Elona Mobile Codes (October 2023)
We have the complete list of the latest working codes for Elona Mobile that you can use to get some in-game freebies.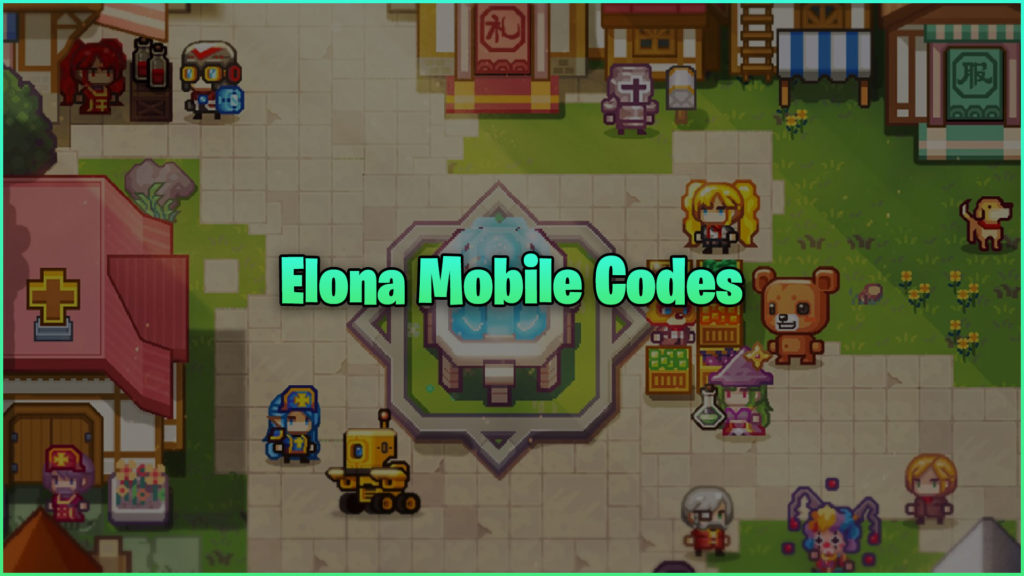 Elona Mobile is a mobile game developed by LTGames Global. In this roguelike open-world RPG, players can become farmers, chefs, or business tycoons and carve their own path in Elona. Choose between 11 races and ten classes, and customize your character however you like. Crawl through dungeons, unearth some epic treasures along the way, and recruit NPCs and monsters to help you on your journey.
You can use this Elona Mobile codes list to redeem all the latest available freebies. We have the most up-to-date list of new working codes around. Find out how to redeem codes in Elona Mobile under the list section below. Bookmark this page by pressing CTRL+D on your keyboard, and check back frequently for updates.
For more freebies, check our Graffiti Smash codes, Genshin Impact codes, and Figure Fantasy codes pages!
Elona Mobile Codes List
We have the complete list of codes for Elona Mobile below. You can redeem these codes for free in-game rewards like Tokens and Gear. Codes expire quickly, so make sure to use them when you see them active, or else you might miss out!
Latest Working Elona Mobile Codes
lesson3 – Redeem code for 10 Blue Tokens, 5 Purple Tokens, Garok's Hammer
lesson2 – Redeem code for Scroll of Flying, Magus Scroll, and Drill
lesson1 – Redeem code for Scroll of Inferior Material, Change Material, Superior Material, Enchant Weapon, and Enchant Armor
Expired Codes
6months – Redeem code for rewards
Barry – Redeem code for rewards
Palmia – Redeem code for rewards
Jure – Redeem code for rewards
elona – Redeem code for rewards
LOVEFORYOUALL – Redeem code for rewards
How to redeem codes in Elona Mobile
Here is how to redeem codes in Elona Mobile:
Launch Elona Mobile on your device
Open the map and navigate to the Cyber Dome location
Find the green Delivery Box (green lockers) location and interact with it
Enter your code (order ID) into the code redemption box
Tap on the Collect button to redeem your rewards
How to get more codes for Elona Mobile
To get more codes, you can follow the official Elona Mobile Facebook page for updates and announcements. You can also join the official Elona Mobile Community Discord server to chat, get updates and announcements, and more. Alternatively, follow our code wiki to get all of the new updates and freebies. Remember to check back often!
These are all the known codes listed for Elona Mobile. As soon as new ones release, we will add them to our list, so remember to keep us bookmarked and check back soon!
About the author