Does Enter the Gungeon Have Online Co-Op?
Can you play with friends online in Enter the Gungeon?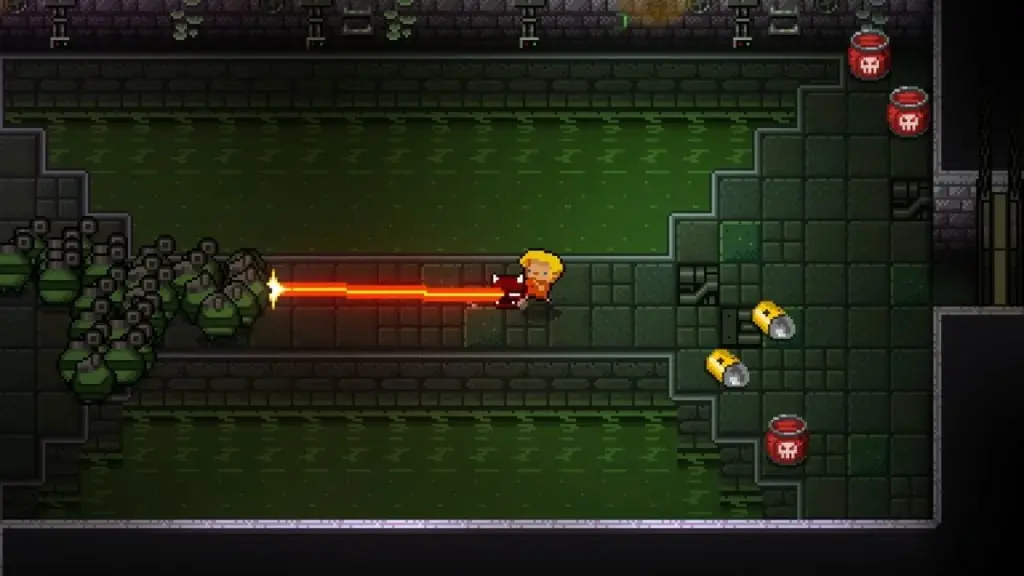 Roguelikes are some of the best games out there to get the blood flowing. They're usually hectic, difficult, and rewarding for players who try and try again. Playing them is fun enough alone but having the option to play with friends if you want to can make things even more enjoyable. Enter the Gungeon saw this opportunity and added a co-op option back in 2021. But the question is, "Does Enter the Gungeon have an online co-op? Let's talk about it."
Does Enter the Gungeon Have Online Co-Op?
So, even though in 2021 the game was treated to a co-op mode that can be played, only two players can be in a game together and it can only be done locally. This means that to play with friends you have to be sitting side-by-side and playing from the same gaming platform. Though, PC players could get around this by using some kind of software that allows players to game together remotely.
It's not a great answer and hopefully, the developers at Dodge Roll are working to get this type of functionality added soon. Though the game was originally released in 2016, it's been extremely popular ever since. And with the local co-op only being added in 2021, there's a lot of hope that it could indeed be implemented in the future.
With Devolver Digital keeping up with a lot of their more popular games, time will only tell if this one continues to get special treatment.
Related: Review: Super Bullet Break, a RogueLike Gacha with a Challenging Twist