Is Enter the Gungeon Crossplay?
Can you take the fight online with friends no matter the platform?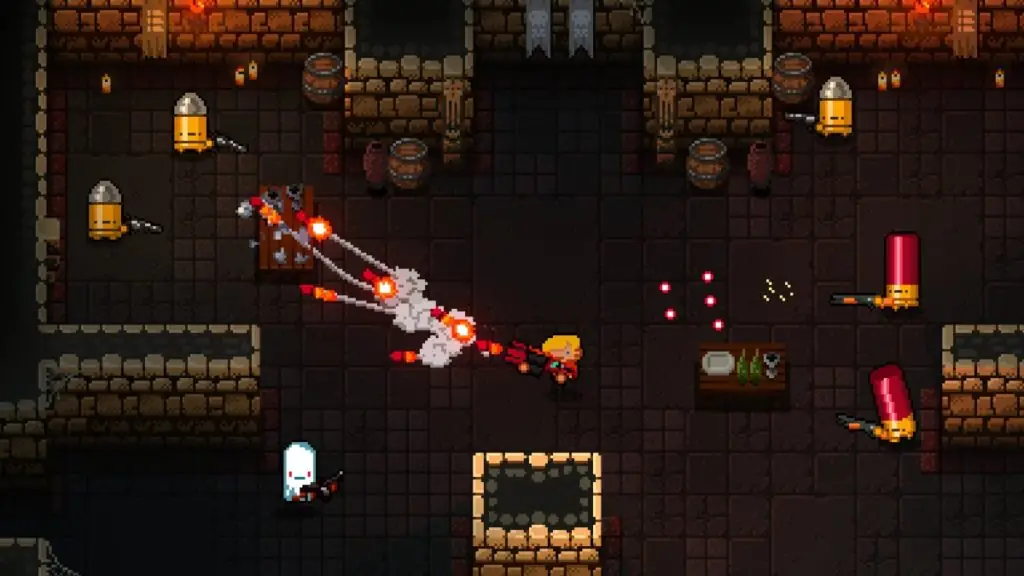 Playing a game with friends is great. Playing a game like Enter the Gungeon with friends though is another level altogether. With fast, frenetic roguelike gameplay, there's no better time to be had than with this hectic shooting extravaganza. Though, with so many games offering crossplay and cross-progress across all of the various gaming platforms these days, it makes one wonder, "is Enter the Gungeon crossplay? Well, we've got the answer for you! Let's dive in!
Is Enter the Gungeon Crossplay?
Last year, Enter the Gundeon made the leap from being a solely single-player title, with the inclusion of a local 2-player co-op. Though it would've been cool to see it be something that had not only online capabilities but also holds more than just 2 players, it was a cool new feature to use. With that being said, there is unfortunately no crossplay going for this title. In order to play this game with anyone, you have to be doing it from the same console, side-by-side, unless you're on PC and using some kind of software that allows you to play remotely.
Could players see crossplay or at least online multiplayer in the future? Well, the game has been pretty popular since its 2016 release, so I'd say that anything is possible at this point. Devolver Digital is constantly marketing their top-performing games, no matter their age, so the game could get this integrated. I mean, the 2-player was only added last year, so it could be in the cards.
It's an unfortunate answer right now, but maybe things will change!
Related: The best mobile Roguelikes