Digimon Masters Codes (January 2022)
Earn free coins, gems and Digimon characters by using the latest Digimon Masters codes.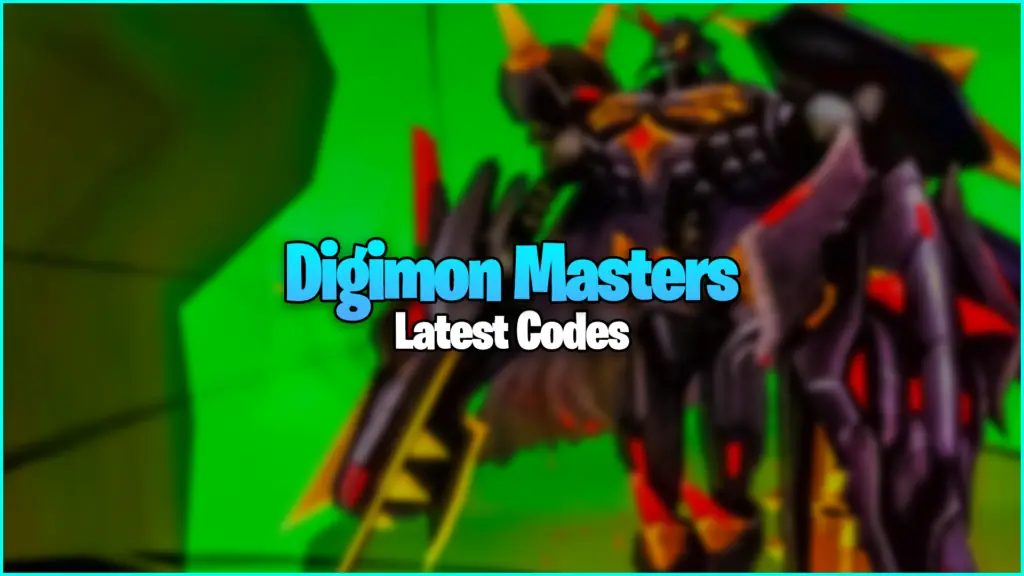 Digimon Masters is an experience developed by nakata1609 for the Roblox platform. Digimon Masters is a game based in the Digital Monsters universe. Collect up to 300 different monsters all with unique abilities. Explore new zones, fight other players and challenge difficult bosses. To help you get started we have collected all of the latest Digimon Masters codes.
Digimon Masters codes are an easy way to get coins, gems, and even Digimon characters. Coins can be used for various upgrades and gems can be used to buy more Digimon. Codes may expire at any moment so be sure to use them as soon as they are released. Bookmark this page so you don't miss any updates.
If you find this post helpful, you can check out these posts on Pet Simulator X codes, Project Hero codes, and Anime Training Simulator codes.
Digimon Masters codes
Here are the latest Digimon Masters codes:
Likes30k – 30 Gehenna, 30k Diamonds, 100M Coins
Winter2021 – 25M Coins 3.3K Diamonds, KaiserGremon
Likes20k – 200M Coins and 20K Diamonds, Dracomon
Visits10M – 100M Coins and 10K Diamonds, ZdHou
WelcomeToDMRCommunity – 10M Coins, 5K Diamonds, ZeedMillenniummon
nakata1609 – 100M Coins, 10K Diamonds, OmnimonZwartD
WelcomeToDMR – 10M Coins, 800 Diamonds, OmnimonZwartX
Get more codes for your favorite games through our Roblox game codes list.
How to redeem codes for Digimon Masters
To redeem codes for Digimon Masters, follow these steps:
Launch Digimon Master in Roblox.
Find and tap on the giftbox icon on the right.
Enter a working code into the code redemption box.
Tap on the Redeem Code button to redeem the code.
Enjoy your free in-game rewards.
How to get more codes for Digimon Masters
We will be updating this page as soon as new codes are released but you can also join the developer's Discord. Please be sure to follow their community guidelines. Don't forget that you can hit CTRL+D to bookmark this page so it's easy to check back for updates.
Digimon Masters Game Description
👹 Become over 300 different animated characters with their unique set of abilities and interactions.
🗺 Explore the world of Digital Monster and discover hidden treasures.
⚔️ Challenge other players and epic bosses to test your capabilities.
🗡 Grind bosses and monsters to earn and unlock new-stronger monsters.
🎉 Roleplay and go on adventures with friends throughout over ten different areas.
Explore other experiences on our Roblox game codes page to find your favorites. Check out our Roblox promo codes page for new outfits and other freebies for your in-game avatar.