Destiny 2 Xur Location and Items for August 14-18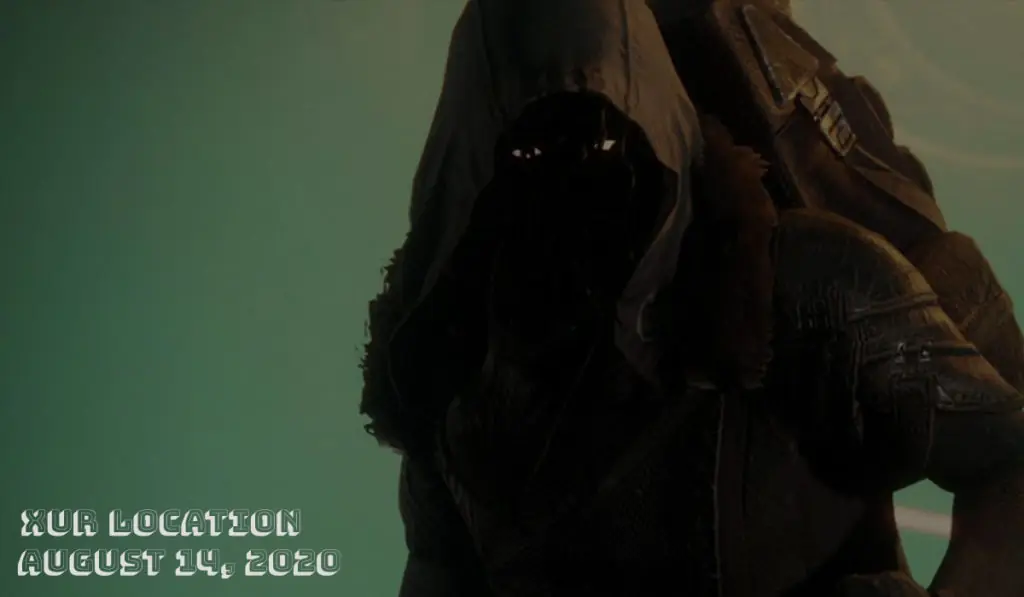 Everyone's favorite Exotic items merchant is back once again this Friday. He spawns on any of the original planets in Destiny 2 at random, even at the Tower. Here's a look at the Destiny 2 Xur location and items for August 14 through August 18, 2020.
Every week, we find Xur's location as soon as possible, so you know exactly where to find him and what items he has for sale. Check back next Friday for updated information.
Xur Location for August 14-18
From Friday, August 14 through Tuesday, August 18, players can find Xur at Titan on The Rig. Xur is in a new location every Friday at 1 PM ET / 10 AM PT.
Where will Xur be next week? He can be anywhere! Visit us again in seven days for another update.
Xur's items this week
Graviton Lance, Exotic Pulse Rifle – 29 Legendary Shards
Ophidia Spathe, Hunter Chest – 23 Legendary Shards
MK. 44 Stand Asides, Titan Legs – 23 Legendary Shards
Skull of Dire Ahamkara, Warlock Helmet – 23 Legendary Shards
Exotic Engram – 97 Legendary Shards
Remember, you can now purchase another Exotic Engram with an Exotic Cipher.
Xur FAQ
Where is Xur right now?
Xur is on Titan on The Rig this week starting from August 14 through August 18.
What time is Xur reset?
Xur resets every Friday at 1:00 PM EST. At this time, he will show up in a random location. His possible spawns are limited to the original Destiny 2 planets.