Destiny 2 Xur Location – July 3 Items and Location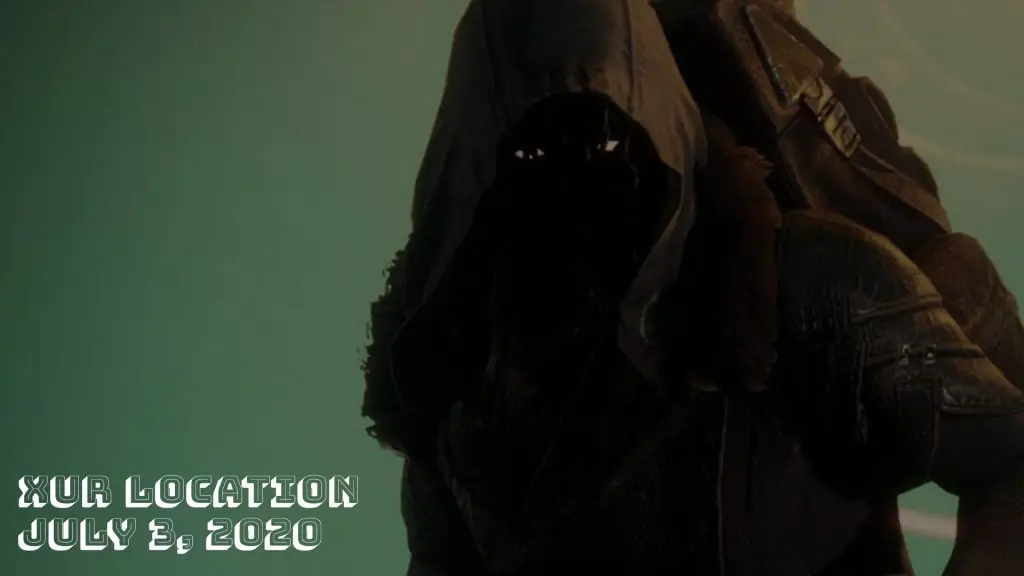 Xur is the weekly exotic vendor in Destiny 2. He's back again this Friday, and we're going to take a look at what Exotics he has to offer. Every Friday, Xur shows up in a new location. You never know where he might show his face.
If you're a new player to Destiny 2, here's how Xur behaves. The merchant shows up every week with four exotics and an Exotic Engram. At 1:00 PM EST, he will show up in a random place. You can exchange some Legendary Shards for some potentially very strong gear.
Destiny 2 Xur Location – July 3 Items and Location
This week, you can find Xur at The Tower near Saint-14. Xur is at The Tower from July 3 through July 7. Head over to the hangar in The Tower and make a left.
What is Xur Selling on July 3
The Huckleberry, Submachine Gun – 23 Legendary Shards
Lucky Pants, Hunter Leg Armor- 23 Legendary Shards
Mask of the Quiet One, Titan Helmet – 23 Legendary Shards
Lunafaction Boots, Warlock Legs – 23 Legendary Shards
Exotic Engram – 97 Legendary Shards
That's everything you need to know about the Xur location July 3, check back next week on July 10!