How to Complete the Wayfinder's Voyage in Destiny 2
A complete walkthrough of how to complete the Wayfinder's Voyage in Destiny 2, a whopping 53-step quest for the Season of the Lost.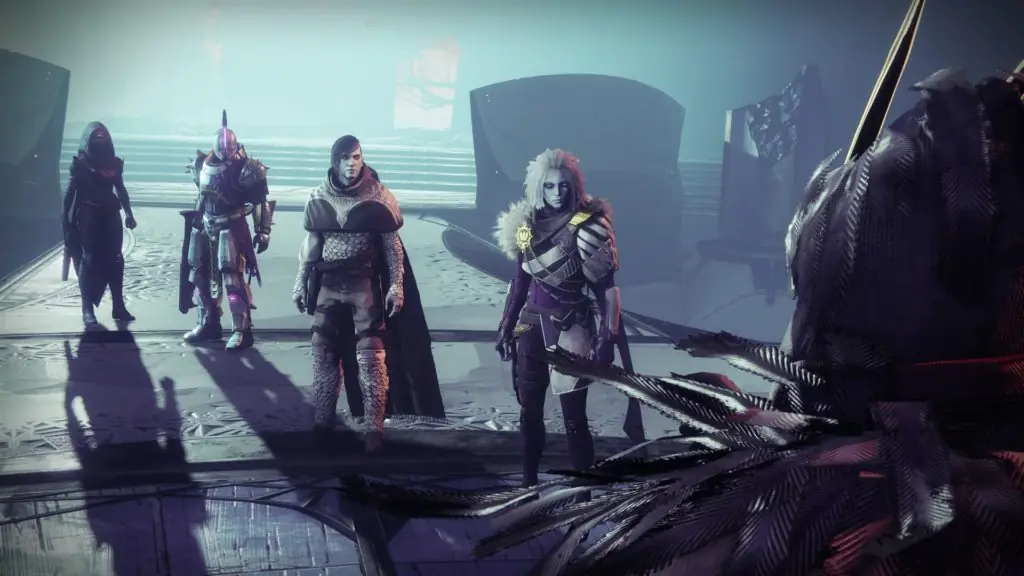 Wayfinder's Voyage is the main quest for Destiny 2's Season of the Lost. It features a whopping 53 steps that will continue to unlock throughout all of Season 15. We're going to run you through all the steps that are available right as of the launch of Season 15. Let's dive into our guide on how to complete the Wayfinder's Voyage in Destiny 2.
How to complete the Wayfinder's Voyage
Earn Parallax Trajectory
Step one is a total grind-fest. In this case, you're grinding out the new resource introduced with Season of the Lost: Parallax Trajectory.
To earn Parallax Trajectory, you can level up your premium Battle Pass, complete Astral Alignment Offensives, or as a drop from pretty much any other activity. Astral Alignment Offensives are going to be your most effective method of getting through this step, provided you have a six-man team to run it.
Once you have enough of the resource, you need to make a quick stop at Trostland on Earth before returning to the H.E.L.M.
Complete Forest of Echoes
Rather than landing in the H.E.L.M itself, you're going to be going to the new activity found there in the Destinations map. The new mission is called Forest of Echoes and tasks you with rescuing a Techeun.
All you have to do is finish this mission to complete this step.
Upgrade The Wayfinder's Compass
Upon completion of Forest of Echoes, you need to return to the H.E.L.M to upgrade your seasonal artifact – The Wayfinder's Compass. Upgrade it with Barrier Breach for 150 Parralax Trajectory to start Step 4.
Interact with Savathun
It's time to have a chat with our old buddy Savathun. Take a step into the teleporter to Mara's Chambers. Inside the chambers, you'll be able to see her encased in ice. Interact with her for some small dialogue and to get the next step.
Report to and speak with Ikora
During the course of your chat, you'll learn how long Savathun has been inhabiting Osiris' body. With that knowledge in hand, it's back to the tower to report to Ikora. She'll be in her usual spot over by the Bazaar.
Have a chat with her, and she'll express some disappointment about having been fooled by Savathun. Once your conversation concludes, Step 5 will be done.
Step 6 isn't out yet. The next batch will go live on August 31st as a part of the weekly reset. Check back then for further updates on how to complete the Wayfiner's Voyage quest.