Destiny 2: Deep Stone Crypt World First Race Leaderboards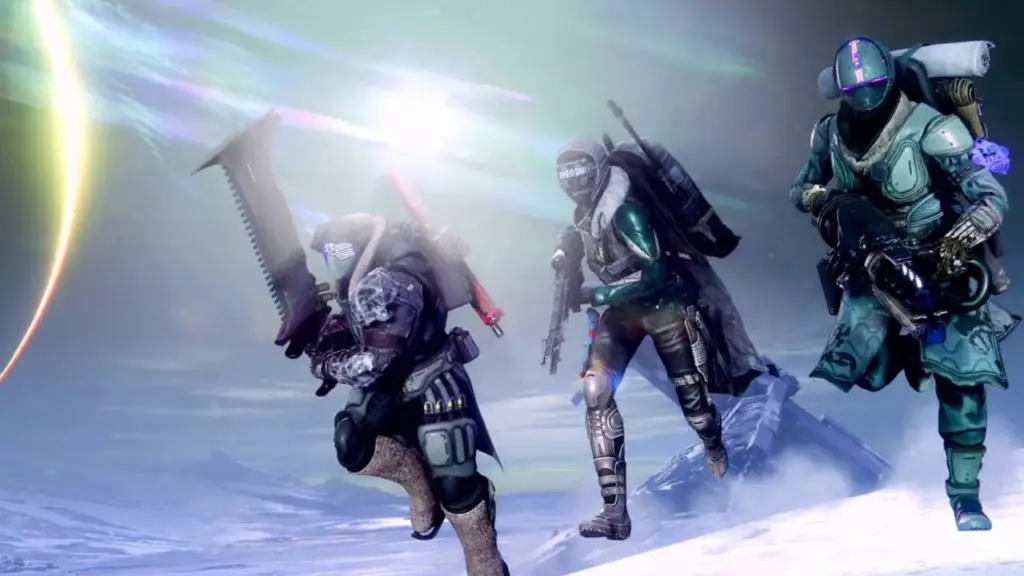 Today is a big day for Destiny 2 Beyond Light players, as it marks the launch of the Deep Stone Crypt Raid. It's the first raid content introduced in the Beyond Light expansion. As always, there's a massive number of players going for World First, including some of the biggest content creators on YouTube and Twitch. Who's going to get the Deep Stone Crypt World First record? Let's find out.
The Deep Stone Crypt raid opens on November 21 at 1 PM EST (New York time). Players have had some time to get ready and assemble their squads. Here's a look at the rules, as per the official Bungie post:
Contest Mode will cap all players at 20 Power below each encounter for 24 hours.
Artifact Power will be disabled during Contest Mode.
1230 Power is your team's goal to be at the cap for all the encounters.
Being above 1230 will not provide any additional advantage in the final fight.
Contest Mode is active for the first twenty-four hour period, in which your power level is capped at 1230. Artifact Power is also disabled during the raid. A base power level of 1230 is required, and any additional power does not matter during this time.
Destiny 2: Deep Stone Crypt World First Race Leaderboards
Announcement: Luminous, comprised of clawtivity, flux, Schendzie, SiegeDancers, Aoeterra, and Sotosolice, officially downed Taniks, the Abomination at 6:29 PM EST for Deep Stone Crypt World's First. Bungie still needs to do a full review of their run to verify the accomplishment.
🟢 Live Event Coverage
6:43 PM EST: Ascend, with Slayerage, has just finished in second place.
6:30 PM EST: Luminous (Clawtivity and co.) have DOWNED Taniks. It took 5.5 hours since the event opened. They got Mission Complete and are now returning to orbit.
6:15 PM EST: Taniks kneels before no banner! P2ower and Clawtivity are looking very strong. Clawtivity made it to the final stand and reached sub 5% HP.
6:00 PM EST: It's a close race, and there are now nine teams we can count on Taniks, the Abomination. We added GiornoGaming and Silimar to our watchlist, as those teams are also on the final encounter. Here's a link to watch all of them at once.
5:50 PM EST: There are now six teams battling it out on the final encounter for Deep Stone Crypt World's First: Slayerage, Clawtivity, obkatiekat, Gigz, P2ower, and Teawrex.
5:40 PM EST: Slayerage (Ascend) is having some clean attempts. It looks like they have the strategy nailed down. P2ower's team is also looking very strong at this point as they work out the mechanics.
5:30 PM EST: Clan Ascend and Ethereal are in the lead and on the final boss. Team Redeem, Tier 1, and Teawrex's team is on the third encounter.
These are the competing teams to look out for, though many others in the race are not listed here. Anyone could take the cake.
The Deep Stone Crypt World First event winners need to go through an official Bungie reviewal process to ensure everything was by the book. Your timer officially ends when you return to orbit, so you'll want to grab all your loot and get going as quickly as possible.
Because of the reviewal and confirmation process, you should continue with your run even if you hear about someone finishing. You never know what might happen to someone else's run, whether it be disqualification or some other issue.
Destiny 2: Beyond Light – Deep Stone Crypt Rewards
Here are the potential rewards for Deep Stone Crypt, depending on when you complete the raid:
| Requirement | Reward |
| --- | --- |
| World First Completion | Championship Title |
| Clear in the first 24 hours | 24-hour emblem |
| Completion before Dec 1st | Raid Jacket Purchase |