Deliveryman Simulator codes – boosts and energy (May 2022)
Get the new Deliveryman Simulator codes from our up-to-date list and claim your free boosts, energy, and spins!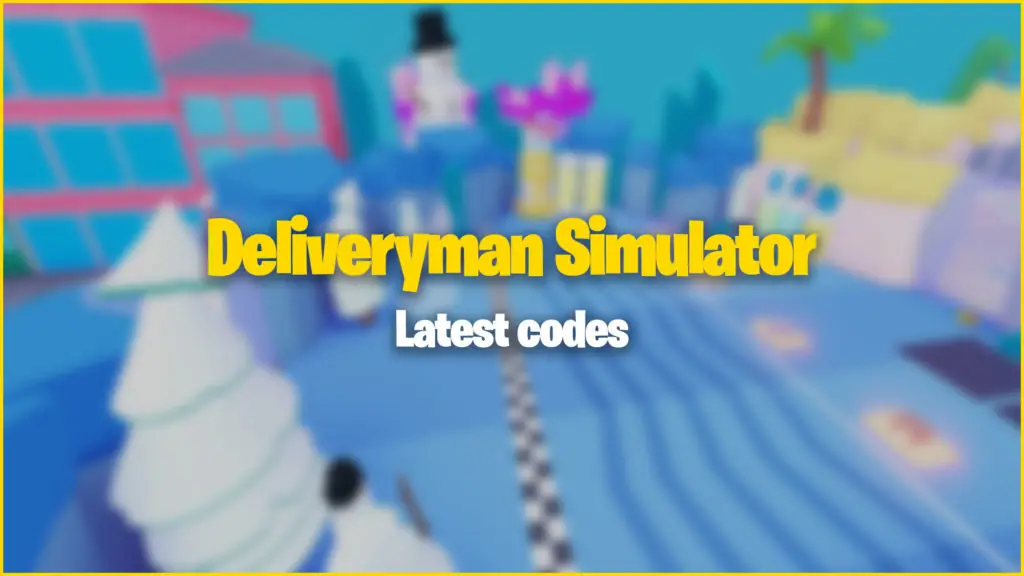 Deliveryman Simulator is an experience developed by CZ.inc for the Roblox platform. In this game, players can practice their delivery skills and become more efficient deliverymen. The more you train, the more you can deliver, which will earn you more energy, strength, and rewards. You can use these Deliveryman Simulator codes to help get started.
Using Deliveryman Simulator codes is a free and easy way to earn some bonus spins, boosts, and energy. New codes are released often, but they expire quickly, as well. You can bookmark this page by pressing CTRL+D on your keyboard and check back daily for new updates and codes!
Deliveryman Simulator codes
master – Redeem code for Rewards
lucky – Redeem code for 100 Tokens, Super Lucky +1 and Ultra Lucky +1
thanks100k – Redeem code for 10 Spins, Super Lucky +2 and Ultra Lucky +2
mega – Redeem codefor 5 Spins
legend – Redeem code for 1 Spin, double Energy, Strength, and Training Speed Boost
wheel – Redeem code for 3 Spins
energy – Redeem code for 250 Energy
release – Redeem code for Double Energy Boost
newgame – Redeem code for Double Training Speed Boost
Join the CZ.inc Roblox Group for 1.5x Energy
How to redeem Deliveryman Simulator codes
To redeem codes in Deliveryman Simulator, follow these steps:
Launch Deliveryman Simulator.
Complete the tutorial.
Tap on the Twitter icon on the left side of the screen.
Enter a working code into the box.
Press the Redeem button.
You may want to copy and paste the working codes into the box to avoid making mistakes or typos. All rewards will be instantly applied to your account, whether it's boosts, free energy, or spins.
How to get more Deliveryman Simulator codes
To get more codes for Deliveryman Simulator, you can join the official CZ.inc Discord Server. The developers will post new codes, announcements, news, and updates at that location. You can also follow along with our code wiki to stay up-to-date with the latest codes.
Deliveryman Simulator Game Description
⚡Join our group for 1.5x energy⚡

⏰Hoverboard mission temporarily
⚠️Leave from hoverboard to training and carry items!

🔥Abilitys(4)!
🏵️Buy abilitys with strength!
🎁1B Egg have 2 permanent pets!
🏆Every season gives a permanent pet!
⭐ Collection – every tier up gives +1 Pet Equipped!

[👑Royal Pass] Reward 70 – permanent pet

📌Next update:

🔥More Abilitys
🏵️More Upgrades
🏝️More Areas
💎More Capsules

💪Inspired by Strongman Simulator💪
Explore other experiences on our Roblox game codes page to find your favorites. Check out our Roblox promo codes page for new outfits and other freebies for your in-game avatar.