Damwon Kia Announces Official Roster for 2022 Season
Damwon Kia announce the re-signing of ShowMaker and Canyon, as well as the addition of Burdol, deokdam, and Kellin to the starting roster moving into the 2022 season.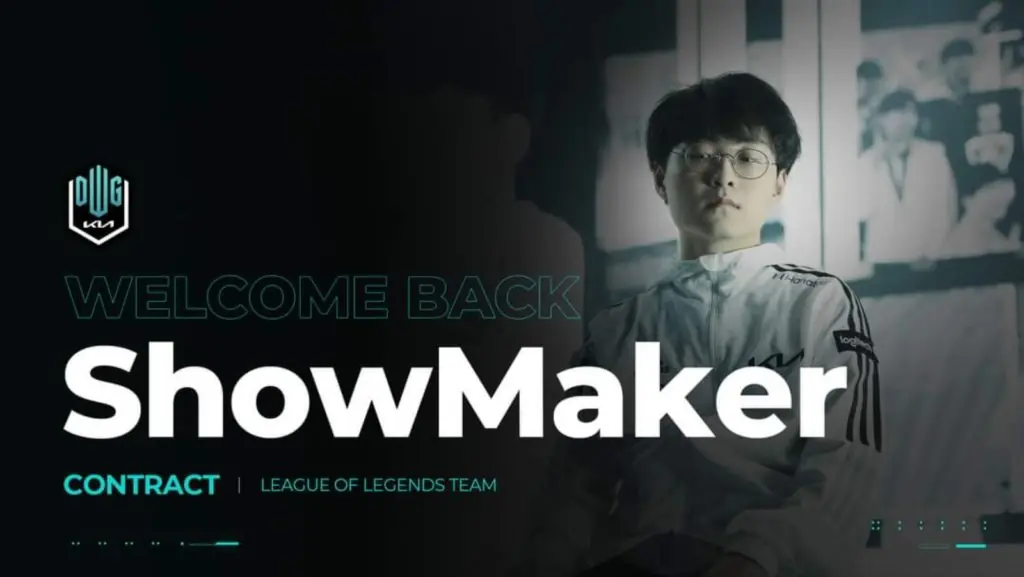 The 2020 World Champions, Damwon Kia, has officially announced their 2022 season roster after exploring their options, with four of their five players reaching the end of their contracts. After their defeat at the 2021 World Championship Finals, the team looked to rebuild their entire roster to create a stronger all-around team with their core mid-jungle duo intact.
Damwon Kia's star players, Heo "ShowMaker" Su (MID) and Kim "Canyon" Geon-bu (JG) decided to re-sign with the team as the core members of the team. A lot of speculation surrounding the departure of these players was discussed when their contracts expired, as the fans believed that they might seek out more competitive options. Ultimately, the two decided to stick together once again in the same org.
Unfortunately, Damwon Kia decided to end their contracts with both Jang "Ghost" Yong-jun (BOT) and Cho "BeryL" Geon-hee (SUP), who were also original members of the 2020 championship roster. While Ghost's contract wasn't expired, Damwon Kia decided to trade him to Nongshim Redforce in exchange for Seo "deokdam" Dae-gil as starting ADC. He will be joined by Nongshim Redforce, Kim "Kellin" Hyeong-gyu to complete the bot lane.
The retirement of Kim "Khan" Dong-ha left the biggest void in Damwon Kia's plan. Rumors speculated that Damwon Kia reached out to both Jang "Nuguri" Ha-gwon, who was also their former top laner, and Kang "TheShy" Seung-lok. However, Nuguri announced that he would take a temporary hiatus from competitive esports, and TheShy reportedly expressed his desire to stay in the LPL. In the end, Damwon Kia decided to sign Gen.G Esport's substitute top laner, Noh "Burdol" Tae-yoon, to complete their 2022 roster.
The team has won the past three splits with their original roster, thanks to their powerful mid-jungle core. Despite three of the five members being completely changed, the organization has expressed its plan to continue its dominance in the LCK for the coming season.