Cyberpunk 2077: Where to Find Trevor's Remains in Trevor's Last Ride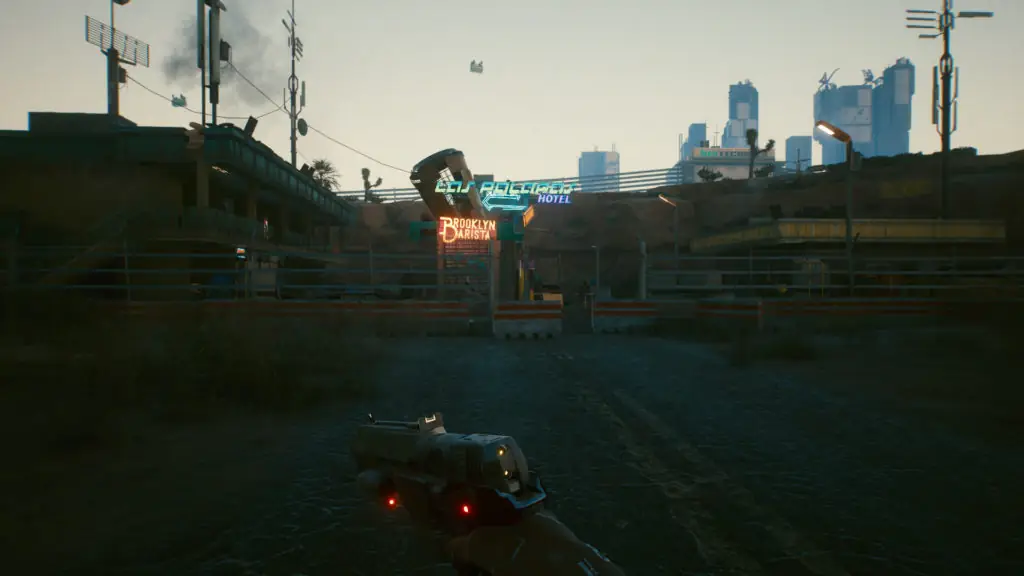 There's a gig out near the Las Palapas Motel, south of Night City, where you'll need to find Trevor's remains and deliver them to his family. The location is Highway 101, and it'll show up as a question mark on your map. When you approach the area, Dakota Smith will call you up with the details. It's a dangerous one, so you might want a guide. Here's where to find Trevor's remains in Trevor's Last Ride in Cyberpunk 2077.
After you get to the area and listen to Dakota's phone call, you can start nearing the motel. Be careful because there are landmines scattered everywhere around the perimeter. Give the area a quick scan, and take out any nearby landmines or make sure to avoid them.
Where to Find Trevor's Remains in Cyberpunk 2077
Trevor's remains are in the last room on the last room on the lower level on the left row of rooms. You'll find him in an ice bath, clearly deceased. You need to scan him completely to trigger the next sequence and receive a call from Dakota Smith. His body may be slightly behind the freezer, as it was for me.
When you receive the phone call, you must take Trevor's body to a rider parked out front near the Fast Travel point. Before you do this, I'd recommend making sure all the enemies and landmines are completely destroyed. Seeing as how this is a higher level gig, the landmines will kill you in a single hit.
Pick up his body and walk it over to the car. Johnny will say a few things, and then you can walk to the side of the car's trunk to dump in his body. The remains get delivered to Trevor's family so that they can have a proper service for him. Trevor Brass learned the hard way that you don't mess with the Wraiths.