Cyberpunk 2077: Where to Find the Broken Bot in Sparring Partner Gig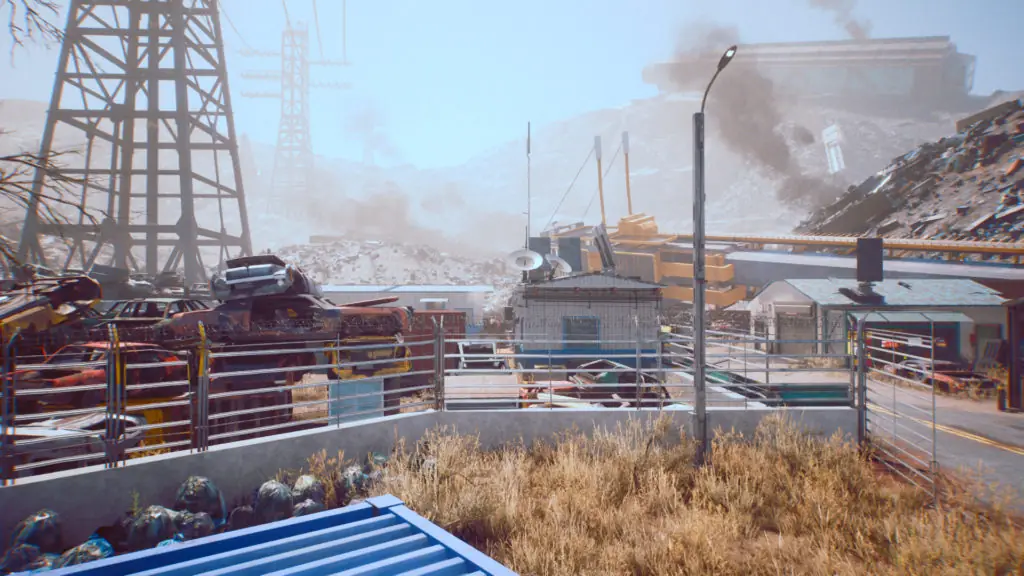 There are dozens of gigs in Cyberpunk 2077, some more difficult than others. Usually, you'll have to infiltrate a gang camp and retrieve something. As is the case with the "Sparring Partner." Red Joe needs a next-gen sparring bot, and one just landed at a landfill in the Badlands. Here's where to find the broken bot in the Sparring Partner Gig in Cyberpunk 2077.
Where to Find the Broken Bot in Sparring Partner Gig
Head toward the landfill marked on the map and look out for landmines, explosives, and turrets in the vicinity. You can probably stealth through this mission, but there are many patroling Wraiths, so be cautious. You'll find the Broken Bot in the back of the Blue Van in the middle of the compound.
If you scan the area, the blue van should show up with a yellow magnifying glass on your screen. That's the one you're looking for, so go around back and check inside. You will see the broken bot lying there, and you can remove its chip.
After pulling the bot's shard, the next step is to deposit it at the Drop Point. Go back to your vehicle, and head north on the road you drive in on. The dropbox is right next to the Fast Travel point nearby. Walk over to the box and deposit the shard, and then wait for Dakota Smith's call. She should ring you up immediately to close the contract and give you your reward.