Cyberpunk 2077 Cyber-Up Case Modding Contest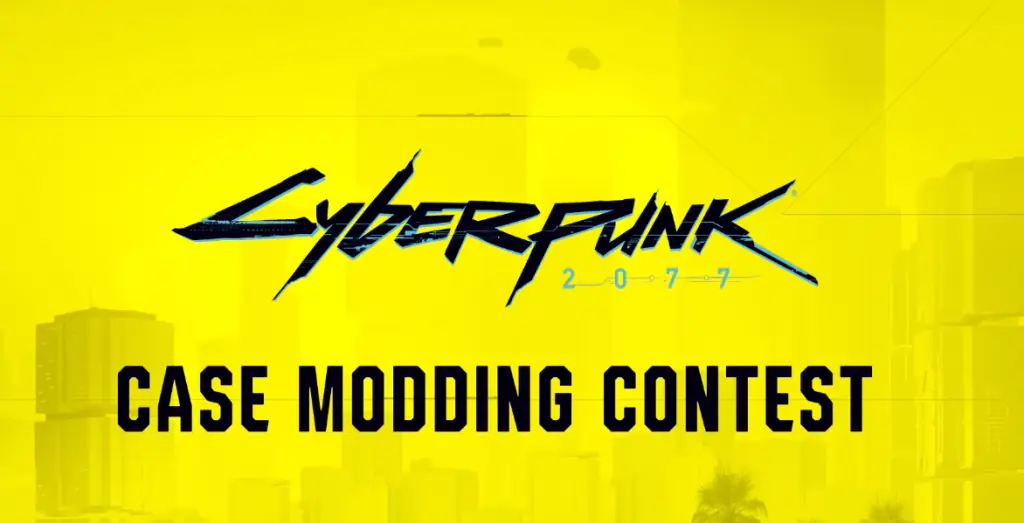 CD Projekt Red, the Polish game development company known mostly for The Witcher, has just announced a PC modding contest called Cyber-Up. The goal of the contest is to design a PC case mod using inspiration from the company's upcoming game, Cyberpunk 2077.
If your entry is selected, you will be able to team up with a professional case modder to build your case. You have until May 17, 2020 at 3:00 PM CEST to get your submission in.
Cyber-Up Contest Rules
There are some rules for this contest you must follow.
One part of the design must use recycled material.
The design must follow the guidelines, feature a megacorporation logo, or gang logo from Cyberpunk 2077 from the assets.
In Night City, the rich and poor live side by side. You must make this contrast visible in your design.
Cyber-Up PC Case Modding Contest Prizes
The jury of experts selects their top five designs from all submissions. The designs will be built by professional case modders and the final winners will be chosen in the finale. One main prize and four other prizes will be awarded to the winner and honorable mentions.
First Place
Alienware Aurora PC
Alienware Gaming Mouse AW610M
Alienware Mechanical Keyboard AW510K
SteelSeries Arctis 1 Wireless
Second-Fifth Place
Alienware Area-51m Gaming Laptop
SteelSeries Arctis 1 Wireless
To learn more about the CD Project Red Cyberpunk 2077 Cyber-Up case modding contest, visit the official website here.