Custom PC Tycoon Codes (December 2023)
Use our Custom PC Tycoon codes list and redeem in-game freebies like RAM, Fans, and more!
Updated November 27, 2023

We found a new code!
Custom PC Tycoon is an experience developed by Fallen Worlds for the Roblox platform. Custom PC Tycoon is a slightly different take on the Roblox tycoon genre. In this game, you get to build and sell computers. The more money you make the better parts you can purchase to build new PCs. To help you start your computer empire we have collected all of the latest Custom PC Tycoon codes below.
Custom PC Tycoon codes are an easy way to earn free in-game PC components. You can earn free RAM, memory, fans, and more. Codes may expire at any moment so be sure to use them as soon as they release. You can also bookmark this page so that you don't miss any codes updates in the future.
If you find this post helpful, you can check out these posts on Zoo World codes, Gym Tycoon codes, and Hospital Tycoon codes.
All Custom PC Tycoon Codes
Latest Working Custom PC Tycoon Codes
Winter— +5 minutes for all boosts (New)
120kLikes – Cash
SoHot – 15k Cash
Chapter2 – 5k Cash
April Fools – PC Parts
Lunar – 3000W Tiger PSU
7M Visits – SP 5CE Motherboard
30K Likes – 6Bit V0 CPU
NewUpdate – 1.5k Cash
5M visits – Fusion cooler
LikePower – Like power supply
Supportive – Nightcore case

FirstMilestone – Thumbs Up Cpu
Merry Christmas – OV15 Fan x6
7k Likes – Ram 32GB RGB x4
3k likes – Memory 256GB RGB x4
400k visits! – Ram 64GB RGB x4
Expired Codes
How to redeem codes for Custom PC Tycoon
To redeem codes for Custom PC Tycoon, follow these steps:
Launch Custom PC Tycoon in Roblox.
Find and tap on the settings icon on the right.
Enter a working code into the code redemption box.
Tap on the Enter button to redeem the code.
Enjoy your free in-game rewards.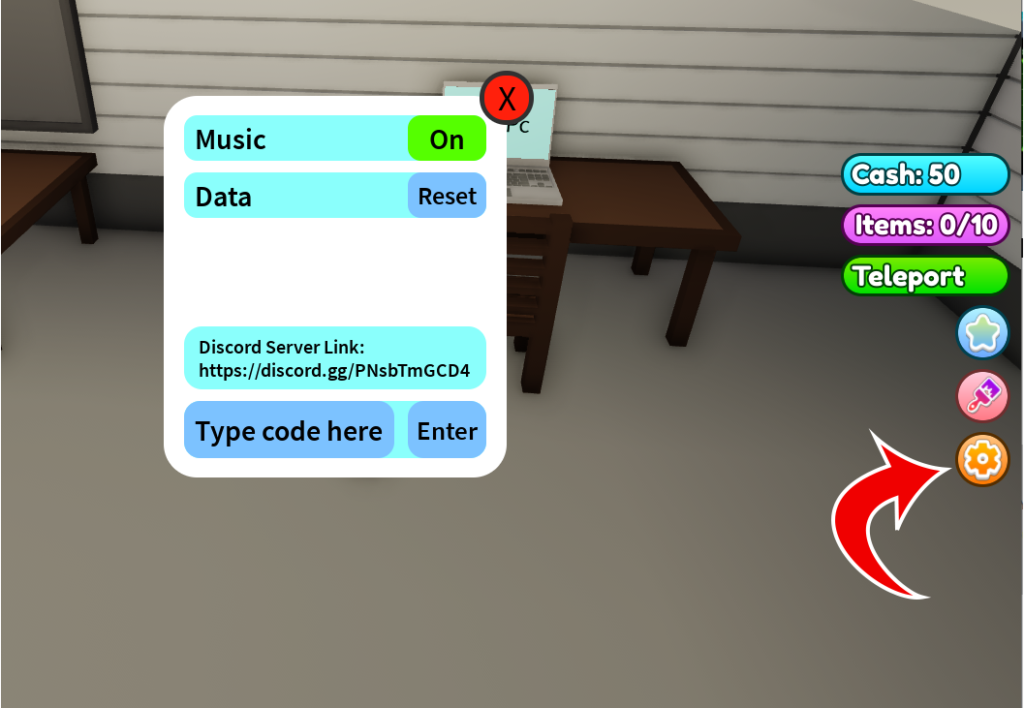 How to get more codes for Custom PC Tycoon
To get more codes for Custom PC Tycoon, you can follow the developers on their social media channels and join the Fallen Worlds Discord community. The developers post announcements, updates, and the occasional new codes in those locations. Alternatively, you can follow along with our codes list to stay up-to-date with all the latest freebies and updates.
Custom PC Tycoon Game Description
🖥️ Welcome to Custom PC Tycoon! 🖥️

⭐ Build your own PC and sell it for cash, then buy better PC parts to create the most powerful PC! ⭐

✨Join the group for game update info and a in game chat tag! ✨
About the author