Rambo is coming to COD Mobile on May 20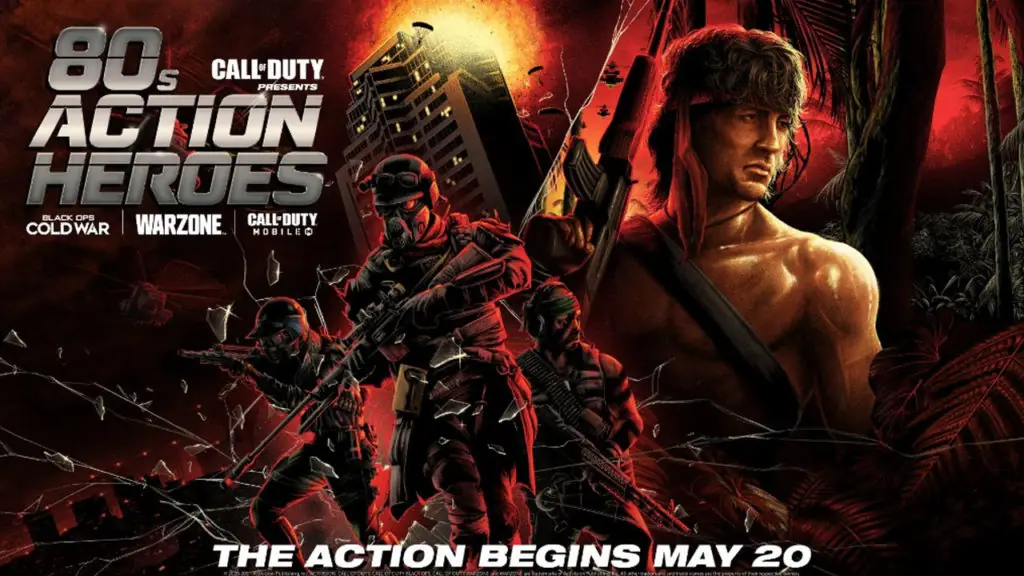 Activision is teasing a Rambo crossover on all of its Call of Duty social media accounts today, including COD Mobile. It looks like some 80s action heroes coming to COD Mobile, Black Ops Cold War, and Warzone in about one week. With Season 3 of COD Mobile soon coming to a close at the end of May, 80s action heroes like Rambo and possibly Die Hard's John McClane will likely play a significant role in the new upcoming content.
We already saw a teaser on YouTube a couple of days ago, where we saw Rambo taking down another operator with a flaming arrow from his bow.
From the leaks, it looks like Rambo will be a playable operator in COD Mobile beginning on May 20. Players also speculate that Rambo's survival knife will also make its way into the game, alongside the Torque compound bow, as per the teaser. It's not confirmed yet for sure, but that's what they're implying.
For those youngsters out there, and anyone else not familiar with the iconic 80s action films, the Rambo series follows John Rambo, a US Army Special Forces veteran played by Sylvestor Stallone. Rambo's fighting style entails running into any situation guns ablaze. Most COD players tend to do the same thing, so the crossover is a perfect idea. Rambo is usually severely outnumbered and fights as a lone wolf, taking out vast armies of people all by himself.
Aside from the likes of John Rambo, we'll have to wait and see what else Activision has in store for us for the upcoming season in COD Mobile. There's a good chance the action heroes will be available in Warzone and Black Ops Cold War's upcoming Season 3 Reloaded.