COD Mobile Masters Open Qualifiers Registration is now live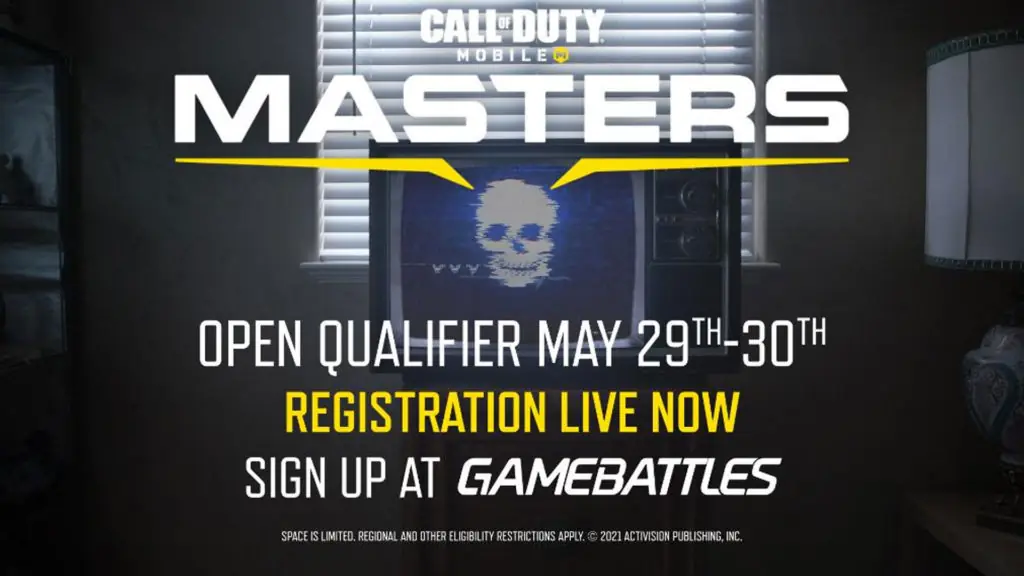 Do you have what it takes to compete with the most elite competitive COD Mobile players? The upcoming COD Mobile Masters tournament is holding registrations for the open qualifiers. Space is limited, though, so be sure to sign up as soon as possible if you're interested. Here's a rundown of the event, and how to sign up for the COD Mobile Masters Open Qualifiers.
The Call of Duty Mobile Masters highlights the top professional talent, featuring only the best of the best. Esports teams from all around the world, including North America and Europe, will battle it out over the course of several weeks. Teams will compete to secure their spot in the Call of Duty Mobile World Championship 2021, presented by Sony.
How to Sign up for the COD Mobile Masters Open Qualifiers
Teams looking to participate in the Call of Duty Mobile Masters through qualification through the regional open qualifier events can register at the links below:
Please note that all players must be at least 18 years of age at the start of the competition and reside in eligible countries in North America and Europe.
The Call of Duty Mobile Masters is a semi-invite tournament where sixteen teams in NA and sixteen teams in Europe will compete in their regions in league-style play over five weeks. Top teams will get direct invites, but additional teams can secure their spots through the open qualifiers. Eight teams from each region will move on after the five weeks of competition and advance to their respective COD Mobile Masters Finals events, with the winning team moving on to the World Championship.
Teams receiving direct invites are selected based on criteria like previous competition placements, recent tournament results, and player standings. You can find a full list of teams here:
COD Mobile Masters Schedule
The action starts on June 14, and fans can watch the broadcasts in-game, on Twitch, or on the COD Mobile Esports YouTube channel. The total prize pool includes a $100,000 pool split between both regions, meaning $50k for EU and $50k for NA.
Tune in on June 14th to July 12th every day at noon PT to catch the action live on the following channels: