WoW Classic Servers Down Due to Alleged DDoS Attacks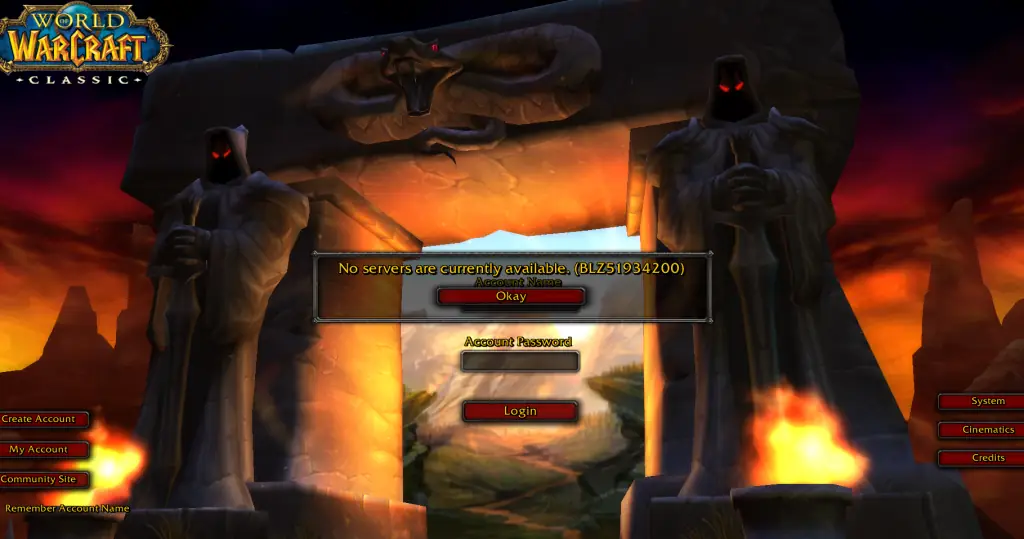 WoW Classic Servers have been brought down due to alleged DDoS attacks from a group on Twitter. In response, Blizzard has brought down all Classic WoW servers for the time being.
We are currently monitoring a DDOS attack against network providers which is affecting latency/connections to our games. #BlizzCS

— Blizzard CS EU (@BlizzardCSEU_EN) September 7, 2019
An official response from the Blizzard customer support team states "Yes folks, there are issues. And no, I'm not going to give more details. Being worked on. Thank you for your patience."
PvP servers based in the United States were targeted in this alleged DDoS attack. Players were experience constant disconnects along with WoW Classic Error 51900101. Some fixes have been suggested to resolve this error, but it appears to be 100% on Blizzard's side of things.
A group on Twitter is taking responsibility for the outage, claiming they were also responsible for the Wikipedia outage earlier today. They appear to be targeting Twitch in an upcoming attack judging from their Twitter messages.
To keep up to date with the status of World of Warcraft Classic servers, you can visit the official status page. However, it does not look like they are keeping this updated in real-time. At the time of writing this, all servers are down but the status page states otherwise.
It turns out Saturdays are not for WoW Classic, despite this Twitter post from the official Warcraft account:
Saturdays are for #WoWClassic! pic.twitter.com/J2UKhvnBDE

— World of Warcraft (@Warcraft) September 7, 2019
No more official information has been posted in regards to the server stability issues, but we will do our best to keep you updated as things progress.
Update 4:30 PM EST
Servers have been brought back up. Players are slowly logging back in but disconnection issues still persist.
Update 5:30 PM EST
Many US WoW servers have been brought offline again as the disconnect issues continue. Asia and South America Twitch streaming servers are also reportedly offline at the moment.
Update 7:00 PM EST
Servers are mostly stable at this point. Some players are randomly being disconnected but the issue seems to be under control.