Can You Catch the Final Boss Pokemon in Scarlet and Violet? Answered
There's always a Poke Ball waiting for them.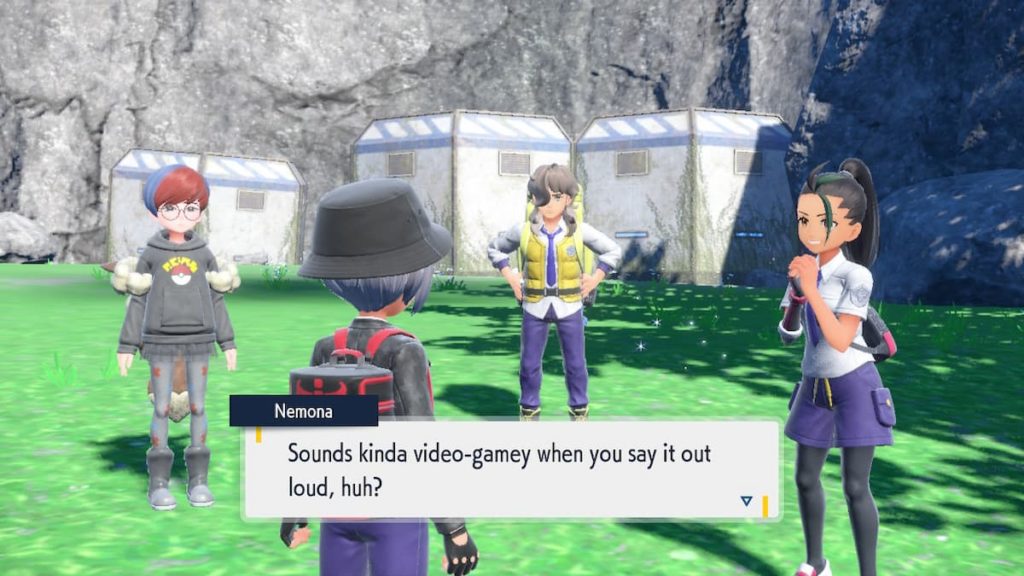 It's not unusual for the final boss of a Pokemon game's story to come at you with some kind of rare or unusual Pokemon, be it a Legendary or just something you haven't seen before. Usually, you can catch these Pokemon for yourself, albeit with a little extra legwork. So, can you catch the final boss Pokemon in Scarlet and Violet?
Can You Catch the Final Boss Pokemon in Scarlet and Violet? Answered
The answer is yes, and very much so! All of the Pokemon that the final boss uses to battle you, including both their regular team and their Legendary, can be caught and used once you've beaten the main story and entered the post-game. The only catch here is that these Pokemon are version-locked; the final boss of Scarlet uses Ancient Paradox Pokemon, while the final boss of Violet uses Futuristic Paradox Pokemon, and both can only be caught afterward in their respective version.
Related: Can You Get Paradox Pokemon Before Post Game in Pokemon Scarlet and Violet?
Here is the list of Pokemon each final boss uses:
Pokemon Violet
Iron Moth (Fire/Poison)
Iron Bundle (Ice/Water)
Iron Hands (Fighting/Electric)
Iron Jugulis (Dark/Flying)
Iron Thorns (Rock/Electric)
Iron Valiant (Fairy/Fighting)
Miraidon (Electric/Dragon)
Pokemon Scarlet
Slither Wing (Bug/Fighting)
Scream Tail (Fairy/Psychic)
Brute Bonnet (Grass/Dark)
Flutter Mane (Ghost/Fairy)
Sandy Shocks (Electric Ground)
Roaring Moon (Dragon Dark)
Koraidon (Fighting/Dragon)
Where Can You Find These Pokemon?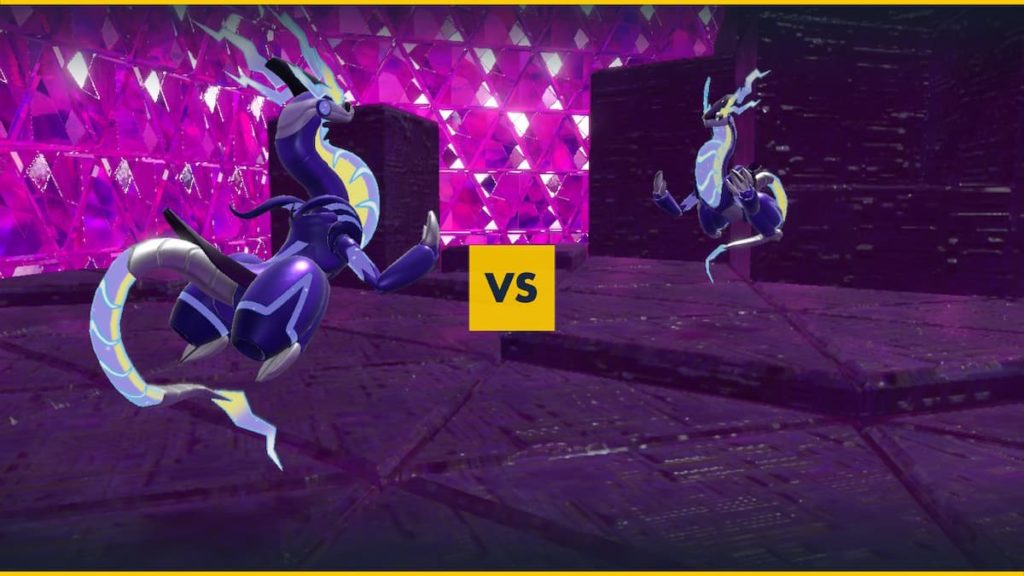 All of the Paradox Pokemon can be found wandering around Area Zero, rife for catching, after you've finished the main story and entered the post-game. As for the mascot Legendary, you'll gain the ability to freely shift the one you've been riding around on between their ridable form and their combat form and use them in your party like a normal Pokemon. Just keep in mind that if you ride them in the field, they'll automatically be removed from your party.
Search Area Zero thoroughly, and you'll be able to assemble a team of Paradox Pokemon identical to the final boss'! Though, hopefully, you'll be a little nicer to these ones.