Call of Duty: Warzone — Everything You Need to Know About Godzilla vs. Kong Event
It's time to pick a team ...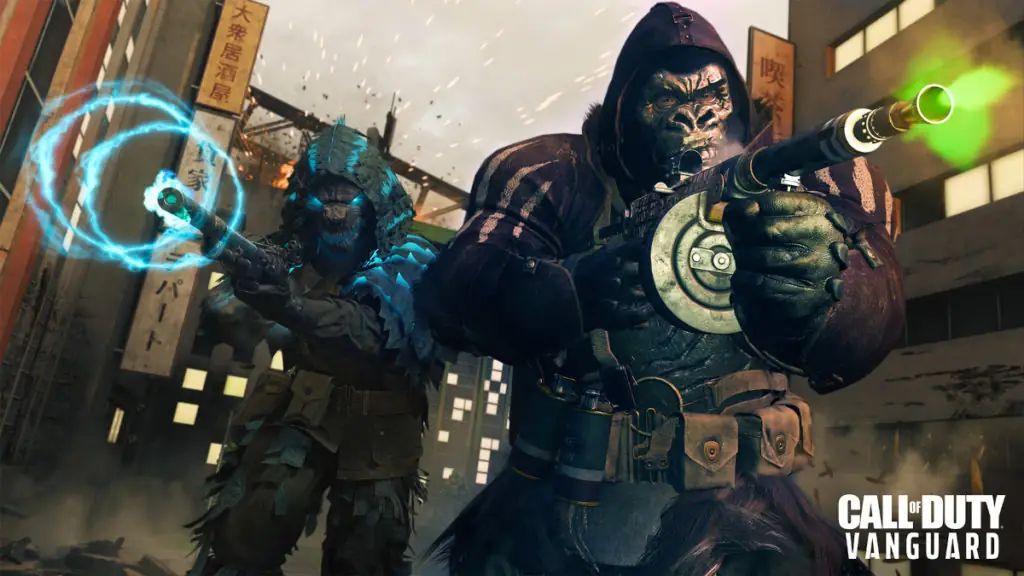 Call of Duty has always been a titan in its own right since the series launched nearly twenty years ago. But, the industry titan is preparing to host a couple of extremely different kaijus with its upcoming Operation: Monarch event.
Beginning May 11 at 9 AM PT / 11 AM CT / 12 PM ET, players will notice "ancient artifacts, Monarch Research equipment and tents," in addition to a "massive glowing axe jutting out of the ground right near the Resort," according to a blog entry posted to the series' official website.
When Operation Monarch begins — and for a limited time — players will gain access to a series of bundles based on the infamous kaijus.
The Tracer Pack: Kong Limited Time Bundle has nine items, including a Legendary "Kong" Operator Skin for Wade, three Legendary Weapon Blueprints, and more. The Tracer Pack: Godzilla Reactive Mastercraft Limited Time Bundle also has nine items, including a Legendary "Godzilla Ghillie" Operator Skin for Shigenori, the Ultra "Breath of Godzilla" Mastercraft Weapon Blueprint, and more.
But, that's not all! The Tracer Pack: Mechagodzilla Limited Time Bundle includes the Legendary "Mechagodzilla" Operator Skin for Constanze, as well as nine other items that are "the finest that Apex Cybernetics could forge." Two of these items are exclusive to Call of Duty: Vanguard.
Players who purchase two of these bundles before June 16 will receive additional rewards, including a weapon sticker and a player title. Those who get all three will receive a Legendary "Apex Phase Rifle" SMG.
It's time to decide which team you're on: Kong, Godzilla, or Monarch before Operation: Monarch officially begins May 11. Stick with Gamer Journalist for more on Call of Duty: Vanguard and Call of Duty: Warzone.