Call of Duty: Warzone Low FPS Fix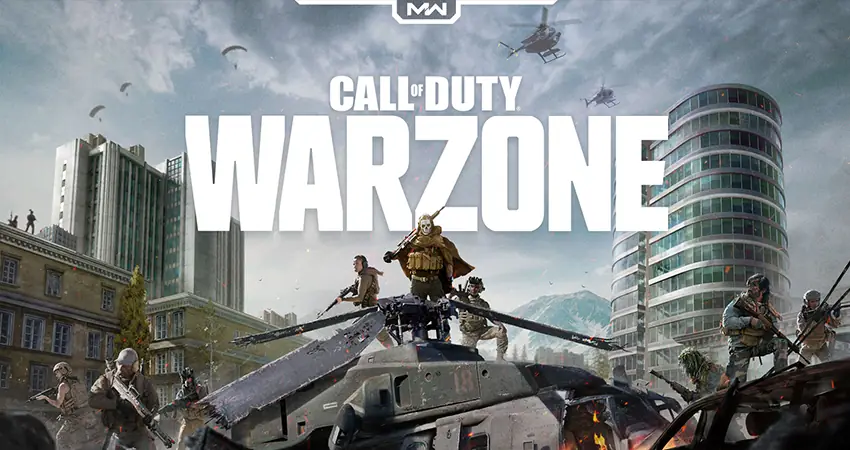 Call of Duty: Warzone has consistently been the top game on Twitch since its release on March 10th, 2020. The new Battle Royale offers Call of Duty fans an exciting new game mode with some fresh twists on the traditional genre.
For PC users, there have been some players experiencing low FPS when playing Warzone. People with high-end computers are reporting frames in the 40-80 region when they should be well over 100-200.
We did some research with some in-game settings and found a few other solutions you can try to boost your FPS and improve your gameplay.
Call of Duty: Warzone Low FPS Fixes
Game Priority in Task Manager
The first thing you'll want to do is pull up your Task Manager (ctrl+alt+del) and head over to the details tab. Look for Modern Warfare and right-click on it. Then, set the "Priority" to NORMAL. If you try this and you have no FPS difference, try setting it to "REAL TIME" and see if it's any better.
Next, from the same menu right-click Modern Warfare again and set UAC Virtualization on. We recommend trying the game out after changing these settings to see if it improves your FPS before heading to the next steps.
Call of Duty: Warzone Optimal Graphics Settings For Best FPS
Display
Display Mode: Fullscreen
Render Resolution: 100
Screen Refresh Rate: Maximum for your monitor (60/144/240)
Aspect Ratio: Automatic
V-sync: Disabled
Custom Framerate Limit: Unlimited
Nvidia Highlights: Disabled
Textures
Texture Resolution: Low
Texture Anisotropic Filtering: Normal
Particle Quality: High
Bullet Impacts and Sprays: Disabled
Tesselation: Disabled
Shadows & Lighting
Shadow Map Resolution: Low
Cache Spot Shadows: Enabled
Cache Sun Shadows: Enabled
Particle Lighting: Normal
Direct X Raytracing: Disabled
Ambient Occlusion: Disabled
Screen Space Reflection: Disabled
Post Processing Effects
Antialiasing – T2X
Depth of Field: Disabled
Filmic Strength: 0
world Motion Blur: Disabled
Weapon Motion Blur: Disabled
Film Grain: 0