When is Godzilla Coming to Call of Duty Warzone?
The iconic Titans of the Monsterverse are coming to Warzone.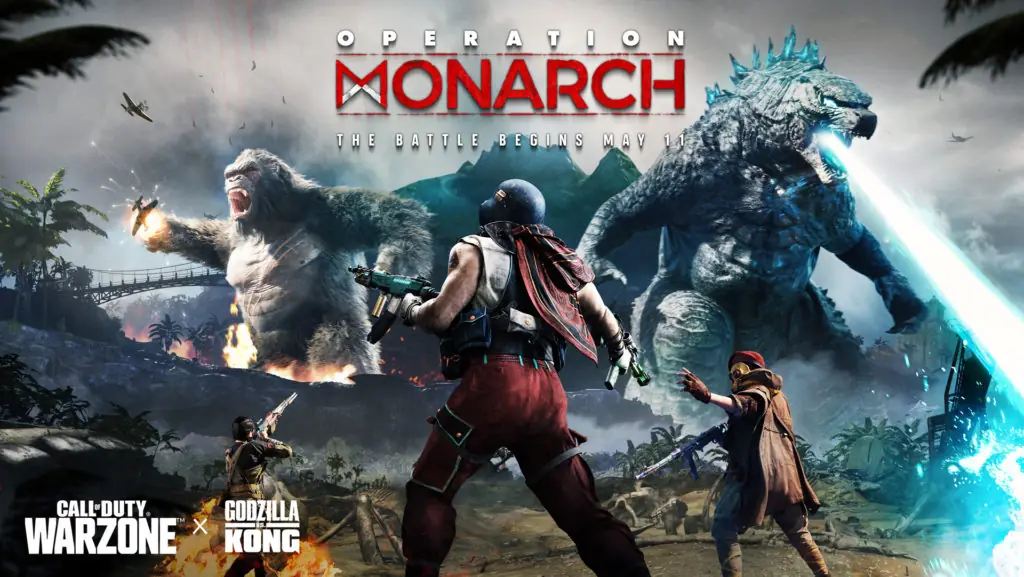 Man, major games are just lousy with crossovers nowadays. Back in the olden days, you were lucky to see a character make a split second cameo outside their area, but now everyone's showing up in everything. You do lose some of the novelty of the idea, but it does provide an opportunity to do some really wild stuff. Case in point, when is Godzilla coming to Call of Duty: Warzone?
When is Godzilla Coming to Call of Duty Warzone?
Today, the official Call of Duty blog revealed that a major gameplay event, titled "Operation Monarch," is right around the corner, and the big (literally) stars of it will be none other than the lord of the east, Godzilla, and his eternal rival and master of the west, Kong. These two will make their appearance in Call of Duty: Warzone when Operation Monarch kicks off on May 11th.
The precise extent to which Godzilla and Kong will be incorporated into the game has not been detailed, but the blog does note that the event will feature a new Quad game mode that will be "based on several classic experiences with a titan-sized twist."
Prior to the actual beginning of Operation Monarch, you may start to notice signs of Godzilla and Kong around Call of Duty: Warzone's map, including Monarch Research equipment, researcher tents, ancient artifacts and remains, and Kong's gigantic glowing battle axe. Yes, Kong has a gigantic glowing battle axe. Go watch Godzilla VS. Kong if you haven't yet, it'll make sense then.
No word yet on how long the Operation Monarch event will last, or whether any of the other major monsters will make appearances. Personally, I'd love a Jet Jaguar cameo, but then again, I'm always asking for that and get it maybe 10% of the time.