Call of Duty Warzone Error 5759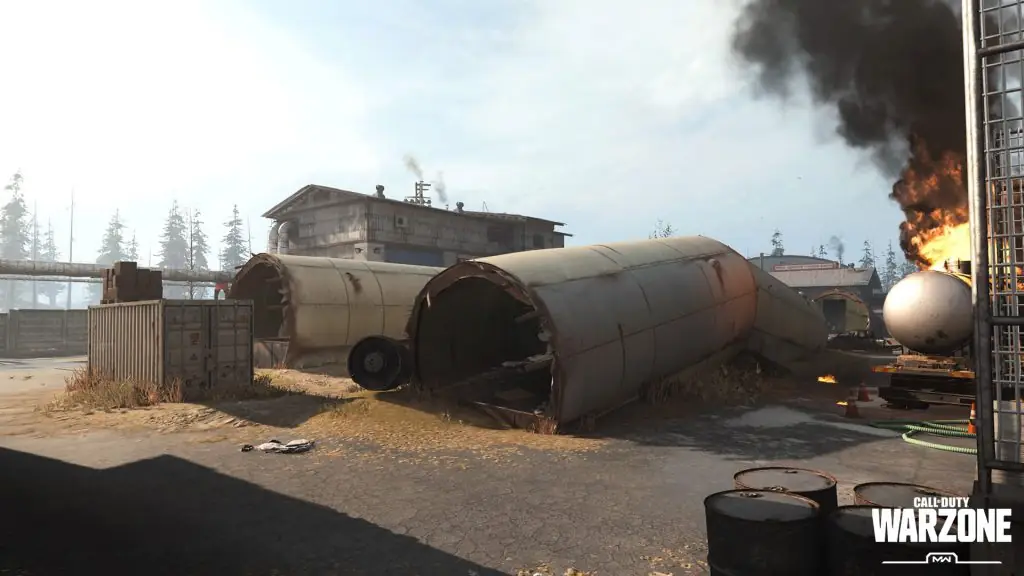 After the recent Call of Duty Warzone update, some players are seeing errors preventing them from getting into games. One error, in particular, is the Warzone Error 5759, which is potentially related to DirectX. We have some potential fixes for this issue which we'll outline down below in this article.
Call of Duty Warzone Error 5759
The Call of Duty Warzone Error 5759 is related to DirectX. Microsoft DirectX is an application that allows games to work with your video and audio hardware. In this case, the issue lies within the graphics card of your computer.
Update Video Card Drivers
The first step to troubleshooting this issue is to make sure your video card drivers are completely up to date. Depending on if you have an NVIDIA or ATI card, the steps for updating are a bit different.
For NVIDIA cards, you can go into the GeForce Experience application and navigate to the Drivers tab. From that screen, you can look for the button on the far right that says, update drivers. You can also choose to head to this page and download the latest driver directly from the website.
For ATI cards, head to the official AMD website to download your latest video card drivers. You will need to download the auto-detect Radeon Graphics Drivers for Windows, which will determine which video card you have and download the correct drivers automatically.
After updating your video card drivers you should restart your computer, and then you can try logging into Call of Duty Warzone to see if the issue is fixed. If you continue getting the error, continue to the next steps.
Download and Install Shaders
After launching Warzone, you may see some text at the top of the screen that says it's downloading and installing shader packs. You need to let this finish downloading because it affects how your video card interacts with the game. Failing to download these could result in Error 5759.
Scan and Repair Warzone
Next, you can try to scan and repair the Call of Duty Modern Warfare game. You can do this from the Battle.net client where you launch Modern Warfare. Select Call of Duty: MW from the menu and hit options. Select 'Scan and Repair' from the cogwheel dropdown menu.
Your game will go through and verify all the files and ensure everything is installed correctly. If there's any errors then they will hopefully be repaired from this step.
After that's complete you can try to relaunch your game once again. If you continue getting this error you can try a fresh reinstall of Call of Duty: Modern Warfare / Warzone to see if that fixes it.