Call of Duty Modern Warfare Season 4 Best Items to Unlock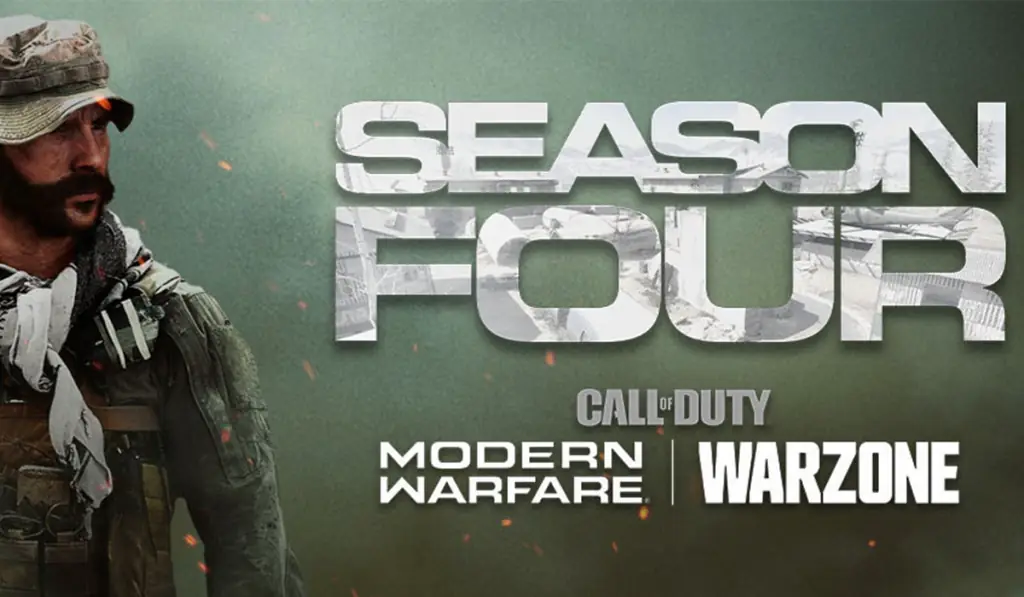 In Call of Duty Modern Warfare Season 4, there are a ton of new items available to unlock through rewards and other means. Some are timed exclusive items, while others are Battle Pass exclusives. When the season is over, you won't be able to get your hands on some of them ever again. In this guide, we will take a look at some of the rarest items you can get in Call of Duty Modern Warfare Season 4, including rare blueprints, weapon skins, calling cards, and more.
Call of Duty Season 4 Sandbar Blueprint
As always, Call of Duty will reward those players who grind out the max level. For doing so, players can pick up the Sandbar Blueprint, which is available for the Kilo 141. Most players end up hitting 155 quickly, including even the casuals we all know and love. That doesn't make this Blueprint any less special, because when Season 4 comes to an end in August, it won't be available again.
We saw the same thing happen with other blueprints like the OG M4A1, the Codebreaker FAMAS, and the Fugitive Scar. These skins never made a comeback, so we can probably expect the same for the Sandbar. On this Blueprint, we have the following attachments:
Muzzle: Monolithic Suppressor
Laser: Tac Laser
Optic: Integral Hybrid
Stock: FSS Close Quarters Stock
Underbarrel: Operator Foregrip
Call of Duty Season 4 Officer Progression
The Officer Progression system is another new feature in Season 4. There are 100 challenges to complete, and completing them all will get you a rare S4-10 Emblem. This animated Season 4 max emblem is nice looking, but it's a bit of a grind to unlock. Again, this is only available until the end of the season, so it will be gone when Season 5 starts.
Call of Duty Endowment Pack – Stand Out Camo
The next item, and one of the coolest ones you can get, is the Stand Out Camo from the Call of Duty Endowment Fearless Pack. The pack won't be around in the Store forever, but it definitely isn't a permanent addition. Not only do you get an awesome skin, but for $10 it goes towards the Call of Duty Endowment and helps out veterans. Other items in the pack include:
Venerated MIL-SIM Skin
For The Cause AR
Stand Out Camo
Steadfast Watch
Orange Boonie Charm
Noble Sacrifice Calling Card
Honorable Sacrifice Calling Card
Plucky Emblem
Gallant Emblem
Sacred Ground Spray
Call of Duty Modern Warfare Season 4 Nightfall Skin
Next up is one of the easier items to unlock, the Captain Price tier 100 skin. The variants will be available even after the season ends, but the tier 100 night vision goggles skin will only be available until the end of the season. This skin is the end goal for most people because it takes the longest to unlock.
Modern Warfare Season 4 Blueprints
The Mud Drauber MP7 Blueprint is unlocked by getting into Bunker 11 with the telephone codes. It's a temporary blueprint that won't be around forever once the event is gone. Some players who completed this event too quickly might not even have the Blueprint, which may be fixed in the future. Here are the attachments:
Muzzle: Monolithic Suppressor
Laser: 5mW Laser
Stock: No Stock
Underbarrel: Ranger Foregrip
Ammunition: 60 Round Mags
Lonely Lagoon AX-50 Blueprint is up next, and it's unlocked from completing the new contraband contract. The attachments we have on this gun are as follows:
Barrel: 17.0″ Factory Barrel
Laser: Tac Laser
Optic: Variable Zoom Scope
Stock: Singuard Arms Marksman
Ammunition: 9 Round Mags
Last up is the exclusive PlayStation 4 Cold Rift Uzi Blueprint. To unlock this Blueprint, you will need to get 15 longshot kills, activate dead silence ten times, win three domination games, deploy 15 munition boxes, get ten kingslayer medals, and call in 25 killstreaks. This Blueprint has the following attachments:
Barrel: 8.5″ Factory Mini
Laser: 5mW Laser
Stock: FORGE TAC Ultralight
Ammunition: 40 Round Mags
Perk: Frangible – Disabling