Cabin Crew Simulator Codes (October 2023)
Get the latest Cabin Crew Simulator codes from our up-to-date list and claim your free SkyBux!
Updated: October 2, 2023

We have some new codes for you today!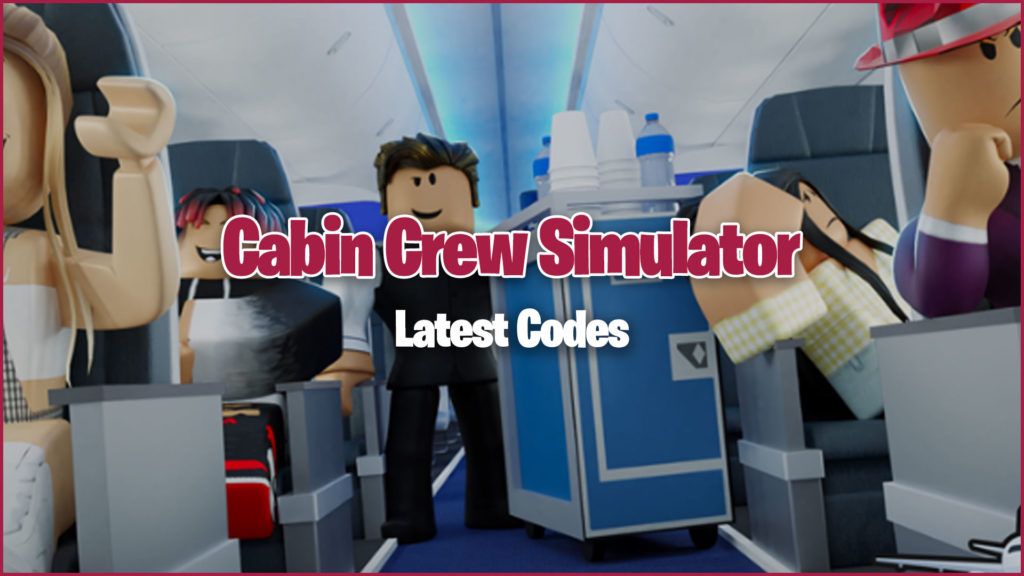 Cabin Crew Simulator is an experience developed by Cruising Studios for the Roblox platform. In this game, players can create their own airlines, design the airplane's interior and exterior, and customize the passenger experience. Choose between a dozen aircraft, eight destinations, and various seats and meals to create the best airline in Roblox. You can use these Cabin Crew Simulator codes to help you get started.
Cabin Crew Simulator codes are a free and easy way to earn some in-game rewards. The codes usually reward free SkyBux, which you can use to buy new stuff for your airplanes. Bookmark this page by pressing CTRL+D on your keyboard, and check back daily for new updates so that you never miss a giveaway. Codes expire after a short time, so you'll need to act quickly.
Cabin Crew Simulator codes
jetway – 1.3k Skybux (New)
badge – 1.3k Skybux (New)
pilot – 1.1k Skybux
landing – 1.1k Skybux
snow – 1.6k Skybux
captain – 1.2k Skybux
turbulence – 1k Skybux
paris – 2k SkyBux
triple7 – 1.5k SkyBux
evacuate – 1.4k cash
airliner – Skybux
evacuate – Skybux
mission – Redeem code for 1,500 SkyBux
wheelsup – Redeem code for 2,000 SkyBux
flying – Redeem code for 200 SkyBux
takeoff – Redeem code for 150 SkyBux
clouds – Redeem code for 100 SkyBux
How to redeem Cabin Crew Simulator codes
To redeem codes for Cabin Crew Simulator, follow these steps:
Launch Cabin Crew Simulator in Roblox.
Find and click the Gift Box icon on the left side of the screen.
Enter a working code into the box.
Press the Claim button to redeem your reward.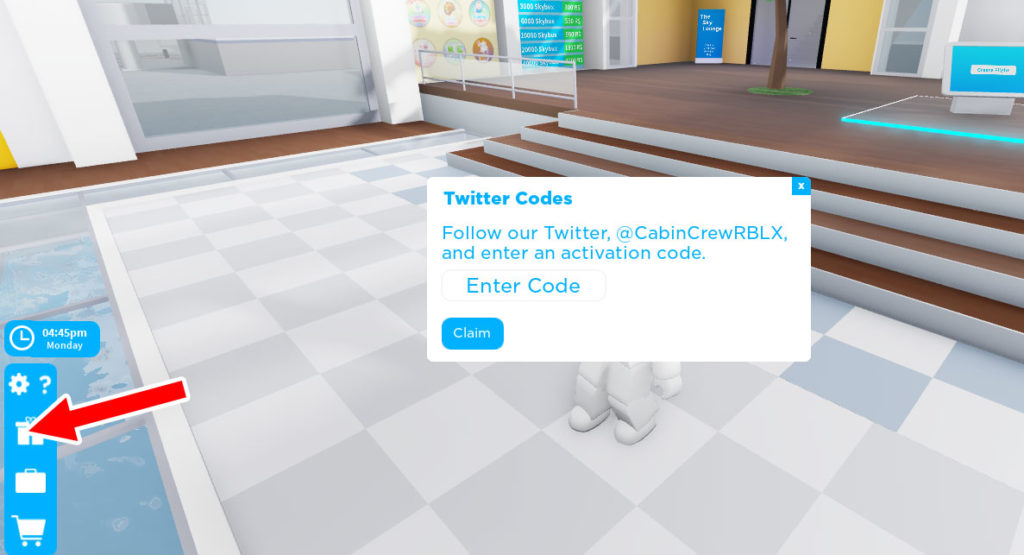 We recommend copying and pasting all of the codes from our code wiki into the box to avoid typos or errors. Make sure there are no extra spaces after the code, or it may not work correctly. After redeeming a code, the reward will automatically show up in your inventory.
How to get more codes for Cabin Crew Simulator
You can get more Cabin Crew Simulator codes by following the @CabinCrewRBLX Twitter account. The developers will post new updates, announcements, and codes on their social media. You can also follow our code wiki here, as we will have every working code on our list when it releases.
Cabin Crew Simulator Game Description
Welcome to Cabin Crew Simulator!

Create your airline, design your aircraft's look outside and in, choose your meals and drinks, and fly the friendly skies as a flight attendant ensuring your passengers have a safe and enjoyable flight! Choose from 11 aircraft, 8 destinations, 12+ seats, and 20+ meals. Experience fully realistic cabins and real-life airline procedures! Also experience a range of emergencies in-flight, from fires to water landings!

Support for the game is appreciated through favorites and thumbs-ups!

Premium benefits:

– Immediate access to Sky Lounge

Post-release bugs being fixed within the next few days. Reset/rejoin the game if you experience an issue that prevents you from moving forward in the game.
About the author