Build a Market Codes (October 2023)
Expand your market exponentially!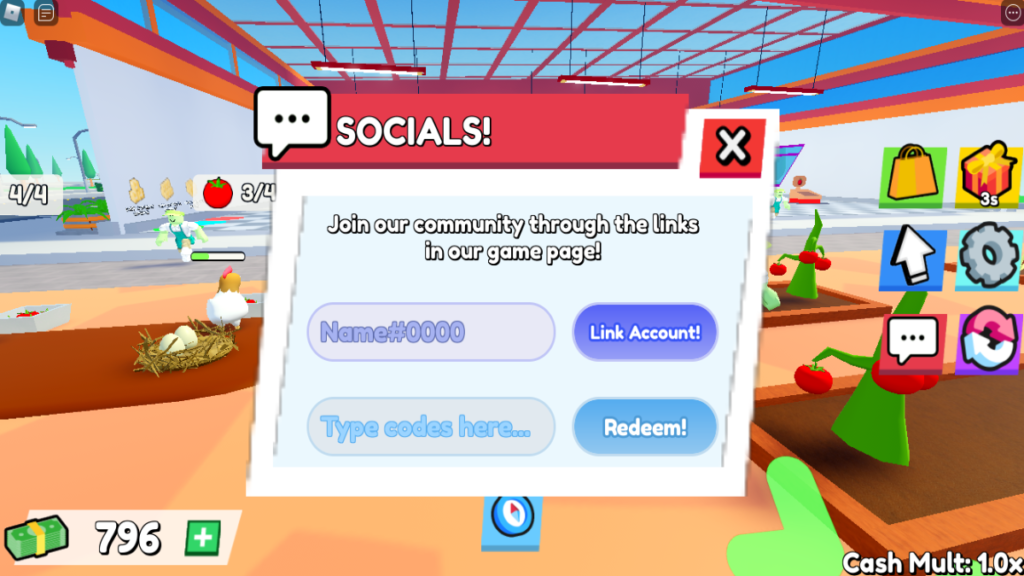 Updated: September 1, 2023
Build a Market is an incredibly involved tycoon game on Roblox, a free online gaming platform. Have you ever had the inexplicably urge to quit your job, start a farm, and start your own organic market franchise? You can finally achieve your financially specific dream with Build a Market! Although this game is a tycoon, it stands out amongst its fellow tycoon games with its creativity and imaginative gameplay. If you want an unexpectedly addicting game that will have you playing for hours upon hours, you need to check out this free game on Roblox.
This game has much more depth to it than you would expect; you really shouldn't underestimate the addictive power of Build a Market Tycoon. Build a Market may be engaging and addicting, but it can still be tough to progress in the game without enough money. If you find yourself stuck without any cash in Build a Market, try using promo codes! Promo codes are every tycoon lover's best friend; if you need cash or resources fast, codes are the way to go. Keep reading if you want access to all the latest working promo codes for Build a Market. Don't forget to bookmark this page to stay up to date on all the best Build a Market codes!
All Build a Market Codes
Last Checked: July 3, 2023.
Current Codes:
10KLIKES – Redeemable for $200
Expired Codes:
What is Money used for in Build a Market?
Money is used for just about everything in Build a Market! Like many tycoon games, money is the backbone of this game. Money can be used for buying new crops, produce shelves, and machines for processing your fruits and vegetables. You can also use your hard-earned money to hire workers for your market, such as cashiers, farmers, chefs, and stockers.
Additionally, cash is used for upgrading things in Build a Market. You can upgrade your equipment, your workers, and even yourself! You can't really do much of anything in Build a Market without money. To build up as much money as possible, buy as many crops as you can, and be sure to always look out for new Build a Market codes!
How do you Redeem Promo Codes in Build a Market?
If you want to have the best market anyone's ever seen, you'll want some promo codes to give yourself a boost. If you want to redeem your promo codes to give yourself a headstart in Build a Market, follow these simple steps:
Open Build a Market in Roblox.
On the right side of your screen, there should be six icons. One of these icons should have a text bubble/message icon on it. Click on this icon.
Once the icon has been clicked, a small window should appear with two textboxes. The second textbox should be blue and should say "type your codes here" inside of it. Select this textbox, and accurately type your promo code in.
Once your promo code has been typed in, click the "redeem" button directly to the right of the textbox.
Congratulations! Your code should now be redeemed.
Build a Market is only one of the many fun and exciting games offered on Roblox. If you're looking for more engaging games like Build a Market on Roblox, try playing Gumball Factory Tycoon or Blox Fruits!
About the author