Best Villagers in Animal Crossing New Horizons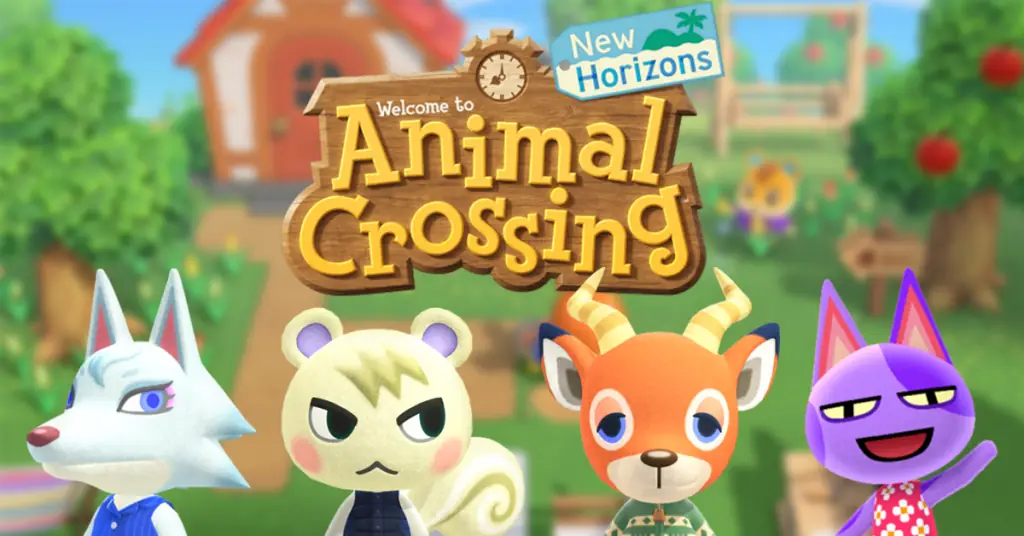 Some villagers are much more sought after than others in Animal Crossing. Finding villagers can be a challenge, and finding some of them is completely luck-based. There are some brand new faces in New Horizons, including Raymond, the villager everybody seems to be after. Here is our list of the best villagers in Animal Crossing New Horizons.
Determining the best villagers is largely opinion-based, and we factor in certain things when making this list. Popularity is an important thing to look at. There are some villagers everybody wants on their island throughout multiple Animal Crossing titles. People tend to prefer villagers with specific personality types, aesthetics, and home decor.
Another way to determine which villagers are the best is by looking at the prices of their amiibo cards. These cards are the only other way aside from trading to get specific villagers to move into your island. Some cards like Raymond, for example, are priced far above the others.
Best Villagers in Animal Crossing New Horizons
Marina the Octopus
Whitney the Wolf
Beau the Deer
Sherb the Goat
Bob the Cat
Marshal The Squirrel
Fauna the Deer
Judy
Audie the Wolf
Raymond the Cat
Marina the Octopus
Marina first made her Animal Crossing debut in Animal Forest and has been a villager ever since Wild World. Her name means from the sea, which makes sense because she is an Octopus. She has a normal personality and is generally very kind.
Whitney the Wolf
Whitney is a Wolf with a snooty personality that loves make-up and gossip. She might seem rude to you at first, but she will eventually open up to you and share her feelings. Becoming a makeup artist is what she aspires to, and lots of people find her enjoyable to have as a villager.
Beau the Deer
Beau is a lazy personality deer in Animal Crossing New Horizons, first seen in New Leaf. Being a lazy villager, Beau is friendly to everyone and very easy to get along with. Many people seem to love having Beau as a villager and would make a great pal with any other lazy villagers on the island.
Sherb the Goat
Sherb is a lazy goat villager first seen in Pocket Camp. Like any lazy person, he loves to sleep more than anything. His favorite song is Hypno K.K. He truly is a fun character to have around, and he's well designed with his winter sweater and "bawwww" catchphrase.
Bob the Cat
It should come as no surprise that Bob the Cat has made the list of best Animal Crossing New Horizons villagers. He has been in every game in the Animal Crossing series. He's another lazy personality type villager, who is easy to get along with and very laid back.
Marshal the Squirrel
Marshal is typically ranked at the top of everyone's best villager list. He was first seen in New Leaf and has remained a popular villager choice ever since. He's a smug squirrel that loves talking about himself, but often tries to flirt with you. His Amiibo card is one of the most expensive, so people love having him on their islands.
Fauna the Deer
Fauna has been a popular villager since Animal Crossing New leaf. She has a normal personality type and is generally a very kind villager. Her Amiibo card is another one that reach high prices, as people tend to love her gentle persona.
Judy
Judy is a newcomer to the Animal Crossing world in New Horizons. She is a cub with a snooty personality and she loves looking stylish. Maybe it's her starry eyes, but she is by far one of the most popular villagers out there currently.
Audie the Wolf
Audie is another new character for Animal Crossing New Horizons. She has a peppy personality type. She has one of the nicest looking interiors of her house and is one of the more popular villagers in the game.
Raymond
Raymond is one of the most sought after villagers in Animal Crossing New Horizons. He's a newcomer to the New Horizons game and has not appeared in any previous titles.
Having trouble deciding on your favorite villager? Take a look at our Animal Crossing New Horizons Villagers Birthdays. Maybe you can narrow it down by their birthday or personality type!