Best Tips for Slowing Down and Stopping in You Suck at Parking
Slow and steady wins.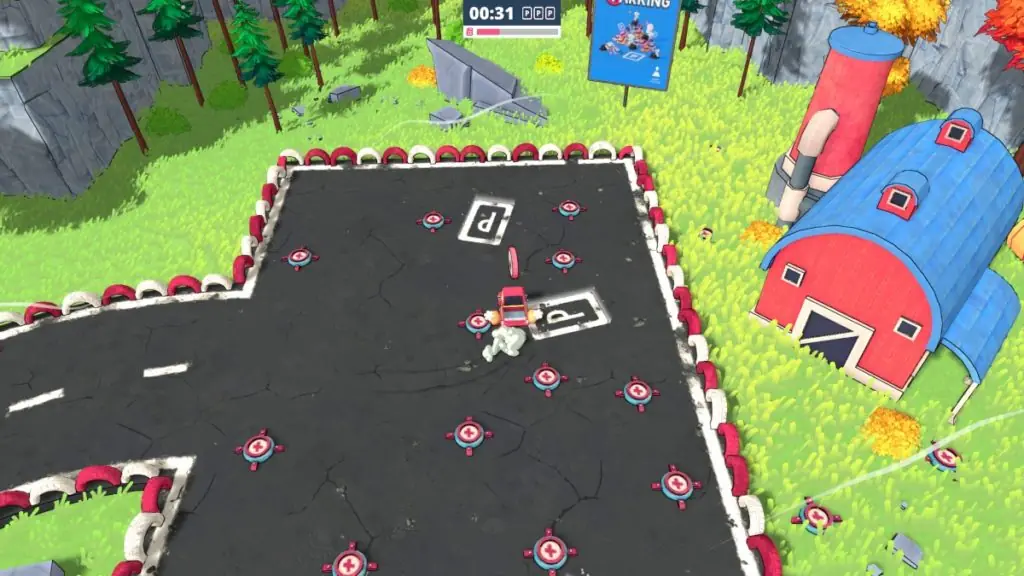 You Suck at Parking isn't your everyday racing title. Happy Volcano made sure to keep it as different as it could, creating a racing game that's more of a puzzle title than a sports one. With over a hundred different courses to execute on a playthrough of this unique little indie darling, it can be a test in both strategy and the quickness of one's reflexes.
Landing in a parking spot is the name of the game here, and it's easier said than done. While some may think hitting a spot head-on or drifting into it is the way to go, that isn't going to be the best method. Slow and steady wins the race here. So, today we're going to explain the best tips for slowing down and stopping in You Suck at Parking so that you're successful at progressing through its dangerous courses.
Best Tips for Slowing Down and Stopping in You Suck at Parking
Gas Management
Something that players are going to need to keep in mind while playing is that your car can run out of gas, so while taking things slow is the best strategy in You Suck at Parking, that's really only going to work once in the proximity of a spot since you're gas runs out quicker, the more you stop and go.
With that being said, I tend to put the peddle to the metal, only slowing down once I know I'm coming up to a spot. So don't be afraid to use speed when you're trying to get to where you go, as it's most important to take your time when you're at the destination.
Parking
You Suck at Parking is actually pretty forgiving when it comes to how slow you can go without your car stalling. At times, it almost seems as if my car has stopped because of how slow it's going. You can let go of the gas which allows momentum to move your car to where you want it to go, only to hold that brake at the perfect time.
You also don't have to aim to be directly in a spot to clear it. Even if trying to get a Perfect Park, you just have to have your car touching the spot in any area of it. That makes slowing your car down a lot easier as just barely touching the spot is a pass from the game's point of view.
I also find it useful to circle a parking spot if I feel that I'm going to overshoot it. Circling and positioning myself perfectly to stop once I know I'll be able to park is how I typically approach those instances. It's a simple strategy that works more times than not. I'd also say not to rely too much on any kind of trajectory as, because of the game's camera angle, things don't always unfold how you may think.
But those are the best tips for slowing down and stopping in You Suck at Parking. Hopefully, these tips help you pass courses faster!