Best Strategies for Iana in Rainbow Six Siege
Iana can really make herself useful if you know how to approach her right.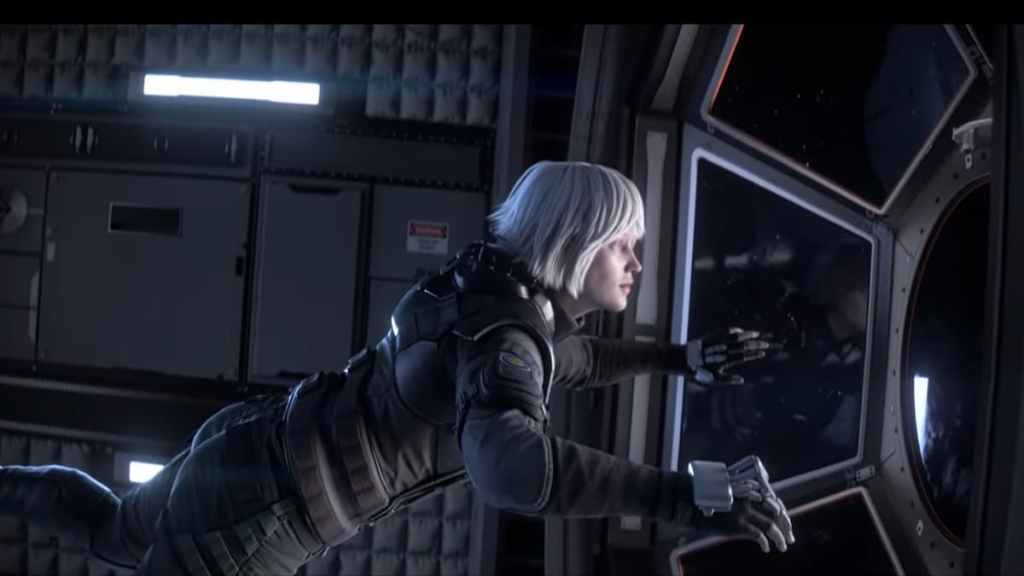 Rainbow Six Siege has grown massively in recent years. The developers keep the interest going by adding new content, such as characters, maps, and weapons. Iana is one of the most popular characters and also a very powerful operator with abilities that make her extremely valuable to every team.
Related: All Snow Brawl Collection Cosmetics in Rainbow Six: Siege
Iana Operator Overview
Y5S1 Operation Void Edge introduced Iana to Rainbow Six Siege, and she brought the special holographic device along. Below are some things to consider when selecting this 2-Speed 2-Health Attacker.
Loadout Options
Iana is a very aggressive operator, thanks to her unique ability and a variety of great weapons. She's usually the entry-fragger, the squad member who enters the room first and eliminates the opposition.
Primary Weapons
Iana has two pretty strong assault rifle options for her primary weapon: Nomad's ARX200 and Ash's G36c. Both of those weapons have a good fire rate and damage stats, so the choice between two of those boils down to a personal preference. I recommend the ARX200 because it has a bigger damage output, and the rate of fire difference from G36c can be ignored.
Be aware that the Y6S3 Crystal Guard patch took away some zoom attachments for Iana's primary weapons. There are currently no zoom scope options available for the G36c, and the ARX200 only has a 1.5x zoom sight.
Secondary Weapons
As for her secondary weapons, Iana can choose between the MK1 9mm pistol and the Gonne-6 Hand cannon. The hand cannon option takes the upper hand because it can destroy bulletproof gadgets. That property makes Iana valuable in terms of fragging power but also utility.
Secondary Gadget
Iana can pick both Frag and Smoke grenades, and they are both very useful gadgets. Frag grenades can clear enemy gadgets, destroy wall-denying utilities, and frag enemies from challenging positions. Smoke grenades are also very useful for giving cover. However, Iana is one of the best entry figures in the current meta, so it makes sense for her to choose the Frag grenade.
Unique Ability
Iana can make a holographic clone of herself using a special gadget known as the "Gemini Replicator." Although it can't shoot, melee, rappel, or use secondary gadgets, this hologram moves and sounds like Iana.
This hologram can be used to collect information like a drone for 15 seconds. However, this hologram has only 1hp, so it can be destroyed by nearly anything. The hologram can also be manually turned off by the player, but you'll still need to wait for a full recharge. Normally lasting eight seconds, the cooldown timer rises to 30 when the holographic device is destroyed.
Useful Tips for Iana Operator
Iana's hologram has the Recharge ability, which essentially means you have infinite drones. You can use those to trick defenders, and even if the hologram gets destroyed, you can divert your opponents' attention and eliminate them.
Use sound cues to confuse the enemy, such as dropping hatches or vaulting, as Iana's hologram mimics the real operator's voice.
Replicator can destroy gadgets, such as Aruni's laser gates. That might save you a utility that you can use elsewhere.
When you activate the hologram, it will generate a sound, and defenders might use that to rush you. You can use this to bait defenders by quickly turning the hologram on and off. Then, you can punish them as they try to rush you.
---
Iana is a very useful character, and the popularity chart indicates that she is among the top Attack operators in the current meta. For more Rainbow Six Siege content, you can check out How to Use Vulkan in Rainbow Six Siege?
About the author