Best Steam Demos from June 2022 Next Fest
Who doesn't love free demos?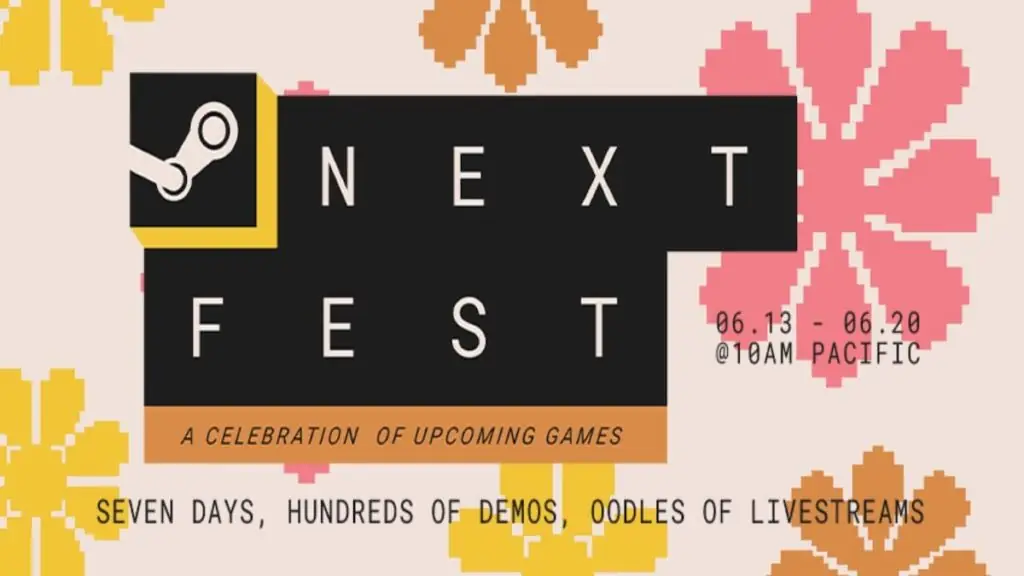 If there are two things that I love, it's indie games and free demos. One of them is a medium through which fascinating new ideas and modern reimaginings of game ideas can take shape in the public eye, and the other is free stuff! Everyone likes free stuff. If you're into one or both of those things yourself, you'll be interested to know that the June 2022 Steam Next Fest is underway from June 13th to June 20th, featuring free downloadable demos of hundreds of upcoming games. If you don't have time to scroll through the whole list yourself, then here are some of the best Steam demos from the June 2022 Next Fest.
Best Steam Demos from June 2022 Next Fest
Cult of the Lamb
Who says horrors beyond our comprehension can't be adorable? In Cult of the Lamb, assume the mantle of the high priest of a cult dedicated to an ancient horror. Crusade through the lands, cutting down nonbelievers in classic roguelike combat, indoctrinating civilians into your cause. Running a cult isn't all blood sacrifices and brainwashing, though; you also need to make sure your flock is taken care of. Loot resources on your journeys to build homes and utilities for your cult to ensure they're healthy, happy, and firm in their belief.
Monster Prom 3: Monster Roadtrip
Beautiful Glitch's first two Monster Prom games were randomized party games all about being your best (or worst) self in pursuit of your supernatural crush at school and summer camp. This time, it's time to take the madness on the road. In Monster Roadtrip, hit the open road with your buddies, encountering all manner of weird shenanigans and happenings on the road. Play locally or online with your friends and try to make it to the end of the trip without getting arrested or starving to death or having your soul stolen or… well, you get the idea.
Anger Foot
Have you ever pounded like five energy drinks and got a sudden urge to kick down a door and destroy whatever's behind it? Someone made a game out of that and called it Anger Foot. Become a vicious vigilante and take out the city's crime syndicates with nothing but a gun and your own two feet. Blast through levels backed by pounding bass-heavy music and complete challenges to unlock new shoes with different abilities.
Related: Best Steam Games for Mac in 2022
WrestleQuest
You might not know this if you don't watch it, but wrestling is quite the nuanced entertainment form. It's not just about pummeling dudes senseless, it's about hyping up the crowd, following the script, and also pummeling dudes senseless. In WrestleQuest, create your own wrestler and set out to become a legend in your own right. Take on jobbers in timing-based RPG combat to become the king of the ring. You may even encounter some familiar faces from wrestling's storied past.
Agent 64: Spies Never Die
You might be looking at that screenshot and thinking "wait, isn't that just Goldeneye on the Nintendo 64?" An astute observation! And the answer is yes, more or less. Agent 64: Spies Never Die is a new game built in the distinctive style of the early days of FPSes, right down to that weird, tilt-y aiming. Take on the role of a legally-distinct super spy and save the world from evil. Hey, if Rare won't give us a new Goldeneye, this works too.
Gloomwood
It's scary enough being stranded in a new city with no discernable way out. The last thing you need is the entire monstrous population being out for your blood, but here we are. In stealth horror FPS Gloomwood, you're trapped in a Victorian-era city where something has gone very, very wrong. Hide in the shadows while the denizens hunt you down, hone your senses to stay one step ahead of them, and when the time calls for it, bust out the cane sword and folding shotgun to make your stand.
Nine Sols
Whoever figured out the secret sauce of hand-drawn graphics and Metroidvania deserves a medal, truly. If you're in the mood for another such game, you'll enjoy the Tao fantasy stylings of Nine Sols, a Metroidvania game with a combat system reminiscent of Sekiro. Explore an ancient land, fight back foes with swift, deliberate movements, and help Yi dethrone the nine rulers of the realm.
The demos for these games, and many, many more, will be available to download for free on Steam until June 20th.