Best Sims 3 Mods for 2022
You NEED to get these mods NOW.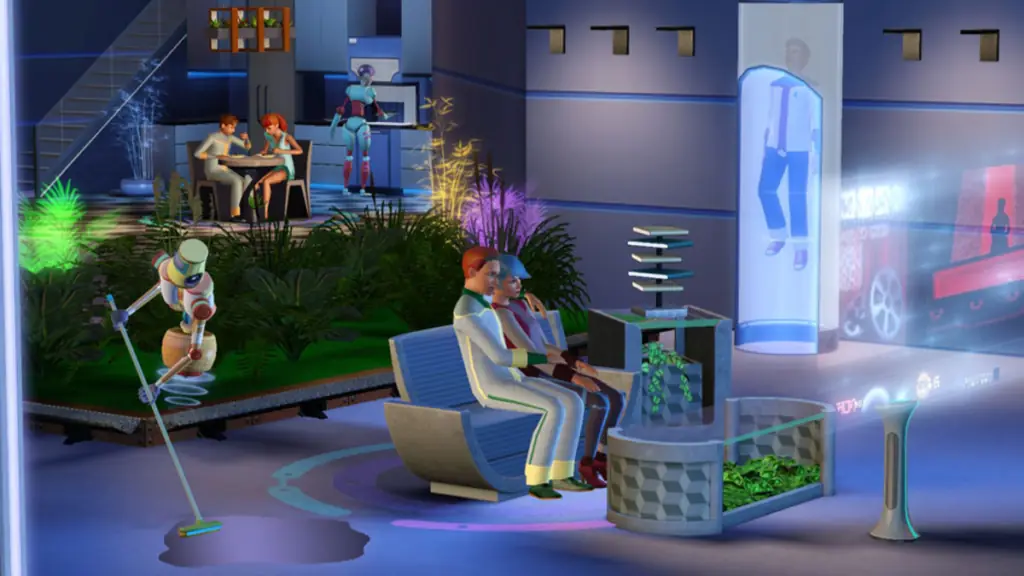 Remember a time when open worlds existed in Sims? What about being able to actually use a car to drive without needing custom content to place static objects? Sims 4 may have faster loading times and we're not constantly in fear hearing the sound of a burglar approach our home, however there was a time, when Sims 3 was the elite game. With such an elite game it is crazy to think that we needed mods even then. Sims will always be Sims and there is always room for improvement so here's our list for the best Sims 3 mods in 2022.
Sims 3 Mods to Enhance Gameplay
Mods will always be a necessity when playing Sims. Creators are always finding ways to enhance gameplay and to find ways to make your Sim experience a joyous one. Sims 3 may have introduced us to a world without loading screens but it sure had its issues. With such a massive world to navigate, the game was buggy, and story progression wasn't the best. There are mods out there to fix your apartments, fix bugs, and improve graphics. If you want to play Sims 3 because you're tired of Sims 4 breaking, or, you just want to see why Simmers enjoy Sims 3, check out these mods before playing.
Story Progression Mod
Sims is nothing without a great story to add some realism into your gameplay. This mod deactivates EA games story progression and brings balance to your Sims lives. You can add different extensions, thanks to NRASS, such as expanding careers, new romance options, adding nefarious Sims to the game such as bullies, and include other ways to make money through inheritance. There are 12 modules you can include in your game to boost your gameplay. If you like having a realistic gameplay experience add this mod.
Saver Mod
Sims 3, similar to other Sim games, lack an autonomous saving system. You need to manually save your progress all the time and if you're deep into the game, sometimes you forget. We can't tell you how many times we've played for hours on end and eventually the game crashes. This causes us to force quit and start over, all the progress we made, lost. This mod will periodically remind you it's time to save your game. It's not a want, it's a need, to have this mod as part of your gameplay to avoid losing precious time.
Like for Like Build & Buy Mod
Have you ever looked through the build/buy mode on Sims 3 and notice that something was just a bit off? The prices weren't realistic to how prices feel in real life, it's cluttered, and browsing through furniture is a pain. With this mod you can get realistic prices and have a more organize way of looking through objects to add to your home. It also helps unlock plenty of the debug and hidden objects in the game. If you need some organization in your life this is the mod for you.
More Traits for All Ages Mod
Traits are crucial in Sims because they help you determine which relationships to put your Sims in, what jobs they should have, or what their goal in life is. We love a realistic approach to our gameplay so when we're playing Sims, the first thing we do in Create-A-Sim is we add traits. In this mod you're getting just that, more traits. All ages are given different traits that they can use for story progression.
NRAAS Overwatch
Sims 4 players who use mods have most definitely heard about MC Command Center. Think of NRAAS Overwatch as something similar. It's a must have if you want to change settings in the game and clean it up. Have you heard of a little something called lag? That annoying thing your game does after you've played for some time? NRAAS Overwatch removes that lag by cleaning your game up and stopping autonomous pet adoptions. It's a must if you're wanting to play Sims 3 and you need something to clean up your game after you've been playing for awhile.
How to add mods in Sims 3
Adding mods is the most asked question when newcomers are introduced to the game. It's overwhelming at first and it might seem impossible to add mods, but it's honestly one of the easiest things you can do. First you want to download the FrameworkSetup.Zip file and extract it to the EA Games folder.
This can be easily found: documents < Electronic Arts < Sims 3 (You may also find this if you're using Steam or Origins)
You will then see a new folder titled Mods. Every mod you add in the game will go into this folder. In this folder you will see two other folders titled "Overrides" and "Packages" If you want to ensure that the mods will work be sure to read the description of the mod to see if they belong in other folders. That's it!
For more Sim and gaming news be sure to follow us at Gamer Journalist. We post gaming tips, guides, and news for popular gaming titles and upcoming ones.
Related: How To Play The Sims 4 on Mac