Best Ship Designs by Starfield Community
Imagination has no bounds when you've got a ship builder like this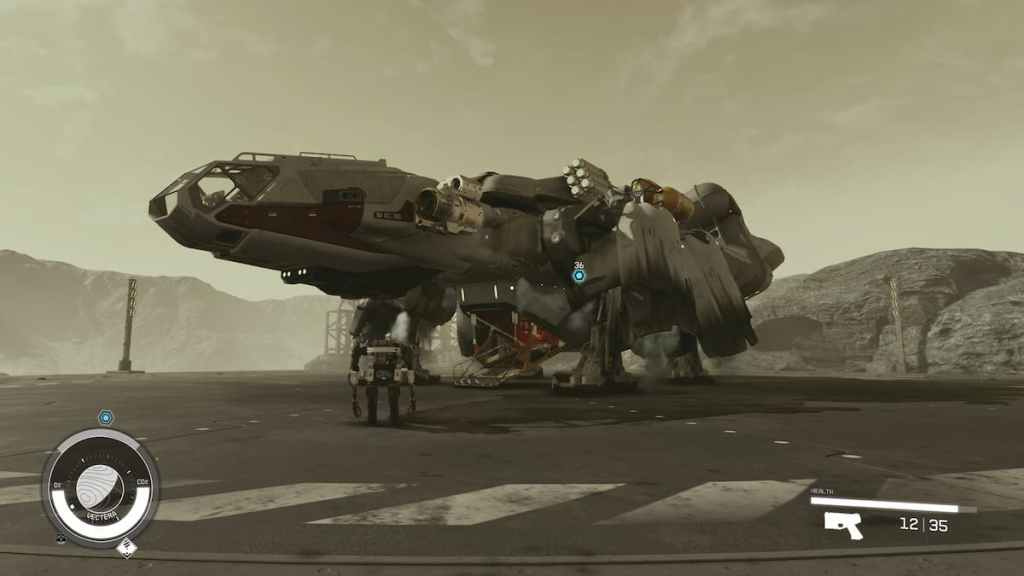 Part of what makes gaming great is how the communities love creating and sharing things amongst each other. In some games it could be a clip of how good a person is, while others like Starfield are about how crazy people can get with ship designs. As soon as the game had it's early access launch, players immediately flocked to the ship builder. A system in game where you can pretty much make just about anything (within the sizing guidelines) and it will fly. Much like Armored Core 6 that released earlier in 2023, players have gone to sharing their builds and creations online. We're going to showcase some of them, and take a look at the best ship designs by Starfield community.
Best Ship designs by Starfield Community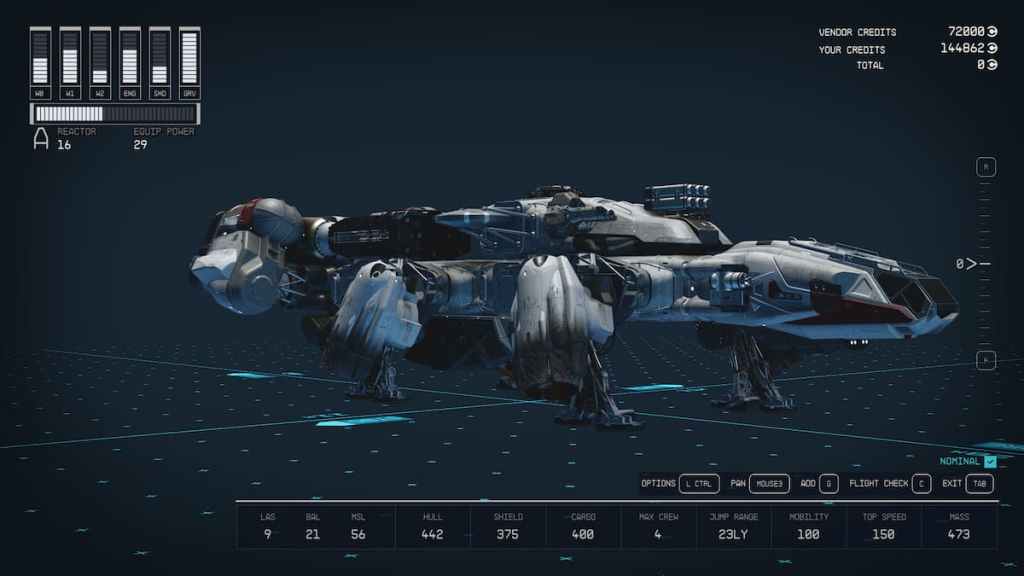 We've gone ahead and scoured the internet for the 10 best ship designs by Starfield community. This list in entirely subjective, and was made with the idea of having the goofiest creation flying through the stars. Some of these look like they took days to complete, and others make you question the sanity of their creators (but in a good way).
Related: Best Names for Your Ship in Starfield
We'll be showing off these ships in no particular order, and we'll give you the name of the creator, as well as a bit of info as to what piece of entertainment the ship is referencing. So with that all out of the way, let's start off our list by taking a look at the little space train that could.
#1 – Thomas the Tank Engine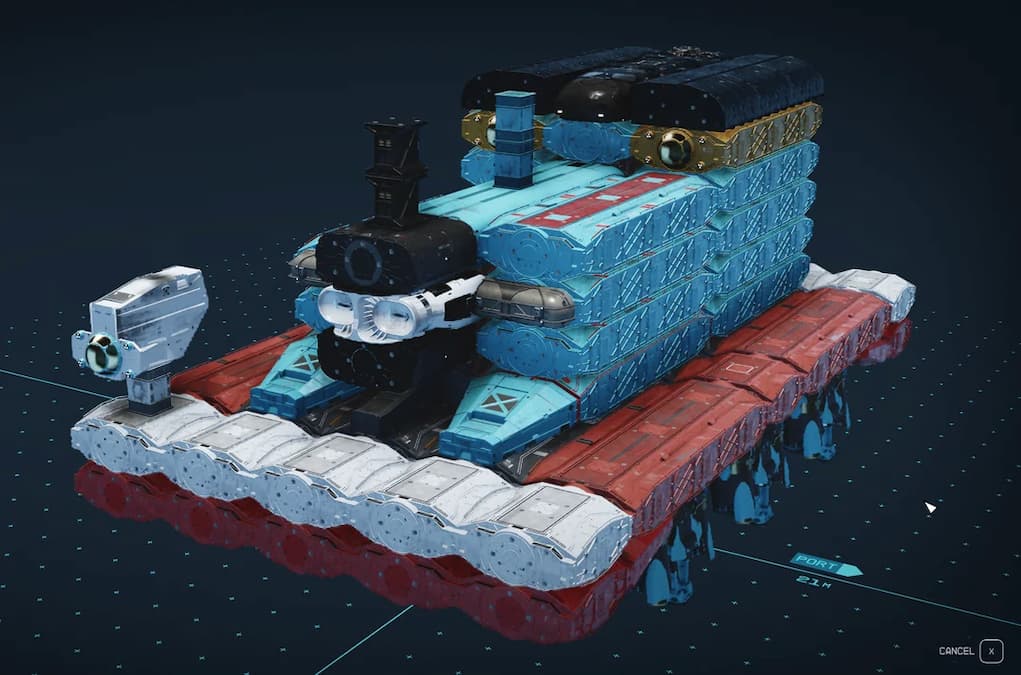 Our first ship on the list should be immediately familiar to those who grew up watching the British TV show Thomas & Friends. Coming from creator MrCaine332 on Reddit, this ship truly embodies the most useful engine around. Complimented by its coloring, you can put fear into the hearts of any ships that cross you when they see a massive train engine barreling towards them at Mach 2.
#2 – Blastoise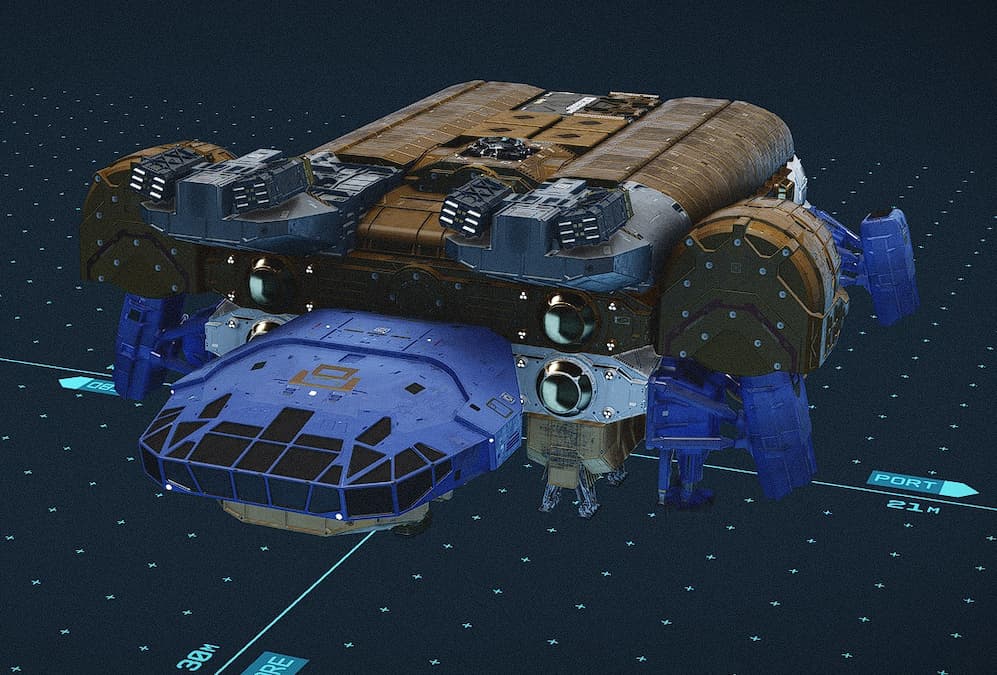 Next up on our list was apparently a happy accident from Reddit post by kandradeece, showcasing a notable Pokémon Blastoise. It's got the cannons on the shoulders, as well as sporting a very nice brown and shiny shell on the outside with the blue accents on the inside parts. This guy is a very chonky ship, and will more than likely be able to take a decent amount of damage before severe damage is done. Let's just hope no one has any grass or electric type ships, or we might be in trouble.
#3 – Mater from Cars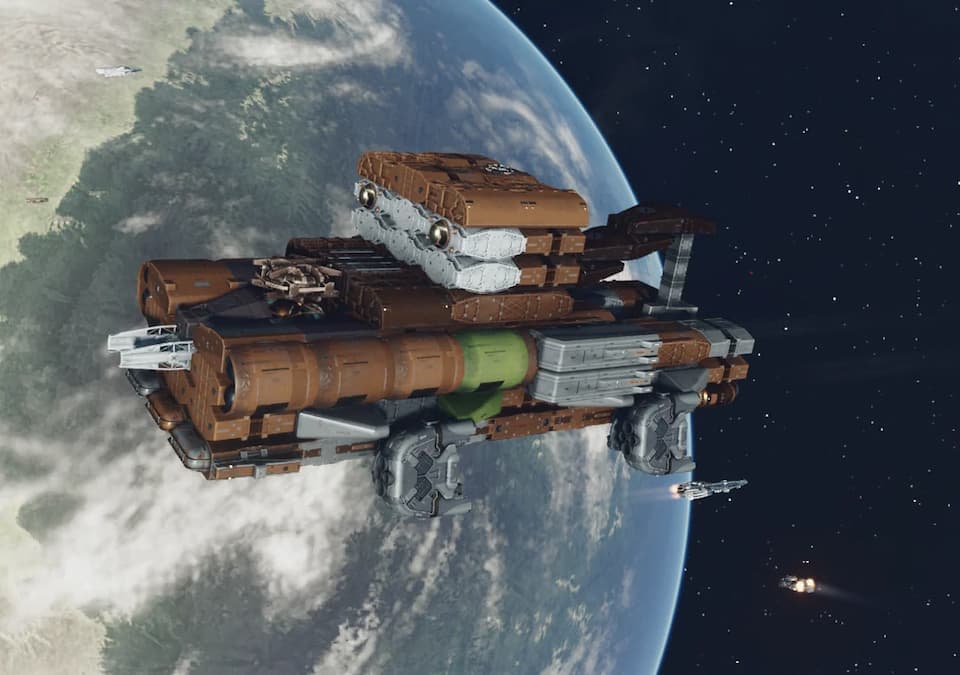 Now a tank engine and a Pokémon in space make sense, but a tow truck? It seems that players have no loss of imagination with this design from MrCaine332 on Reddit. Bearing a striking resemblance to Lightning McQueen's best friend from Radiator Springs, Mater has been a spy, and now he's a spaceship. You know there would be some sort of quip he would say about it, but let's just hope the ship version of him doesn't come with all the talking.
#4 – Republic Light Cruiser from Star Wars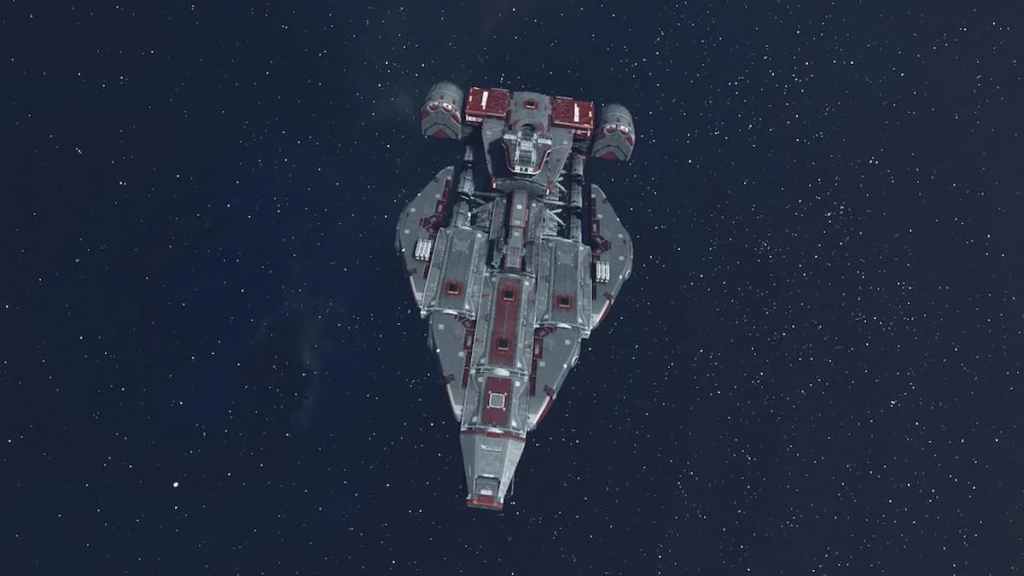 Our fourth ship on the list comes from a galaxy far, far away, and has been used to push back the separatists. We're taking a look at a Republic Light Cruiser from the Star Wars created by The_Shinooobi on Reddit. Before they were repurposed for the Galactic Empires means, this ship was used all throughout the Clone Wars and played an integral part in the war. Now you too can fly one and rule the galaxy as you see fit.
#5 – Magic School Bus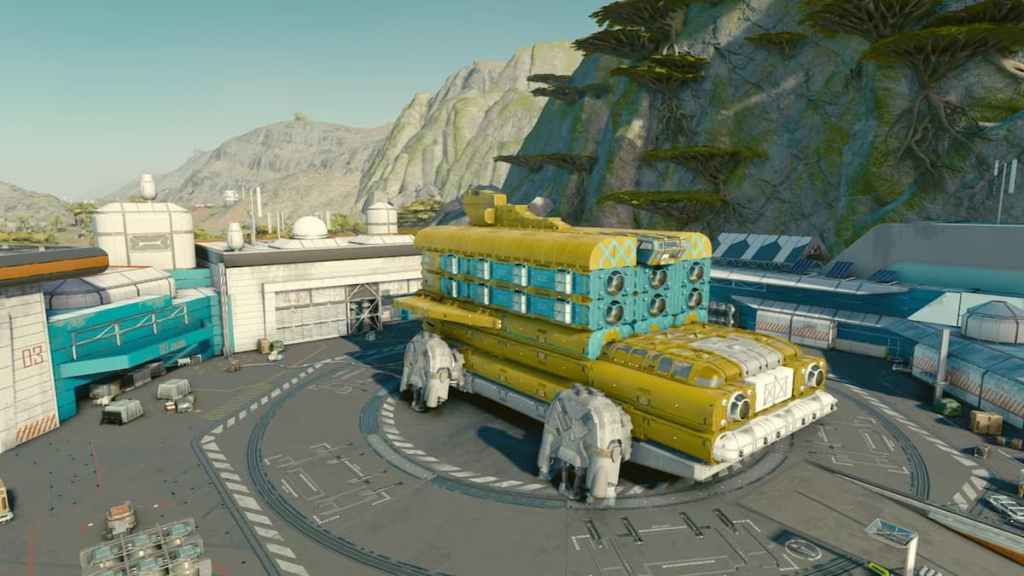 Now this has got to be the wildest field trip Miss Frizzle has ever taken the class on. We're taking a look at the Magic School Bus ship created by SP7R on Reddit. The bus has been through a lot, but never has it been in a dogfight with space pirates. It boasts massive shield capabilities and even has a few missile systems in case there's any danger. Nothing but the best teaching lessons for the kids in Miss Frizzles class. Hopefully none of them have any contraband on the way back to the school.
#6 – Lobster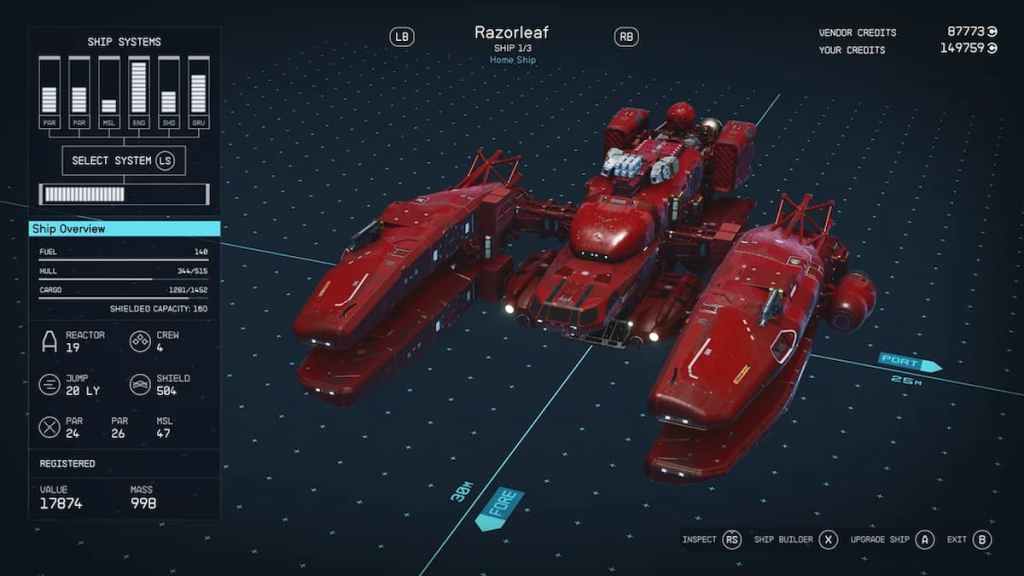 While every ship up until now has been a reference to a piece of media or entertainment, this ship is for those of us who just want to be a lobster. Well with this ship created by mayonnaisesama on Reddit, now you too can be a lowly crustacean coasting through the cosmos. Equipped with pincer-like missile systems, this bad boy is a rogue agent sent to destroy all who dare cross his path. And he's also red!
#7 – Millennium Falcon from Star Wars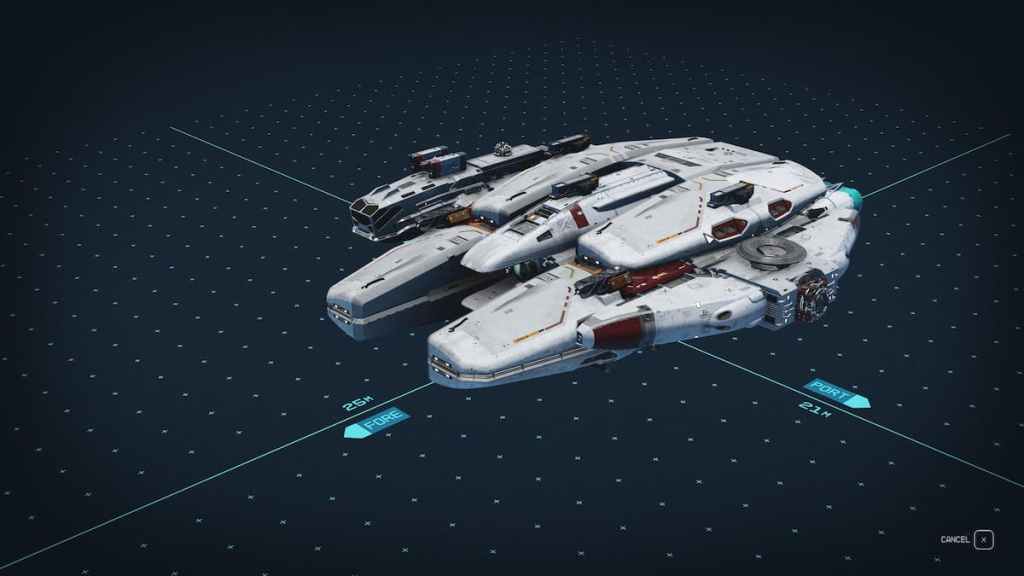 Our second to last Star Wars inspired ship comes from a Reddit post by Then_Chip_6367 and is none other than the Millennium Falcon. This is one of the very first player created ships that was seen on the internet when Starfield released. And this creator has done everything they can to make sure it's as polished and pristine as it can get. It's got the cockpit on the right side of the ship, and has enough weapons systems to blast a hole through an Imperial Star Destroyer.
#8 – Forward Unto Dawn from Halo
This one is for all those Spartans out there who want to go ahead and visit the planet from Halo Reach in style. Now you can with the Forward Unto Dawn ship created by VantaGenisis on YouTube. They go in depth on how to make the ship, and it is truly a sight to behold. Sadly, it's only a 1:4 recreation of the ship, as Starfield's ship builder has limits on size. However it still looks glorious and with the right Halo music, will make you feel like you're back on the ring.
#9 – Planet Express Ship from Futurama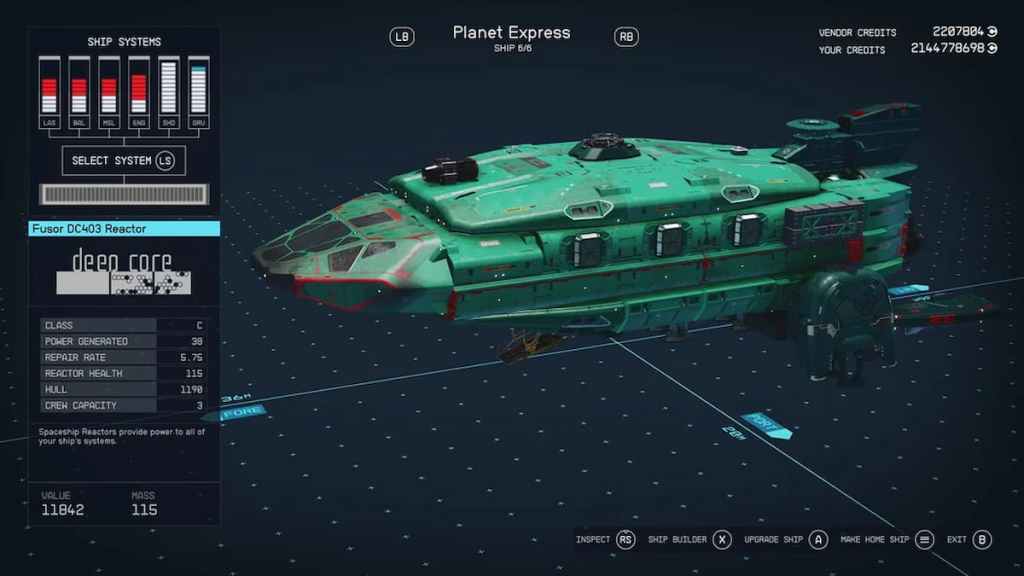 Good news everyone! The Planet Express Ship has made it's way into Starfield, thanks to a post by SP7R on Reddit. They truly made an uncanny resemblance to the actual ship in Futurama, comprised of red accents, and that horrid green coloring all around it. If you combine this with the Long Hauler background, you can take up the mantle of Philip J. Fry and be the best delivery boy this side of the Cheyanne system.
#10 – X-Wing from Star Wars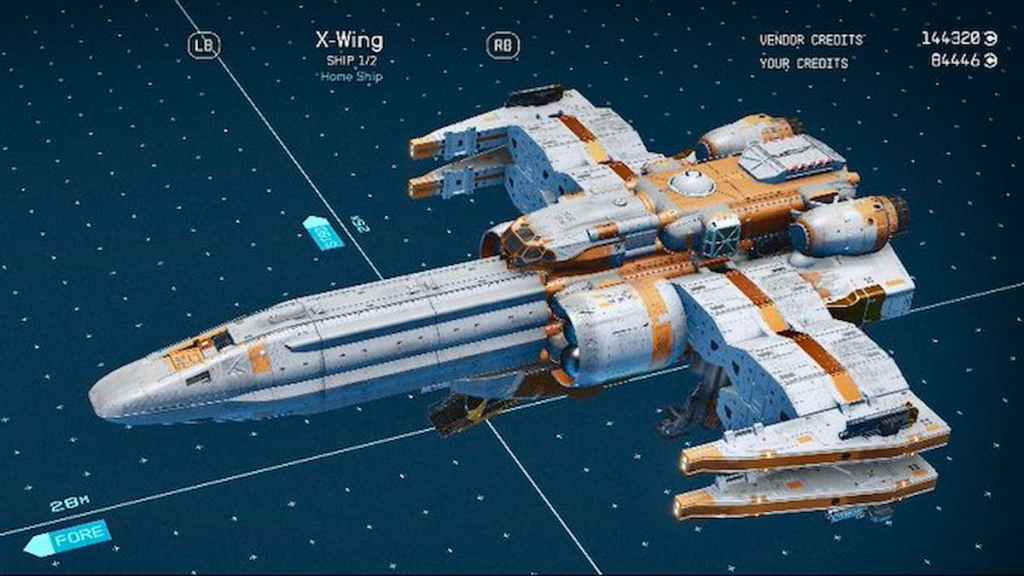 And last but certainly not least, is the X-Wing style ship from Star Wars, created by Fudgiebrown on YouTube. The iconic vessel might not be able to move it's wings as they do in the movies, but besides that it pretty much nails every other aesthetic you could want for a ship like this. What's more, due to its small form-factor, this ship is extremely maneuverable, and can be the decider of scrapping a space pirate, or becoming scrap yourself. Just make sure you stay on target and listen to any voices in your head telling you things.
---
Follow our Facebook page for more gaming news and updates. Be sure to check out our other Starfield articles and guides, right here at Gamer Journalist.
About the author