Best Melee Weapons in Remnant 2
A powerful machine right in your fingertips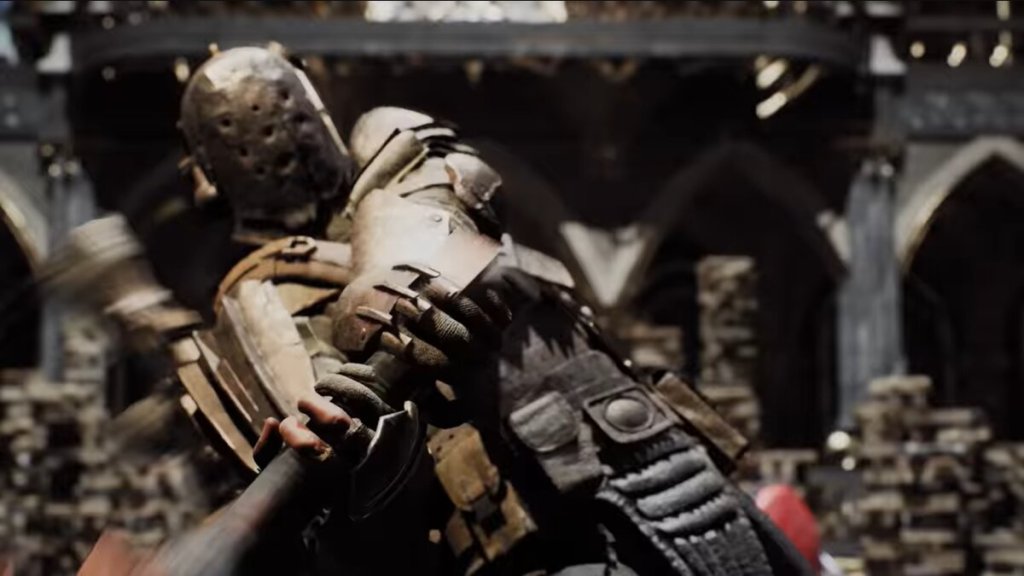 In this Souls-like, the main weapon of choice will be between long-ranged for poking damage that can lead to bleeding enemies and stacked abilities or a mid-close range weapon of fully automatic damage that focusses on the more evasive Builds where dodgy is key. But what able to melee weapons in Remnant 2? Should these be used or are they something simply there for aesthetic reasons. After all, a Challenger with the appearance of a knight looks rather odd wielding a shotty. But melee weapons are just as viable in Remnant 2. In fact, with the right Archetype and Build, the melee weapon can do more damage than the majority of guns. This is Vincent's guide on the best melee weapons to use in Remnant 2.
With a total of 35 melee weapons available to use in Remnant 2 and various means of getting them, choosing the ultimate Build based around melee damage will predominantly be determined by your weapon of choice. Whether you are coming up with the perfect Challenger Build or looking to play Remnant 2 like a Dark Souls game, there are a few options that players should aim to get when choosing their go-to melee weapon.
Keep in mind however that most weapons can have Weapon Mods attached to them that will increase their damage. Because of this, some entries may appear worse than others based on their default stats but do not let that fool you. There are some bangers hidden in Remnant 2 for you to wield and swing with all your might.
Related: Best Solo Class in Remnant 2.
Best Melee Weapons to Use in Remnant 2
When choosing your primary weapon to use in Remnant 2 that is based around high melee damage, you will likely have to look beyond the Ward 13 walls. With so many options, 35 specifically, players will be spoilt for choice. But instead of looking everywhere for something different as your default is just not suiting your playstyle or you are finding that your World Level is far greater than that of the damage you are putting out into the world, these are the best melee weapons to use in Remnant 2:
Atom Smasher – 72 Damage and 95% Weakspot Damage
Atom Splitter – 100 Damage and 90% Weakspot Damage
Hero's Sword (Energy Wave Weapon Mod) – 51 Damage and 90% Weakspot Damage (deals long-range damage whilst fighting close range)
Gas Giant – 74 Damage and 95% Weakspot Damage
Stonebreaker – 103 Damage and 95% Weakspot Damage
Iron Greatsword – 105 Damage and 95% Weakspot Damage
Royal Broadsword – 102 Damage and 95% Weakspot Damage
Spectral Blade (Whirlwind Weapon Mod) – 53 Damage and 105% Weakspot Damage (75 damage with Mod attached that can hit multiple enemies at once)
Godsplitter (Fracture Weapon Mod) – 38 Damage and 50% Weakspot Damage (great for stacaking weakspot damage with Mod)
Labyrinth Staff – 64 Damage and 95% Weakspot Damage
How to Unlock the Best Melee Weapons in Remnant 2?
Keep in mind that any melee weapon that must be crafted inside Ward 13 both requires its unique item, Lumenite Crystals and Scraps in order to successfully make it. Therefore, going around and hitting the steps below will not guarantee the making of the sword with McCabe in Ward 13. Because of this, make sure that you have enough Lumenite Crystals and Scrap in order to make the best of the melee weapons in Remnant 2.
| | | |
| --- | --- | --- |
| Weapon Name | Location | Unlocking Steps |
| Atom Smasher | Terminus Station | Ride the train until the last stop and activate the Fast Travel point. Follow the linear passage set in the area until you find a ladder to climb. The next path will take you to a purple colored room in which you need to find a platform that you can jump down from to obtain the Atom Smasher. |
| Atom Splitter | Vault of Formless | Find the mechanical arm which you can jump onto. Jump off to get to the upper platform. Follow the path to find the Atom Splitter. |
| Hero's Sword | | You must beat Remnant 2 on Nightmare Difficulty in order to purchase it from Brabus in Ward 13. |
| Gas Giant | N'erud | Find Tal'rotha and let her consume you. Defeat the Tal'rotha in the teleported realm to obtain the Acidic Jawbone. Go to Ward 13 and create the Gas Giant with McCabe. |
| Stonebreaker | Great Bole | Defeat the Corrupter but do not kill the Guardian. The Hollow Heart will drop which you can obtain and take to McCabe in Ward 13 for the Stonebreaker. |
| Iron Greatsword | Ward 13 | You can either purchase the Greatsword off Brabus in Ward 13 or get this as the default weapon for Challenger Archetype. |
| Royal Broadsword | Red Throne | Lose to the Empress inside Red Throne, Yaesha to get transported to the prison where the Royal Broadsword can be found. |
| Spectral Blade | Sentinel's Keep | Defeat Sha'Hala inside the Sentinel's Keep of N'erud to obtain the Eidolon Shard which then needs to be taken to McCabe in Ward 13 for the Spectral Blade. |
| Godsplitter | Malefic Palace | Defeat Faerin in Malefic Palace of Losomn. Pick up the Medled Hilt and give to McCabe in Ward 13 for the Gosplitter. |
| Labyrinth Staff | The Labyrinth | From the Shifting Portal, head left across the broken bridge to find the Bastion which you must defeat to obtain the Labyrinth Staff. |
---
That was Gamer Journalist's guide on the current best melee weapons to use in Remnant 2. For more on this video game be sure to check out our GJ section for Remnant 2 here. Thank you for reading this guide, we hope you enjoyed and found it useful.
About the author