8 Best Looking Gym Leaders in Pokémon Scarlet and Violet Ranked by Thirst
Stop, they're just too hot!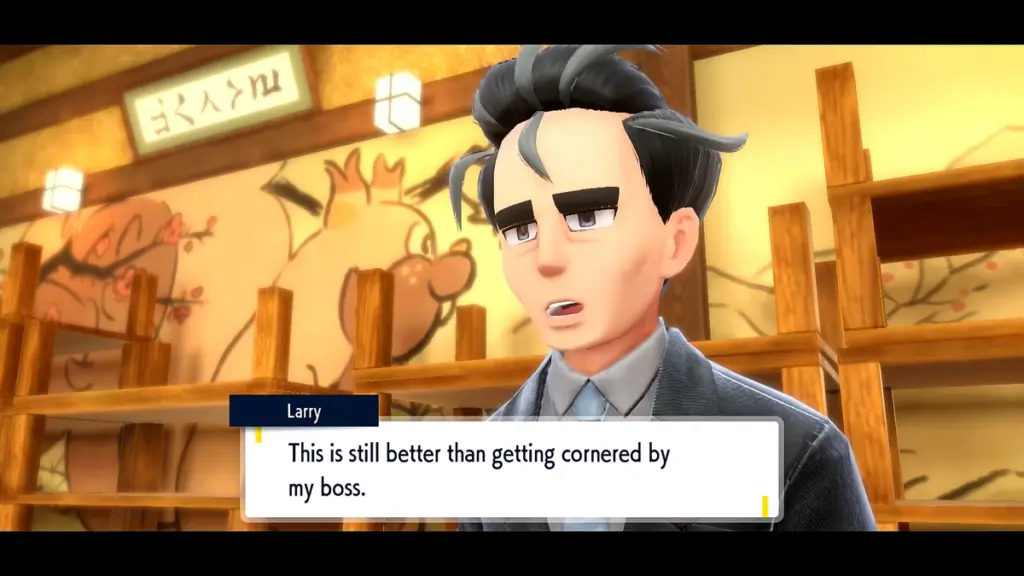 You knew this list was coming. You probably had an idea that something like this would exist. Pokemon has some interesting, charming characters thrown into the world. There are gym leaders who just exude coolness and others who are as cute as can be. In Pokemon Scarlet and Violet we had a great cast of gym leaders. We're wondering how they are going to rank on our criteria on what makes someone good looking? Personally, confidence is what makes someone beautiful. Let's determine, out of the 8 gym leaders, which one is the best looking in Pokemon Scarlet and Violet?
Gym Leaders Ranked Best Looking to Worst
This list is obviously biased and what you think is considered good looking, might not be for someone else. We compiled this list because we thought the outfits and personalities were creative and fun to witness. There were gym leaders who hated being a gym leader, others who'd rather hypnotize viewers into watching her live streams, and leaders who forgot their wallets and caused us to go find him for a gym test. Everyone on this list are winners because they excel over the Pokemon type they are using in their battles. Again, this is personal, so let's get on with it. Who are the best looking gym leaders in Pokemon Scarlet and Violet?
Rank 8: Ryme; Montenevera Gym
We're sure at one point in her life she was definitely a looker. Her bold eyeshadow, killer personality, and sick rapping skills definitely makes her a star. People love her and when it's her turn to bust a move on that stage she's killing it. Ryme is the sister of your favorite math teacher from the academy and she specializes in ghost type Pokemon. Unfortunately she just appears, in our opinion, to be a has been. She probably was a hit back in the day. Now, she's making music up in the mountains away from civilization. If she's happy about that then we're happy about it. She just doesn't rank high up on our list.
Rank 7: Larry; Medali Gym
Man, Larry is such a downer. After you finally figure out what the secret menu item is at the restaurant you're introduced to this stick in the mud. Larry is a typical businessman who really is under paid for what he's doing. Is being a gym leader not paying as much? We love his business attire and maybe at some point in his life he had potential. He just is sucking the fun out of battling and it feels like he'd rather be eating than doing anything else. Give this guy a vacation as soon as possible and maybe he'll start to look better after a good nights rest.
Rank 6: Kofu; Cascarrafa Gym
Excuse us, daddy? Sorry, sorry. Daddy? Alright, I'll stop. Kofu is a lovable gym leader who has a real passion for food. Unlike Larry, who enjoys eating but lacks personality, Kofu exudes it. He looks like he'd give the best bear hugs. You know that man is strong. Check out his physique. Not only does he look good for his age but he's such a sweet heart. It would be nice to go to auctions with him, take walks on the beach, and talk about Pokemon. He's not at the top of our list but he will always hold a special place in our hearts.
Rank 5: Brassius; Cascarrafa Gym
The hold that this man has on us. He's a tortured artist with such a sad backstory. If you've taken the classes at the academy you will learn that he became deathly ill as he struggled to become a well-known artist. The hardships this man has faced made us so concerned but proud of this man for pushing through and making it. Brassius has curly hair falling over his eyes and carries around a whip. A WHIP. Do whatever you want with that information. He is ranked as number 5 on our list because the next set of people are just…better?
Rank 4: Katy; Cortonodo Gym
Katy is cute but she's not like the best? If that makes sense. We love her, don't get us wrong. Katy is a sweetheart. She's high on this list for a reason. She is a baker at Cortonodo Gym and is wearing the cutest outfit. Honestly what turns us away from her would have to be the giant hat. We're just not feeling it. She's not the worst, she's not the best. She's somewhere in the middle. Just like a delicious pastry with sweet cream filling on the inside. Katy is worth the acknowledgement.
Rank 3: Iono; Levincia Gym
For some reason people are shipping Iono with Rika? They're also shipping Iono with Grusha? Whoever you ship Iono with, that only means, you love her enough to create ships. If she wasn't a fun character to swoon over you wouldn't give her a thought. Iono has this shift in personalities when she realizes she's manipulating streamers. They're small moments but when you notice them you can't unsee that she's devious. What makes Iono so adorable would have to be her mesmerizing purple eyes, bubble gum pastel hair color, and her outfit. We're obsessed with her looks and we can't wait to see the upcoming cosplays.
Rank 2: Tulip; Alfornada Gym
Tulip is so beautiful. She knows she's beautiful. The way this woman is introduced, wow. Just wow. She comes walking onto the battle field in white heels on the phone. Not only is this woman incredibly gorgeous she's very strong. She was probably the hardest gym leader we were up against in Pokemon Scarlet and Violet. Tulip is a make-up artist who has no problem going all out on the battle field. Tulip has these siren eyes that tempt you into staring into her soul. Did we mention her dress has butterfly wings and flutter with every movement? We need to sit down. She's too much. The only reason Tulip is not first on this list is because we felt so much rage every time we'd lost against her.
Rank 1: Grusha; Glaseado Gym
Grusha is the supreme one in this article. He can do no wrong. We are a sucker for piercing blue eyes and when we saw Grusha approach us our heart stopped. Not only is Grusha a looker but he is also a professional snowboarder. That means this guy is fit for days. Grusha tries not to have a smug attitude and he comes off cold at first, but that's because you need to warm his heart first, and then he'll start to open up. Grusha has fans; people are drawing pictures of him, cosplaying, and creating declarations of love. He is at the top of our list…but before we end this article you should know…the best looking person in Pokemon Scarlet and Violet goes to someone else… None other than…
Best Looking Character in Pokemon Scarlet and Violet
All praise Rika! The best looking character in Pokemon Scarlet and Violet! When Rika first appeared on our screen we had to put our console down. When we found out that Rika was a woman, my God. Pokemon Scarlet and Violet has made it clear that we are throwing gender norms out the window. Grusha and Rika both share androgynous appearances and they just look so good. Rika is higher than everyone on this list because she's part of the elite four. That means she's better in skills. That means she's a God. You can't change our mind. Rika is the best girl.
Did you enjoy that? Do you need to cool off after learning who the best looking gym leaders are in Pokemon Scarlet and Violet? Take your time to grab a drink and when you're ready check out some of our Pokémon Scarlet and Violet content! We're covering everything about Pokemon Scarlet and Violet.
Related: Best Team Builds against Pokémon Gym Leaders Scarlet and Violet