Best Farming Cozy Games Announced at Nintendo Direct
So many farming games announced!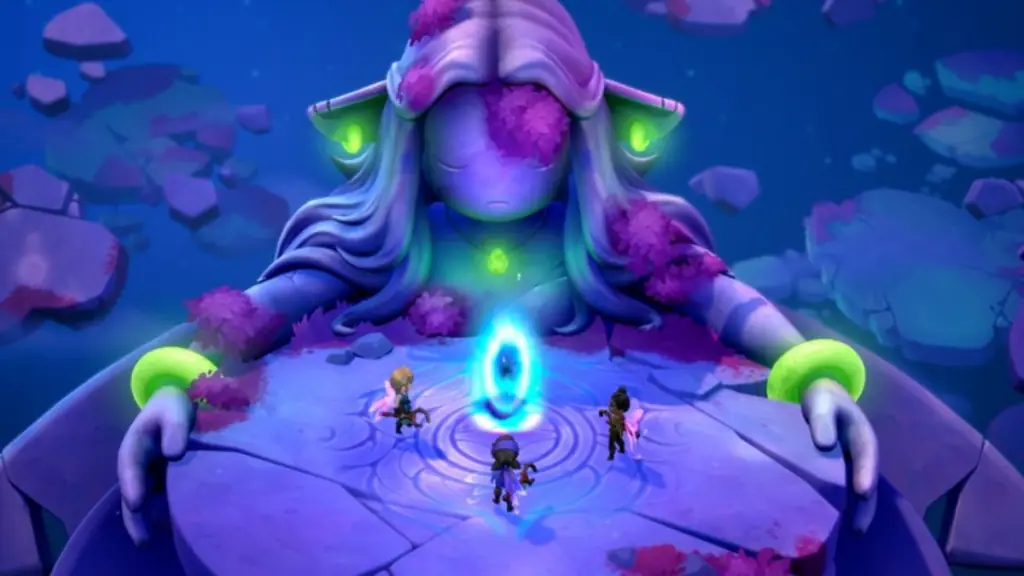 Farming addicts out there, Nintendo has finally announced what we will be seeing, coming to Switch SOON! We have had a lot of fun playing Animal Crossing and fixing up our islands over a million times. We just recently started playing Disney Dreamlight Valley to help fuel our love for farming and gathering games. Now, Nintendo has announced some pretty cool titles that are focused on farming. Cozy games are here to stay and they're just getting better over time. Here are some of the best farming cozy games that has been announced during the Nintendo Direct.
Best Farming Cozy Games from Nintendo Direct
Bust out your tissues and prepare for a lot of feels. Nintendo has done it again by introducing some incredible games. The company has figured out we're a sucker for nostalgic titles and when fans found out we'd be getting a popular Harvest Moon title they freaked out. Age progression? Romance? The ability to have children? All the many reasons to get Story of Seasons: A Wonderful Life. If you see any titles on here you're keeping on eye on, don't worry, they'll be talked about in due time. Here are the best farming cozy games from Nintendo Direct.
Story of Seasons: A Wonderful Life
It's been nearly 20 years since Story of Seasons: A Wonderful Life graced its presence on console. Can you believe it? 20 years? That's insane. The remake will feature the ability to take care of a farm, find love by interacting with villagers, and watch as your little character starts to age over time. This popular game is releasing summer of 2023 on Nintendo Switch and we're hoping it doesn't disappoint. You can play with cows, create a farming empire, and make friends with some of the villagers roaming around. This is at the top of our list because it's a game we've been wanting to play for a long, long time. Can summer come sooner?
Harvestella
Final Fantasy meets farming? The first time we saw the trailer for Harvestella we were pumped and ready to play it. The stunning visuals, the combat system, and the cozy elements we all want in a farming game are there. As with any farming game you have the opportunity to tend to your farm by growing crops, interacting with town folk, and overcoming vicious threats. The last one, maybe not so much, but this is where Harvestella differs from other farming titles. It includes action and was created by Square Enix themselves so you know the action will remind you of Final Fantasy. Take our money now! The game is now available as a demo for Nintendo Switch and you can pre-order it today. It will be fully released on November 4th, 2022.
Fae Farm
This one is pretty niche as it involves fairies. If you're not a fan of fairies…why not? They're fairies. This farming RPG cozy game focuses on fairy life where you can discover hidden secrets in your realm. You can farm, hang out with friends, and discover what it means to be a fairy having magical powers. The best part about this game? You can play with friends online and they can join you on your journey. At least 1-4 players can interact together as you explore the vast world around you. The island of Azoria is breathtaking and we can't wait to see what other secrets we can discover. This game will release in Spring 2023 on Nintendo Switch.
Rune Factory 3 Special
Would you rather have a cow as a pet or a cute little monster? Easy question with an easier answer. We want the monster. We want humans and monsters to be able to live in harmony. This RPG action game will require you to tend to crops, talk to locals, and turn into a monster to help shape how you interact with certain people. We're looking forward to seeing all of the screenshots of people transforming into different monsters. The game is set to release Spring of 2023 on Nintendo Switch so we have some time to think about why we would ever want to transform into a monster.
Those are our favorite farming cozy games that were introduced during the Nintendo Direct. Can't wait that long? Try playing Disney Dreamlight Valley for now if you're looking for a new farming simulation game to play. For more guides and news follow Gamer Journalist. We update you on upcoming gaming titles, provide tips & tricks, and teach you how to use codes in games.
Related: A Disney and Pixar Racing Game Was Announced During Nintendo Direct