Best Alliance Daggers in Classic WoW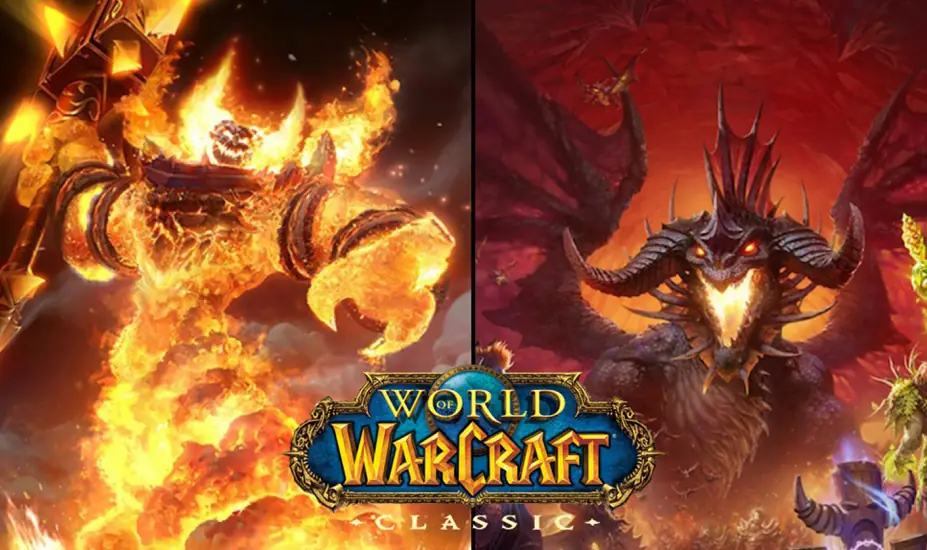 Whether you're busy leveling or raiding end game content, this list of Alliance daggers will come in handy if you play a rogue or caster. There are many different daggers in Classic World of Warcraft that can be attained from questing and random world drops. This list contains all of the daggers from the Alliance side, sorted from worst to best.
Keep in mind that new daggers will continue being added as the new phases are released. The list below contains daggers up to Phase 3, so at the time of writing this you cannot get your hands on the PvP daggers or any drops from Blackwing Lair. You can, however, get your hands on the high-end daggers from Molten Core to carry you through to the end game.
Alliance Daggers Spreadsheet
| | | | | |
| --- | --- | --- | --- | --- |
| Dagger Name | Level | DPS | From | Link |
| Stiletto | 3 | 3.3 | Vendor | http://classicdb.ch/?item=2494 |
| Anvilmar Knife | 4 (1) | 1.9 | Quest | http://classicdb.ch/?item=2195 |
| Militia Dagger | 4 (2) | 2 | Quest | http://classicdb.ch/?item=2224 |
| Thistlewood Dagger | 4 (3) | 2.1 | Quest | http://classicdb.ch/?item=5392 |
| Copper Dagger | 6 | 5 | Blacksmithing | http://classicdb.ch/?item=7166 |
| Camping Knife | 6-8 (3-7) | 3.2 | Quest | http://classicdb.ch/?item=10547 |
| Pruning Knife | 7-9 (4-6) | 4.1 | Quest | http://classicdb.ch/?item=5605 |
| Long Bayonet | 10 (8) | 4.4 | Quest | http://classicdb.ch/?item=4840 |
| Craftsman's Dagger | 10-11 (9) | 6.8 | Quest | http://classicdb.ch/?item=2218 |
| Blade of Cunning | 10 (10) | 6.8 | Class Quest | http://classicdb.ch/?item=7298 |
| Jambiya | 11 | 7.1 | Vendor | http://classicdb.ch/?item=2207 |
| Curvewood Dagger | 14 (12) | 7 | Quest | http://classicdb.ch/?item=15396 |
| Poniard | 14 | 8.5 | Vendor | http://classicdb.ch/?item=2208 |
| Big Bronze Knife | 15 | 10 | Blacksmithing | http://classicdb.ch/?spell=3491 |
| Scrimshaw Dagger | 15-17 (10-15) | 8.9 | Dungeon Quest | http://classicdb.ch/?item=2089 |
| Pearl-handled Dagger | 18 | 11.5 | Blacksmithing | http://classicdb.ch/?item=5540 |
| Thornblade | 18-20 (16-18) | 10 | Quest | http://classicdb.ch/?item=2908 |
| Kris | 19 | 10.9 | Vendor | http://classicdb.ch/?item=2208 |
| Deadly Bronze Poniard | 20 | 12.8 | Blacksmithing | http://classicdb.ch/?item=3490 |
| Relic Blade | 20-24 (16-17) | 10 | Quest | http://classicdb.ch/?item=5627 |
| Tail Spike | 21 (17) | 11.1 | Dungeon Drop | http://classicdb.ch/?item=6448 |
| Talon of Vultros | 26 (21) | 16.8 | Rare Mob Drop | http://classicdb.ch/?item=4454 |
| Blackvenom Blade | 26 (21) | 18.9 | Rare Mob Drop | http://classicdb.ch/?item=4446 |
| Prison Shank | 26 (21) | 16.7 | Rare Mob Drop | http://classicdb.ch/?item=2941 |
| Bite of Serra'kis | 26 (23) | 17.7 | Dungeon Drop | http://classicdb.ch/?item=2941 |
| Meteor Shard | 26 (24) | 18.3 | Dungeon Drop | http://classicdb.ch/?item=6220 |
| Broad Bladed Knife | 27 | 16.8 | Vendor | http://classicdb.ch/?item=12247 |
| Daring Dirk | 29 | 17.5 | Vendor | http://classicdb.ch/?item=12248 |
| Glinting Steel Dagger | 31 | 18.7 | Blacksmithing | http://classicdb.ch/?item=12259 |
| Toxic Revenger | 30 (27) | 20.5 | Dungeon Drop | http://classicdb.ch/?item=9453 |
| Swinetusk Shank | 33 (30) | 23 | Dungeon Drop | http://classicdb.ch/?item=6691 |
| Howling Blade | 36 (31) | 23.9 | Rare Mob Drop | http://classicdb.ch/?item=2941 |
| Hypnotic Blade | 37 (34) | 26.8 | Dungeon Drop | http://classicdb.ch/?item=7714 |
| Rondel | 39 | 24.1 | Vendor | http://classicdb.ch/?item=2534 |
| Black Menace | 39-40 (34) | 29.7 | Dungeon Quest | http://classicdb.ch/?item=6831 |
| Coldrage Dagger | 41 (39) | 29.7 | Dungeon Drop | http://classicdb.ch/?item=10761 |
| Ceremonial Elven Blade | 43-46 (40-42) | 26.7 | Quest | http://classicdb.ch/?item=11856 |
| Gahz'rilla Fang | 46 (42) | 28.1 | Dungeon Drop | http://classicdb.ch/?item=9467 |
| Ebon Shiv | 46 | 30.3 | Blacksmithing | http://classicdb.ch/?item=7947 |
| Satyr's Lash | 47 (45) | 33.2 | Dungeon Drop | http://classicdb.ch/?item=17752 |
| Lifeforce Dirk | 44-53 (40-44) | 35.9 | Dungeon Quest | http://classicdb.ch/?item=10750 |
| Dire Nail | 55 (51) | 36.7 | Dungeon Drop | http://classicdb.ch/?item=10828 |
| Hunt Tracker Blade | 57 (55) | 33.7 | Quest | http://classicdb.ch/?item=15706 |
| Skilled Fighting Blade | 54-58 (48-53) | 35.7 | Dungeon Quest | http://classicdb.ch/?item=12062 |
| Charstone Dirk | 51 (49) | 35.9 | Dungeon Drop | http://classicdb.ch/?item=17710 |
| Hookfang Shanker | 52 (49) | 35.7 | Dungeon Drop | http://classicdb.ch/?item=11635 |
| Barman Shanker | 55 (50) | 36.5 | Dungeon Drop | http://classicdb.ch/?item=12791 |
| Keris of Zul'Serak | 59 (55) | 39.4 | Dungeon Drop | http://classicdb.ch/?item=12582 |
| Frightalon | 60 (56) | 40 | Dungeon Quest Mob | http://classicdb.ch/?item=14024 |
| Darrowspike | 60 (56-59) | 41.3 | Dungeon Quest | http://classicdb.ch/?item=13984 |
| Fang of the Crystal Spider | 60 (56) | 40.3 | Rare Mob Drop | http://classicdb.ch/?item=13218 |
| Specter's Blade | 60 (57) | 40.8 | Dungeon Quest Mob | http://classicdb.ch/?item=18758 |
| Bonescraper | 60 (57) | 40.7 | Dungeon Drop | http://classicdb.ch/?item=13368 |
| Heartseeker | 58 | 41.5 | Blacksmithing | https://classicdb.ch/?item=12783 |
| Felstriker | 60 (58) | 45.6 | Raid Drop | http://classicdb.ch/?item=12590 |
| Gutgore Ripper | 60 | 50.6 | Raid Drop | http://classicdb.ch/?item=17071 |
| Core Hound Tooth | 60 | 51.3 | Raid Drop | http://classicdb.ch/?item=18805 |
| Perdition's Blade | 60 | 58.3 | Raid Drop | http://classicdb.ch/?item=18816 |
| Distracting Dagger | 60 (57) | 40.8 | Dungeon Drop | https://classicdb.ch/?item=18392 |
| Grand Marshal's Dirk | 60 | 59.5 | PvP Reward | https://classicdb.ch/?item=18838 |
| Sentinel's Blade | 60 (58) | 41.5 | PvP Reward | https://classicdb.ch/?item=19546 |
| Glacial Blade | 60 | 42.5 | PvP Reward | https://classicdb.ch/?item=19099 |
| The Lobotomizer | 60 | 47.2 | PvP Reward | https://classicdb.ch/?item=19324 |
| Dragonfang Blade | 60 | 55.3 | Raid Drop | https://classicdb.ch/?item=19346 |