Bank Tycoon 2 Codes (December 2021)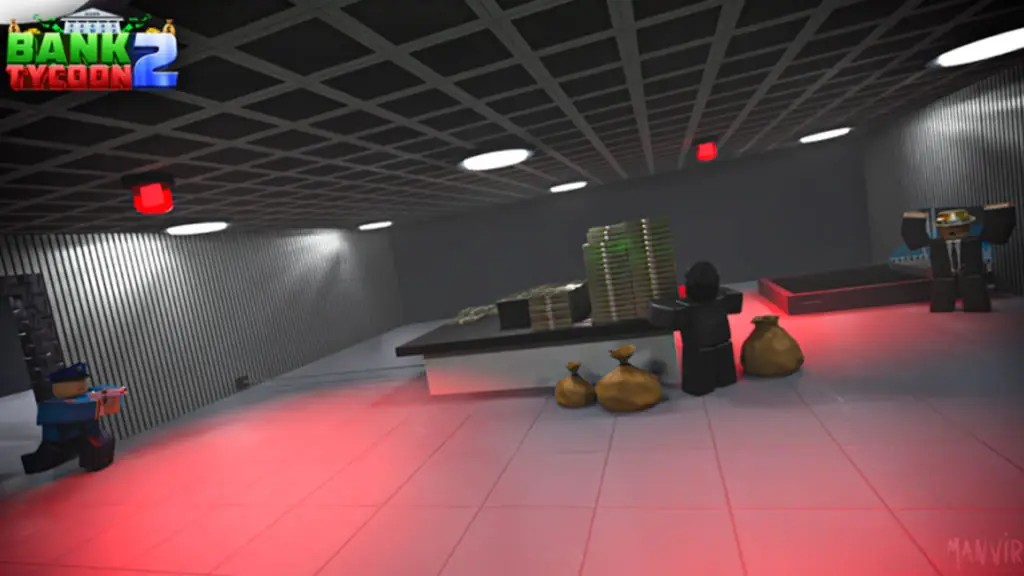 Use our Bank Tycoon 2 codes list for the best exclusive in-game rewards. Bank Tycoon 2 is an experience developed by Holblox Studios for the Roblox platform. In this game, players can choose between a criminal, a worker, or the authorities. As a banker, you'll try to accumulate as much wealth as you can while maintaining a secure work environment. Robbers try to pull off heights to get away with millions, and police officers must maintain the peace.
Our Bank Tycoon codes list contains the most up-to-date codes out there. You can use these to redeem for free in-game cash and other exclusive rewards. Bookmark this page and check back daily for new announcements, updates, and codes!
All Bank Tycoon 2 codes:
VERSION3 – Redeem code for free in-game Cash
FAQ
How to redeem codes for Bank Tycoon 2 on Roblox?
To redeem codes in Bank Tycoon 2, look for the "Enter Code" box on the far right side of the screen. Click on it, type your code there, and then press enter to claim your in-game reward. Make sure you have no extra spaces or misspelled words in the code.
Where to get more codes for Bank Tycoon 2?
To get more codes for Bank Tycoon 2, you can join the official Bank Tycoon 2 Community Discord Server and the Holblox Studios group. The developers post new announcements, updates, and brand new codes there. You can also bookmark this page and check back daily for the latest codes for exclusive items.
Bank Tycoon 2 Game Description
✔️ Premium Benefits

🤑 Choose your team!

💰 – Play as a Banker and accumulate as much wealth as possible! Upgrade your security to protect against Robbers!

🔫 – Play as a Robber and pull off daring heists for millions! Become feared throughout the City!

👮 – Play as a Police Officer to maintain peace in the City, making sure Robbers have a difficult time stealing what is not theirs!

⭐ Join our group to see codes for in game items, such as cash!

👍 New codes at 15k Likes!

⚠️ Update!

– Criminal tagging, robbing, & police system rework

– In-game location robbers can rob

– New robber tools

Available on multiple devices! (PC/Mobile/Tablet)

👍If you enjoy the game press the like button!

⭐Don't forget to favorite!

📲 Join the Holblox Studios group for special in game rewards!
Explore other experiences on our Roblox game codes page to find your favorites. Check out our Roblox promo codes page for new outfits and other freebies for your in-game avatar.