Assassin's Creed Valhalla: How to Fix Error CE-34878-0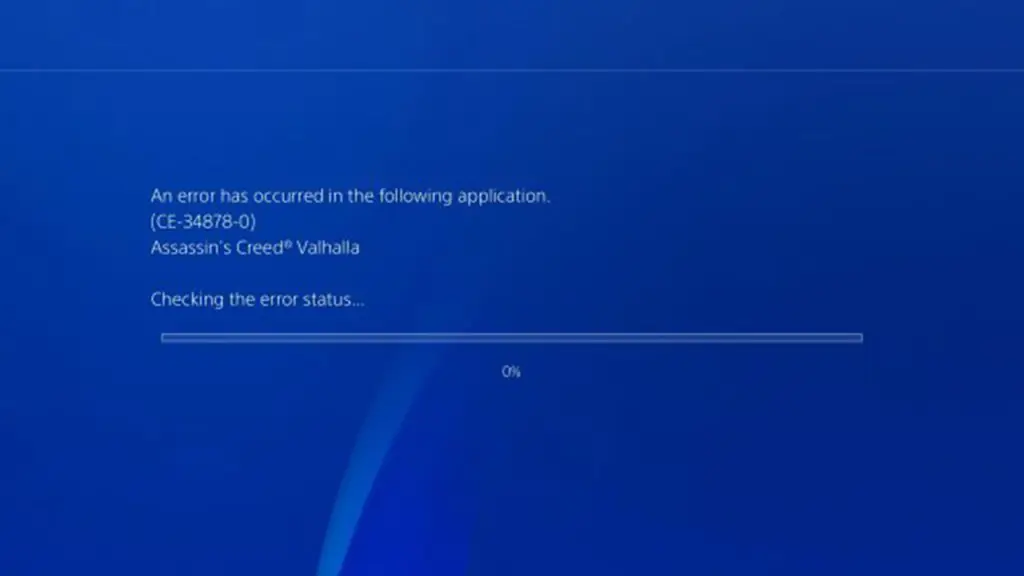 Assassin's Creed Valhalla players are back at it again, enjoying the game's new Ostara festival. We've seen lots of reports of players experiencing errors when trying to load into the event. It can be frustrating when you're looking to try out the new content, but we have a solution for you. Here's how to fix Error CE-34878-0 in Assassin's Creed Valhalla.
Players seeing this error will get the following message: An error has occurred in the following application. (CE-34878-0) Assassin's Creed Valhalla. Checking the error status…
Assassin's Creed Valhalla: How to Fix Error CE-34878-0
Upon launching Assassin's Creed Valhalla, you might see the dreaded CE-34878-0 error. Luckily, there's an easy fix: restart your game. All of the reports seem to come from PlayStation users, meaning it is a platform-specific issue. The error is actually not even specific to AC Valhalla, and more of a general crash error present on PlayStation 4.
All you need to do is restart your game and try loading into AC Valhalla again. If the error persists, you can try restarting your console entirely. After restarting the game and console, if you still get the error, there's a good chance you might have to install the latest system software and game updates. You may also need to install the original HDD again. If all else fails, contact PlayStation support.
When you finally make it into the game, you can enjoy everything the Osara festival has to offer. Much like the last event, there are various challenges you can take part in, including an Egg Hunt like you would during Easter.
Another word of caution; some players see a message displayed saying the event ends in two days. As you might imagine, this is entirely false and caused by an error. The event runs for a few weeks into April, so you have plenty of time to explore the new content and complete the egg hunt.