Assassin's Creed Valhalla: A Cruel Destiny Wealth Locations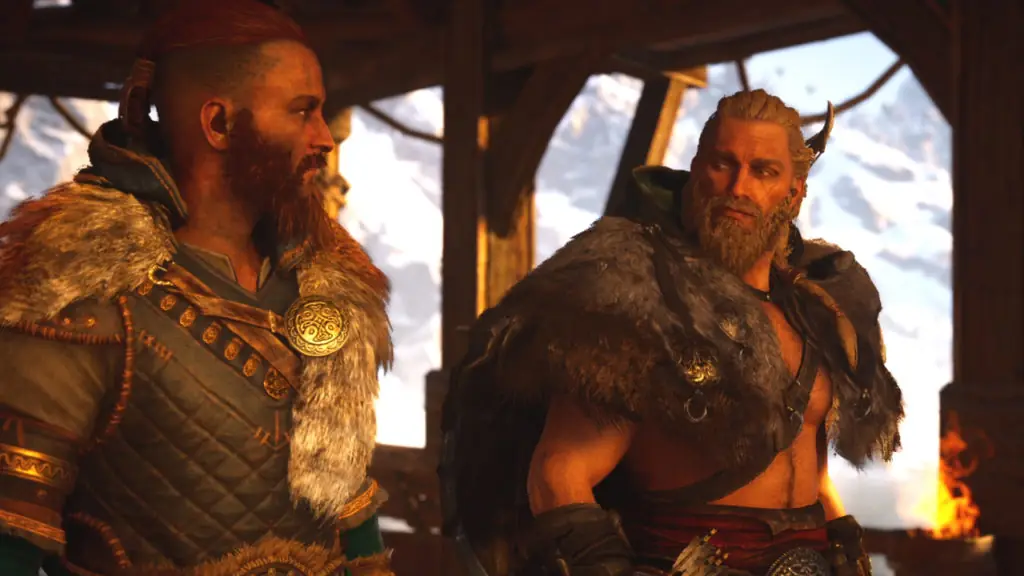 One of the early story quests in Assassin's Creed Valhalla is called A Cruel Destiny. Sigurd and Eivor, along with King Harold's nephew and his troops, must assault the fortress in Rygjafylke to finish off Gorm. There are three Wealth locations, a couple of which are challenging to locate. Here are the Wealth locations in A Cruel Destiny in Assassin's Creed Valhalla.
Assassin's Creed Valhalla: A Cruel Destiny Wealth Locations
You can find three chests containing some materials and a weapon during A Cruel Destiny in AC Valhalla. The first two can be easy to miss, so we'll show you exactly where they are and how to get them.
After climbing the wall, you can open up the gate and then head towards the area's southern side. Look for the triangular-shaped building with the gold Wealth marker on it. You will notice there's no easy access point. Head to the backside of the building and shoot out the wooden window with your bow. There's plenty of arrows lying around if you're out of ammo. Climb up the wall and hop through the window. Inside, you'll find a treasure chest containing a Carbon Ingot.
Next, head to the northern side of the area, which is to the left of the gates you opened. You should see a lift that you can interact with, and there is a small opening in the rocks to the right of it. There are some spears and a wooden shield marking the entrance. Make your way through the cave, and inside you'll find a chest containing 13 Iron Ore and 16 Leather.
The next chest is straightforward to find. Make your way through the second gate. Follow the wooden path into the triangular building on the left. You should find a chest inside containing an Iron Star Flail.