Anime Tappers codes – Yen and boosts (October 2023)
Use our list of the latest Anime Tappers codes to earn free taps, yen and pets!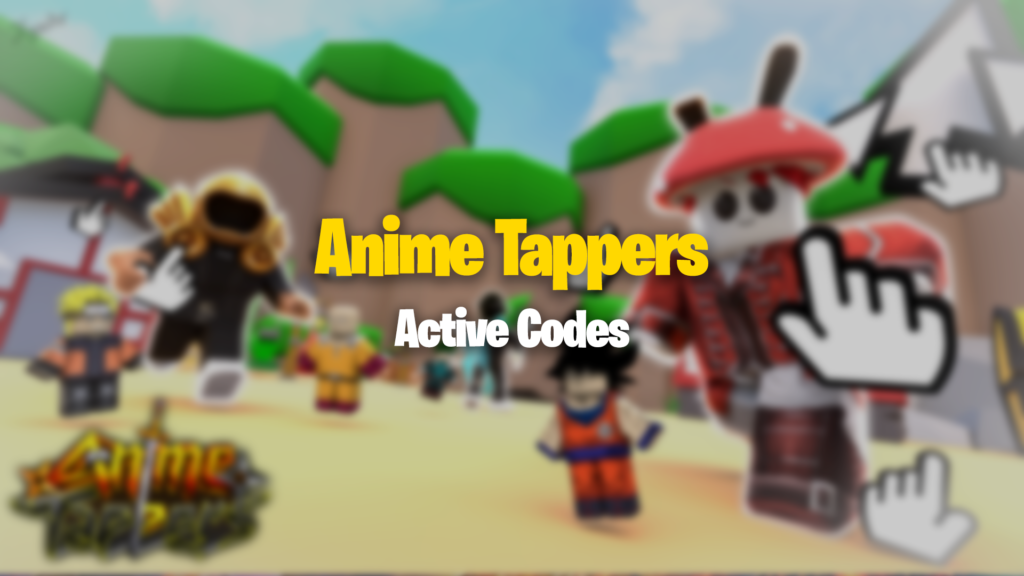 Brought to use by UFO Developments, Anime Tappers is a new idle clicker style experience in Roblox. Click to gain in-game taps, earn new pets, fight epic bosses, and explore new worlds. But you don't have to do all the clicking yourself. We have collected a list of codes that will give you free taps, yen, and pets.
Using Anime Tappers codes is a free and easy way to earn yen, taps, and even free pets. We update our list with new codes as soon as they get released but codes can expire at any moment so use them now before they're gone. Be sure to bookmark this page and check back often for new codes.
All Anime Tappers codes list
X3TAPANESE – x3 Taps for 10 Minutes
ULTRADUCKY – 5 Minute Ultra Luck
DUNGEONS – 500 Taps and 60 Yen
LUCKYDUCKY – 5 Minute Super Luck
YEN – 40 Yen
YUMMYYEN – 65 Yen
UPDATE6 – 150 Taps and 15 Yen
SAO – 580 Taps and 15 Yen
LUCK – 10 Minute Super Luck
UPDATE – x3 Yen for 10 Minutes
RAGE – Purps Pet
AOGIRITREE – 450 Taps and 115 Yen

JUZO – Spooky Juzo Pet
GHOST – Ghost Cursor
HALLOWEEN – 575 Taps and 65 Yen
FULLMETAL – 575 Taps and 65 Yen
NOFEAR – Adult Gon Pet
BRAWL – Rock Lee Pet
ONEPIECE – 800 Taps and 40 Yen
TITAN – 1000 Taps and 64 Yen
SLEEPY – Pet Zenitu Sleepy
SAIYAN – 250 Yen
POWER UP – 900 Taps
FEAR – Pet Gone

TOADBOI – ToadBoi Pet
RELEASE – 1000 Taps
How to redeem codes for Anime Tappers
To redeem codes for Anime Tappers, launch the game in Roblox and tap on the in-game Twitter button on the left side of the screen. Enter any working code into the code box, and then click on CLAIM to get your in-game reward. Make sure to enter codes exactly as shown above with no extra spaces if you type them in. Alternatively, you can copy and paste the codes from our list.
How to get more codes for Anime Tappers
To get more codes for Anime Tappers, you can follow the game developers on Twitter and join the community Discord server. The developer will post new codes to both of those locations. You can also bookmark this page and follow us for the latest codes. We update our list as soon as new ones become available.
⚡️Welcome to Anime Tappers⚡️
🕺Click to gain taps!🕺
👊Get rebirths, pets, and much more!👊
🐶Evolve your pets so they can become better!🐶
💥 FIGHT BOSSES! 💥
🪐EXPLORE THE WORLDS for stronger BOSSES!🪐
About the author