Animal Crossing: New Horizons Island Tunes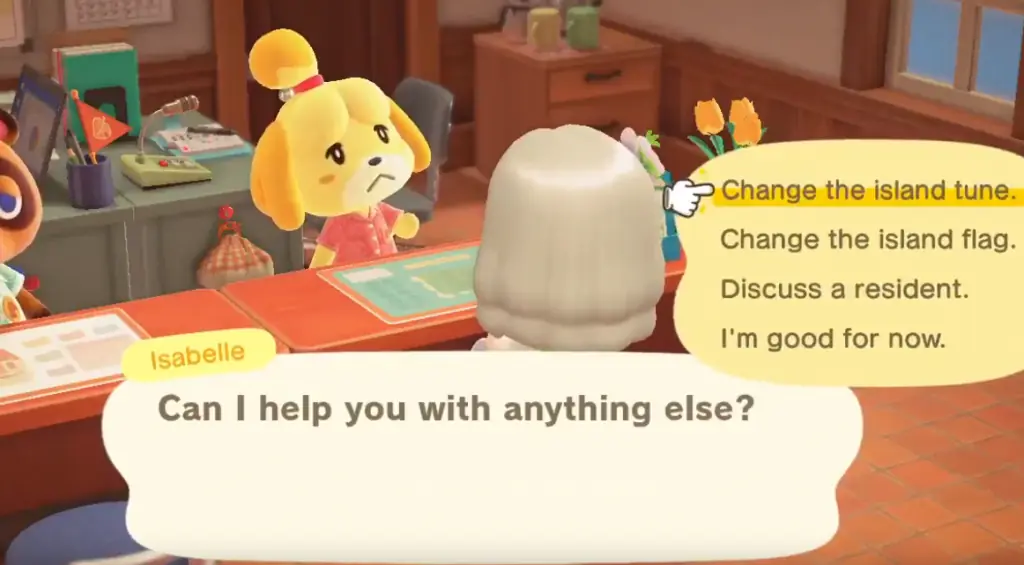 Changing your Island Tune is a great way to customize your island and give it a vibe of your own. We compiled some great Animal Crossing: New Horizons island tunes (town tunes) for you to choose from. To change your tune, you can head over to Isabelle and choose the "change the island tune" options.
After speaking with Isabelle, she will bring up a place where you can edit your island tune or town tune. Below you can find a list of some of the most popular songs that have been created for Animal Crossing: New Horizons.
Marvel The Avengers Theme
Careless Whisper George Michael
Cuphead Floral Fury
Disney Frozen Do You Want to Build a Snowman?
Doctor Who Theme
Dragon Ball Kai Dragon Soul Opening
Fire Emblem Theme
Gorillaz Feel Good Inc.
Halloween Theme Michael Myers
Kirby Green Greens
Animal Crossing Bubblegum K.K.
Zelda Link's Awakening Mabe Village
Wii Mii Channel Theme
Naruto Opening 4 Fighting Dreamers
Animal Crossing New Horizons
No Woman No Cry Bob Marley
Blizzard Overwatch Victory Theme
Pokémon Red & Blue Center Theme
Pokémon Red & Blue Level Up
Game of Thrones Rains of Castemere
The White Stripes – Seven Nation Army
Super Mario 64 Select Screen
Super Smash Bros. Melee Theme
Shrek All Star Smash Mouth
Star Wars Theme
Stranger Things Theme
Super Mario Bros. Theme
Ghibli My Neighbour Totoro Ending Theme
Yoshi's Story Title Theme
The Legend of Zelda Ocarina of Time Lost Woods