How to get Brewster on Your Island in Animal Crossing: New Horizons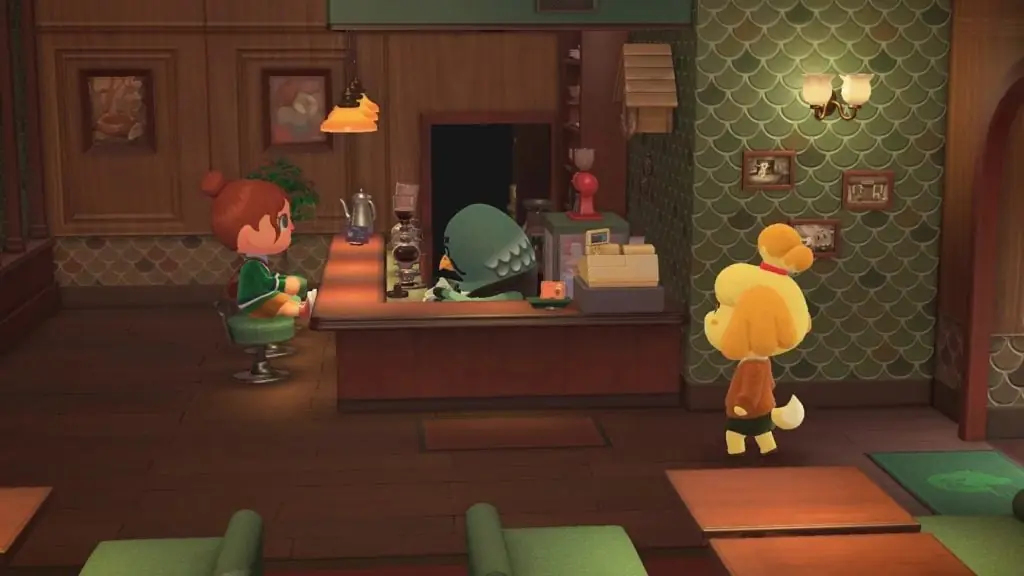 Out of all of Animal Crossing's recurring villagers, Brewster is definitely one of the most beloved. Anyone who's played enough video games knows that one of the coolest kinds of dudes out there is a stoic, smartly-dressed barista managing a cozy coffee shop, and that fits Brewster to a tee. Many were disappointed by his absence from New Horizons, but thanks to the game's new update, you can finally get the proper amount of pigeons and coffee in your life. Here's how to get Brewster on your island in Animal Crossing: New Horizons.
Brewster's cafe, The Roost, has been added to the game as part of the 2.0 update, which just rolled out last night (a good two days early!). The Roost will appear on the second floor of the Museum, right next to the entrance to the art gallery, with Brewster inside ready to serve you some quality coffee. However, if you've only just got the game, or left it be for a while, you may not have all of the prerequisites to make The Roost open.
How to get Brewster on Your Island in Animal Crossing: New Horizons
Here's how to get Brewster on your island in Animal Crossing: New Horizons:
Raise your Island Rating to 3 stars
Open the art gallery
Donate at least one of every kind of item to the museum
Find Brewster on Kapp'n's island tours
Wait several days until the Museum reopens
Firstly, your Island's rating has to be at least 3 stars. If you've already completed the main goal of the game and got KK Slider to perform, you should be good in that department, but otherwise, you can raise your Island's rating by getting rid of weeds, planting flowers, maxing out the number of villagers on your Island, and setting up decorations and installations. Basically, just make the Island prettier.
Secondly, the Museum needs to have its art gallery opened. To do this, you need to get Redd to come to your island so you can buy some artwork off of him to donate to Blathers. To do that, you need to have donated at least 60 different items to Blathers.
Finally, you'll need to have donated at least one of every type of item to all of the Museum's wings. That means one bug, one fish, one fossil, and one piece of art. Luckily, you'll probably be long past that by the time you get Redd to show up.
Once all the prerequisites have been filled, exit the Museum and come back in to trigger a chat with Blathers. He'll ask you to go find Brewster, as Blathers wants to open a cafe in the Museum. He'll tell you to consult Kapp'n (who has also been added to the game as of version 2.0), as Brewster is fond of Gyroids.
Go find Kapp'n on the coast and cough up 1,000 Nook Miles for an Island Tour. You should be able to find Brewster meandering about on the island Kapp'n takes you to, so make sure to tell him about Blathers' idea before you leave.
Once you return home, let Blathers know you spoke to Brewster. He'll tell you that the Museum will need to close for a few days to install the cafe, and to come back the day after tomorrow. Wait two days (or time travel), and there will be an opening ceremony for The Roost. Once it's done, take a jaunt up the stairs of the Museum for a hot cuppa and some pleasant conversation.