All Songs in Trombone Champ: Full Song List
This Might Be The Greatest Game of All Time.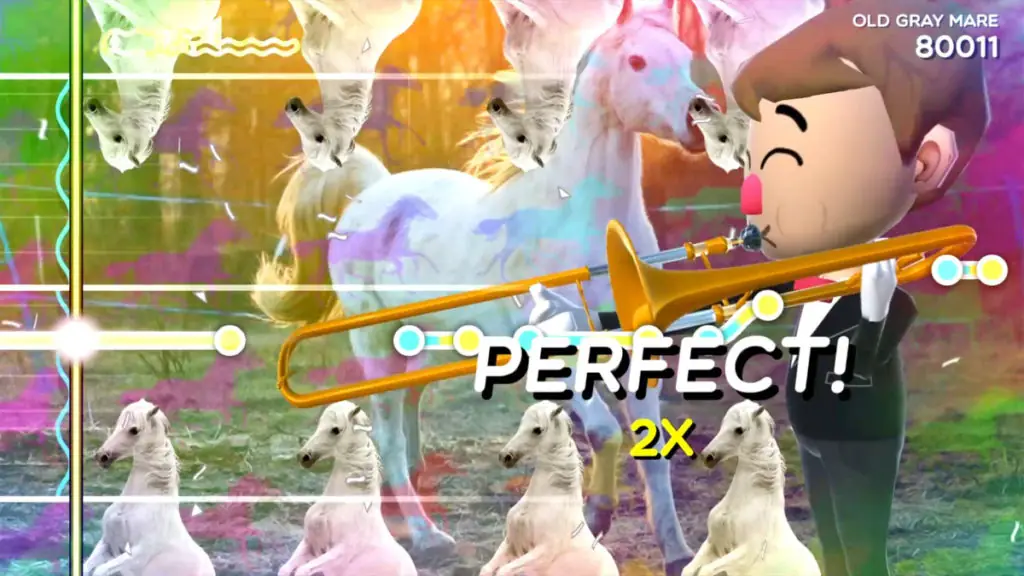 Every so often, a game comes along to change the way we look at games. In this specific case, we've got Trombone Champ, a rhythm game where you play a ton of royalty free melodies … with a trombone. It's an incredibly simple but entertaining time, but what's a rhythm game without fun songs to play? Here's the full list of songs that can be played at present in Trombone Champ.
All Playable Songs in Trombone Champ
"Also Sprach Zarathustra" by Richard Strauss
"Auld Lang Syne (CHAMP MIX)" by Robert Burns
"Baboons!" by Holy Wow (Original Track)
"Beethoven's Fifth Symphony" by Ludwig Von Beethoven
"The Blue Danube Waltz" by Johann Strauss II
"Dance of the Sugar Plum Fairy" by Pyotr Ilyich Tchaikovsky
"Eine Kleine (CHAMP MIX)" by Wolfgang Amadeus Mozart
"Eine Kleine Nachtmuzik (Trap Mix)" by Wolfgang Amadeus Mozart
"The Entertainer" by Scott Joplin
"Entry of the Gladiators" by Julius Fucik
"God Save the King" by Unknown
"Hava Nagila" by Abraham Zevi Idelsohn
"Long-Tail Limbo" by Max Tundra
"O Canada" by Calixa Lavallée
"Rosamunde (Beer Barrel Polka)" by Jaromir Vejvoda
"Skip To My Lou" by Unknown
"The Star-Spangled Banner" by Smith & Key
"Stars and Stripes Forever" by John Philip Sousa
"SkaBIRD" by Holy Wow (Original Track)
"Trombone Skyze" by Holy Wow (Original Track)
"Take Me Out To The Ball Game" by Norworth & Von Tilzer
"The Old Gray Mare" by Thomas F. McNulty
"Trombone Fuerte" by Holy Wow (Original Track)
"Warm-Up"
"William Tell Overture" by Gioachino Rossini
It should be noted that the developers plan on adding more songs to Trombone Champ in phases. Each new phase will contain three more songs, and there's a chance we could get licensed music from games or the like if the game takes off — which it almost certainly is.