All Rewards in Reverse 1999
Thanks for the prizes!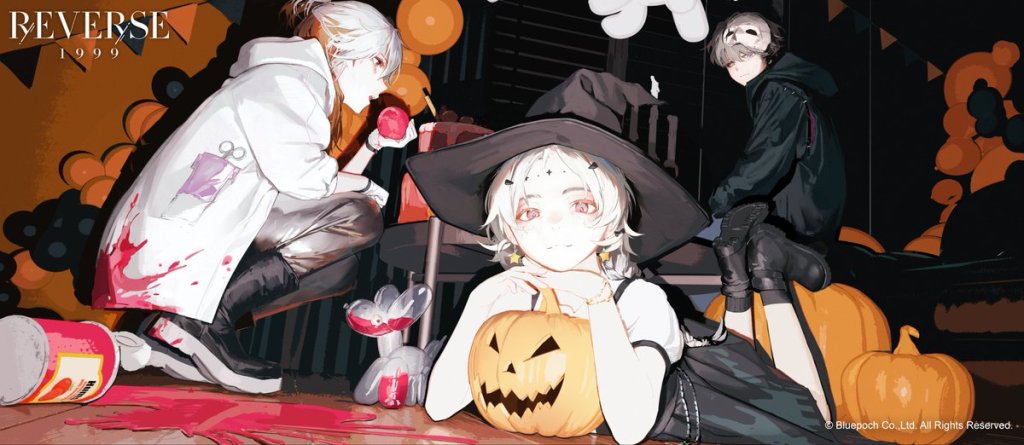 There's nothing like preordering a new game or downloading one and immediately being given rewards. I love it when games give us freebies. Reverse 1999 has a variety of prizes you can earn after you've finished some quests or just because the developers are saying thanks for playing me. Here are all the rewards you can get in Reverse 1999.
Reverse 1999 Reward List
The time has come for Reverse 1999 to hit the market on iOS, PC, and Android. As a thank you from the developers for hitting 1 million downloads, you'll be granted lots of gifts. If you're looking for a detailed list of all the rewards the game has to offer, don't worry; I've got you covered. Due to my love for turn-based RPGs and getting prizes, I'm on the case to track them all down.
If you have pre-registered for the game, you will be given these rewards:
Clear Drops (1,300)
Dust (5,000)
Jar of Picrasma Candy
Matilda (Five-Star)
Sharpodanty (30,000)
Simple Insight Package (5)
After you have received these rewards, don't worry, there's more! All you need to do is finish the first few chapters of the game, and you'll be given even more prizes. As you level up, you'll be able to get gifts similar to Honkai Star Rail or Genshin Impact.
Here are the rewards for earning rewards as you level up:
Growth Materials
Jar of Picrasma Candy
Unilogs
Additionally, you'll be able to earn these prizes every time you log into the game. This is what gets me the most because I want to earn them all.
Over the next eight days, you'll be able to earn these:
Five-Star character Dikke
Six-Star Psychube
Unilogs (23)
The final way of earning rewards in Reverse 1999 is by checking your mail to receive a starter pack. These starter packs are useful for beginners because they should prepare you for the journey ahead. These are the perfect materials you can use as you're trying to grow your character.
The rewards you can earn for playing the game are:
Clear Drops (1900)
Five-Star Psychubes (2)
Growth Materials
x10 Unilogs (10)
Related: How to Play Genshin Impact on Mac?
How to Earn More Rewards in Reverse 1999?
Did you think I was done? The developers, Bluepoch Co., Ltd., are generous because they are providing players with even more additional ways to earn rewards in the game. If you manage to complete tasks given to you in the game, you can earn up to 73 free summons.
If you want to earn summons or if you want to learn about finding codes, be sure to follow Reverse 1999's official account on X for announcements.
---
If you're looking for more tips and tricks you can use while playing Reverse 1999, please check out Gamer Journalist on Facebook to join the discussion and keep up to date with our content. You may also want to check out How Much Storage Does Honkai Star Rail Take? Answered or Reverse 1999 Character Tier List.
About the author