All Potions in Potion Permit
Bubble, Bubble, Toil and Trouble ...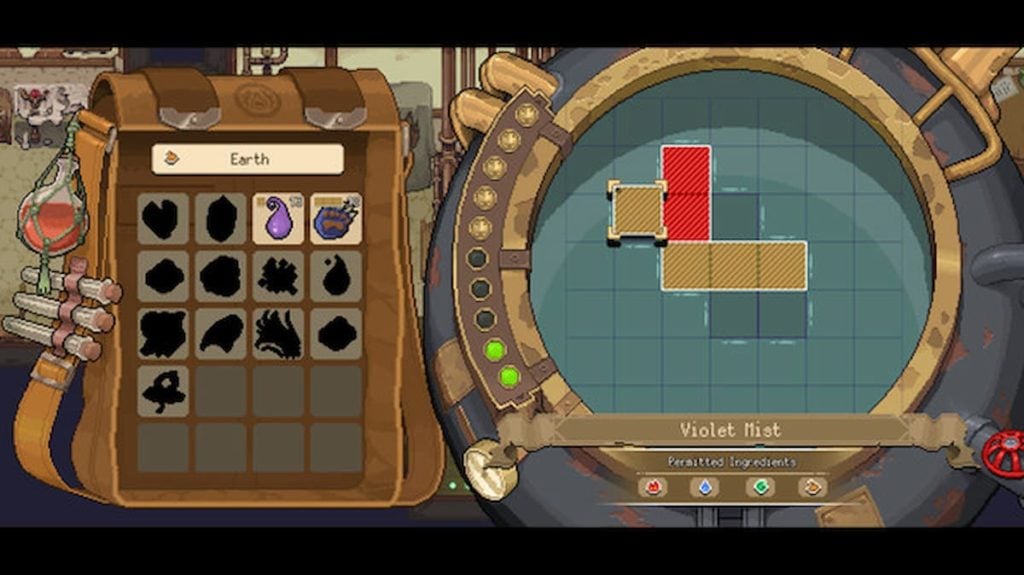 In Potion Permit, the scientific world is at your fingertips! In this exciting potion crafting game, players will work to fill out an extensive list of elixirs, balms, and other such potions. But, what is this list? If you're only just jumping into Potion Permit, it may help to see the full list of possible potions. It's in that sentiment that we've compiled this full list, as well as the method to crafting each of them.
All Potions in Potion Permit
Tier 1
Neutralizing Herbal Balm
Relaxing Balm
Sun Drops
Wound Cleanser
Basic Serum
Violet Mist
Tier 2
Peppers Ointment
Cerulean Scrub
Alacrity Concoction
Popping Aid
Twirl Solution
Intermediate Serum
Tier 3
Cooling Spray
Rejuvenating Tears
Freezing Draught
Vision Ward
Thunder Kiss
Advanced Serum
Tier 4
Beat Reagent
Minty Goblet
Dark Tranquilizer
Cloud Fairy
Calming Wind
Special Tier
Angel Wine
Appetite Suppressor
Blade Tonic
Blue Blood
Bone Enhancer
Clear Potion
Draconic Temper
Energizer
Fancy Aromatic
Fiery Ointment
Fortified Bone Broth
Frostmite Repellent
Fungi Duster
Glowing Purified Water
Gunpowder
Heat Paste
Herbal Wax
Iris Vial
Liquid Fertilizer
Maggot Removal
Metal Rust Gel
Moonbrine
Moss Crusher
Pungent Draught
Relaxing Soother
Scalp Tonic
Slime Kisser
Soil Fertilizer
Stomach Cleanser
Sun Elixir
Sweet Crystals
Sweet Slumber
Tongue Cooler
Weight Enhancer
White Breeze
Related: How to Save in Potion Permit
How to Craft Potions in Potion Permit
In order to properly craft potions in Potion Permit, you'll need to be familiar with your cauldron. In your cauldron, you'll see a Tetris-like puzzle that will give you flashbacks to high school-level geometry. Each material will provide a different shape that you'll need to fit into the predefined shape. Once you've filled in the allotted shape, you will be allowed to begin brewing the potion.
For more Potion Permit content, including How to Use and Upgrade Your Tools or Best Ways to Earn Money, stick with Gamer Journalist!