All N64 Games on the Nintendo Switch Online Expansion Pack
Just which 64 games are there?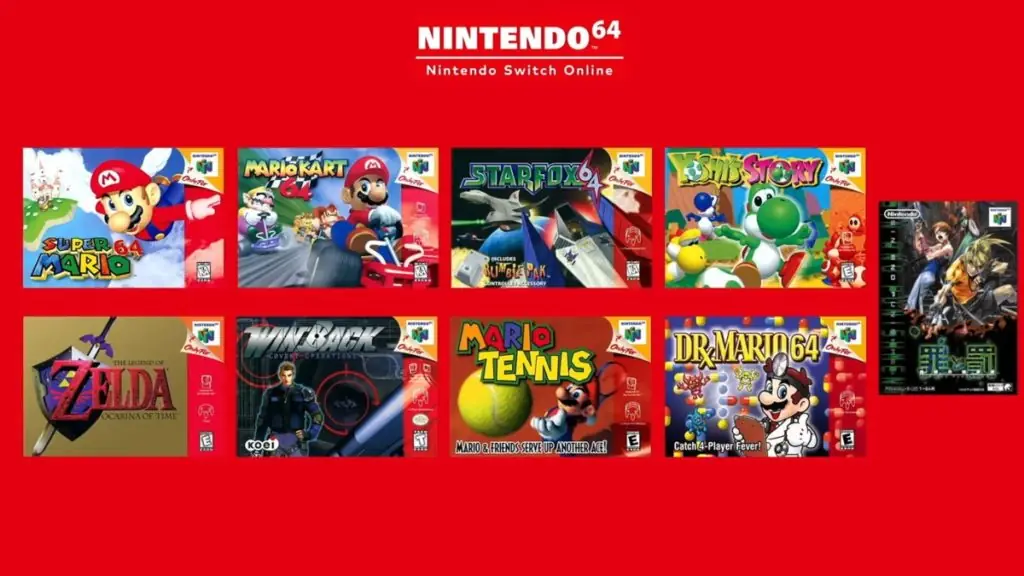 Like most console-specific subscriptions these days, Nintendo includes many games with their online subscription service for the Nintendo Switch. Of course, there is access to DLC to some of their staple IPs such as Animal Crossing: New Horizons, Mario Kart 8 Deluxe, and Splatoon 2, as well as the versatility of the Save Data Cloud, but there is another side to Nintendo Switch Online that can go overlooked.
The area I'm talking about is the backward compatibility aspect of the Nintendo Switch Online + Expansion Pack which boasts many of the company's most iconic retro and nostalgic titles. Though players can dive into some of their favorite Nintendo Entertainment System and Super Nintendo Entertainment System games through the standard Online subscription, the Expansion Pack which is doled out in a 12-month cycle includes libraries for both the Nintendo 64 and Sega Genesis.
Today, we're going to highlight all of the great Nintendo 64 games that players can check out in this Expansion Pack, whether for their first time or for nostalgia's sake. It might even make you want to invest in that premium membership if you haven't already.
All N64 Games on the Nintendo Switch Online Expansion Pack
Quite possibly one of the most exciting included elements of the Nintendo Switch Online Expansion Pack is definitely the N64 line-up of titles. This era of the company's consoles was transformative, not only for the company in particular but for the gaming industry in general. There are currently 18 games available now with the service, with many more on the way. Games are implemented into the roster regularly, with a new one being added every couple of months.
Let's check out the list!
Available Now
Banjo-Kazooie
Dr. Mario 64
F-Zero X
Kirby 64: The Crystal Shards
Mario Kart 64
Mario Golf
Mario Tennis
Paper Mario
Pokémon Puzzle League
Pokémon Snap
Sin & Punishment
Star Fox 64
Super Mario 64
The Legend of Zelda: Majora's Mask
The Legend of Zelda: Ocarina of Time
Wave Race 64
Win Back: Covert Operations
Yoshi's Story
Coming Soon
2022
Pilotwings 64
Mario Party
Mario Party 2
2023
Mario Party 3
Pokémon Stadium
Pokémon Stadium 2
1080 Snowboarding
Excitebike 64
Release Date TBA
GoldenEye 64 (Announced 9/13/22 with Online Multiplayer)
As you can see, this library of titles included with a Nintendo Switch Online + Expansion Pack subscription certainly sweetens the pot for players wondering if they'd like to take the plunge into a 12-month-long membership. For players interested in the heavy-hitting titles in this list though, there's absolutely value in it.
Related: Do You Need Nintendo Switch Online to play Fall Guys?