All Courses in Golf Gang
Golf Gang does not disappoint with its offerings of courses to play.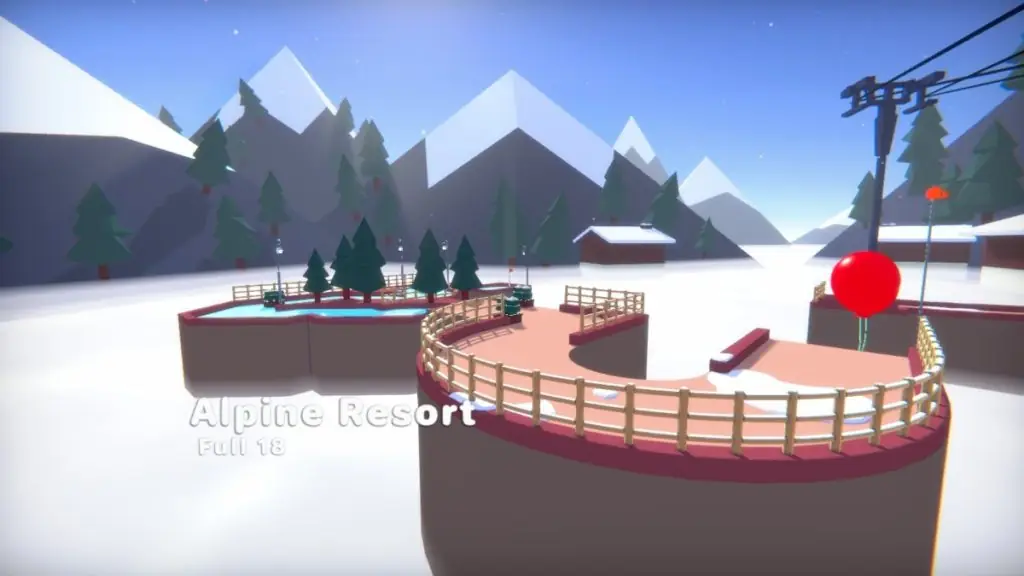 Golf Gang has taken players by surprise, offering them an extremely addicting golfing experience through its unorthodox approach to the world-class game. With silly customizable balls, Ball Modifiers, and even great courses to play on, there's so much to enjoy about Golf Gang that will have you playing for hours on end without a break. But with there being so many courses to choose from, it can be difficult to parse which ones are for you and how much they actually cost. We'll discuss that all today! Here are all the courses in Golf Gang.
All Courses in Golf Gang
Perhaps my favorite aspect of Golf Gang is its intricate and beautiful courses. From the standard greens of the suburbs to the purple haze of the Halloween-themed course, there's something for every player and season throughout. Starting out, you'll only have access to the very first course, Sunny Suburbs. This course is free and will serve as your means of earning points which you can then use to purchase other courses, Ball Modifications, and even customization options for your ball.
Getting Par (maximum swings) or below Par will net you points easily. So my best tip is to restart each level if you think you aren't going to at least get Par. To purchase these different courses, you'll want to head to the game's main menu and select the marketplace icon on the top-right area of your screen located next to your Steam name.
Once in there, select the Courses tab and you'll be able to select from what's available. Currently, there are 7 courses in total within Golf Gang, and that includes Sunny Suburbs. The 6 purchasable courses vary both in their price and difficulty. Each one offers its own unique theming as well as new obstacles to traverse through the 18 or so holes that encompass each one.
Here are all of the courses available in Golf Gang.
Free – Sunny Suburbs – Easy
20 – Winter Golf – Easy
30 – Sandy Shores – Moderate
30 – Haunted Hollow – Hard
40 – Autumn Breeze – Hard
50 – Alpine Resort – Expert
50 – Sky Temple – Expert
It's also important to mention that these courses can be used in both single-player and multiplayer lobbies. They also aren't tied to any of the 3 different game modes. It's great to see that the courses aren't so expensive, making it easy for players to unlock all of them after playing for only a few hours. The most expensive items in-game seem to be any of the ball customization options, as Ball Modifiers aren't expensive either.
Now that you know all of the courses in Golf Gang, go out there and buy them all! The Haunted Hollow and Autumn Breeze are two of my personal favorites.