Top 20 Longest Video Games of All Time (2022)
These games will have you playing for hours!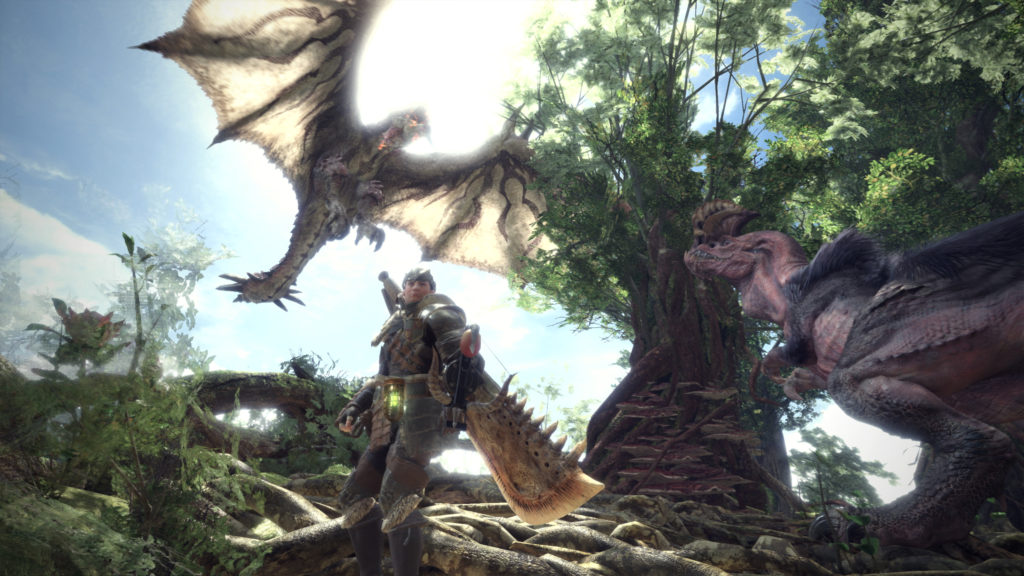 There's nothing like sitting back after a long day of work and turning on your console or PC to play some games. Adulting is hard when you combine that with games that can run you over 40 hours of gameplay. We wanted to take a deep dive to find the longest video games of all time so you can determine if you should get it or not. Everything on this list is a must-have, and if you have the time, you should give them a chance despite their long hours of gameplay.
Top 20 Longest Video Games of All Time
Persona 5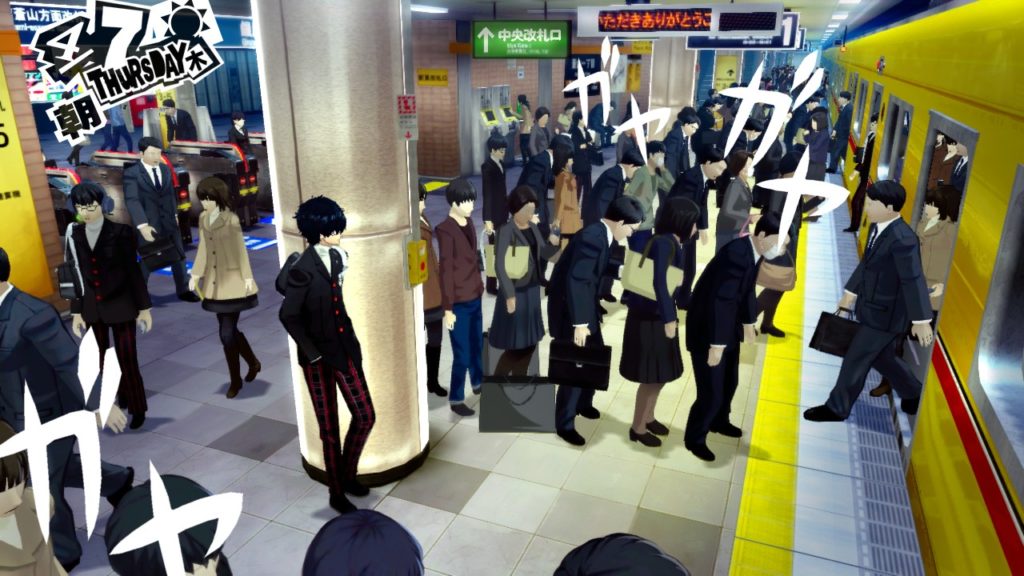 Starting off the list we have Persona 5. A game that came into our lives and immediately captured our hearts the longer we played. With all the side objectives, ability to date, and personas you can own, this game will be a struggle to complete. You're looking at over 100 hours put into the game and that's not even including the bonus content from the Royal. We love Joker, but even we have to admit, that that's excessive.
The Elder Scrolls V: Skyrim (Complete)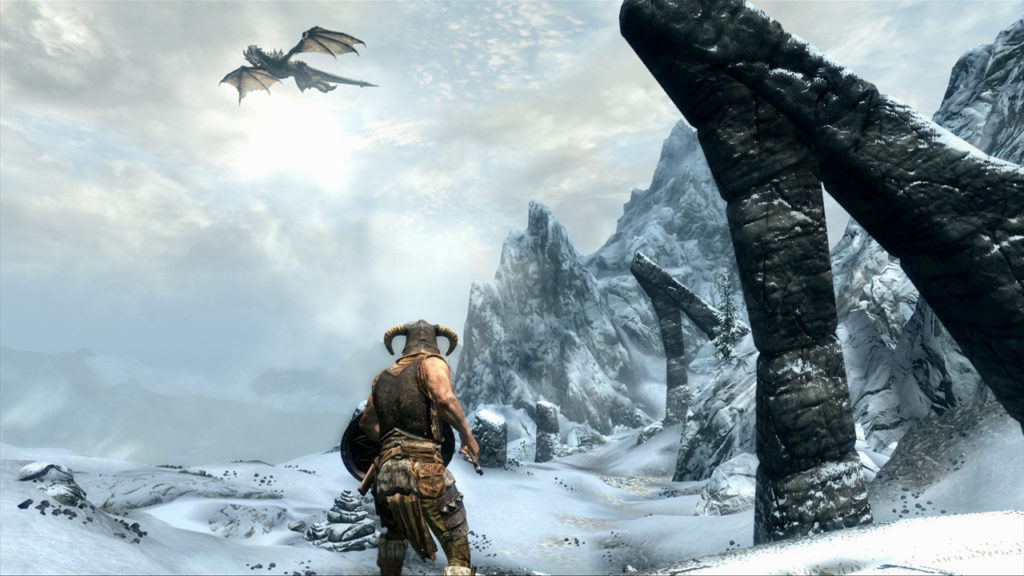 You probably were expecting Elder Scrolls to be on this list. We know some people who still haven't finished it. There's just so much to do in the game and it's hard to stay on track with the main quest. You can join guilds, partake in tons of side quests, and kill plenty of monsters. We're looking at about over 100 hours easily.
The Legend of Zelda: Breathe of The Wild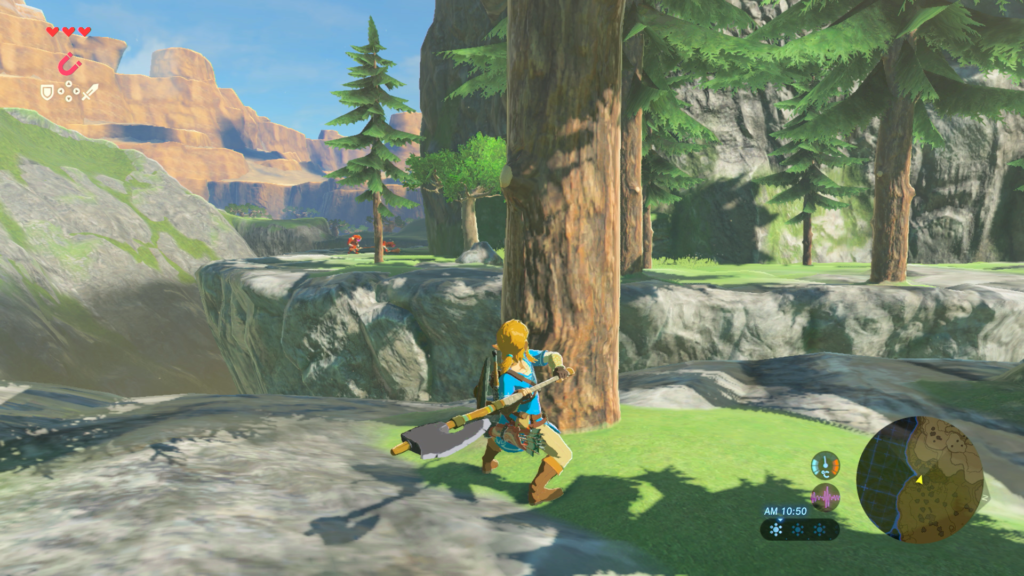 Another title that will easily have you put in over 100 hours of gameplay is Breathe of The Wild. Link is back exploring the world around him. He's learning how to cook, he's helping people along the way, and he's trying to collect all the legendary horses. The first time you start, you're confused about where to go, because you can go anywhere. Link can climb down a mountain and wind up somewhere else. It's a game about exploration and you'll be exploring for hours.
Cyberpunk 2077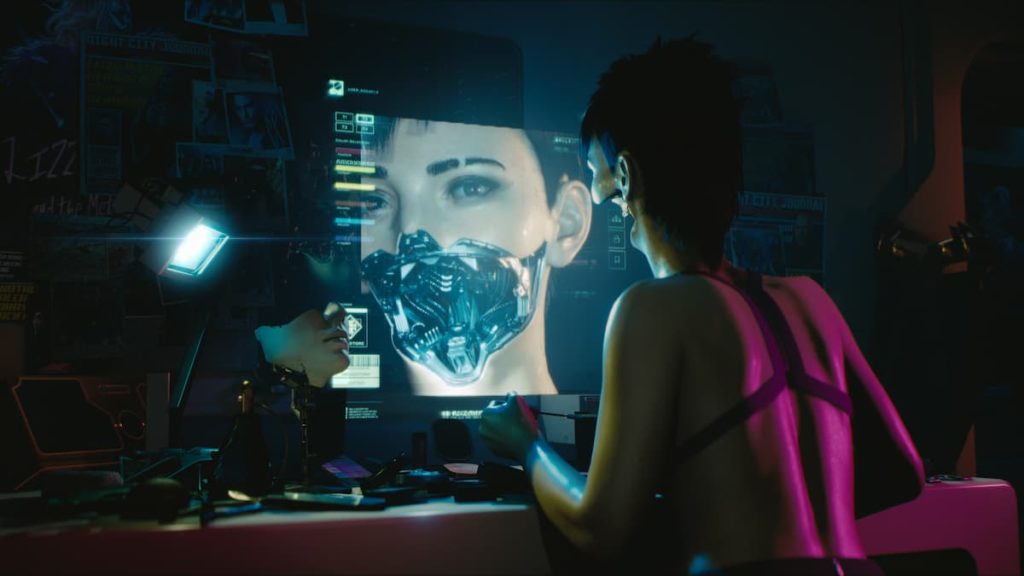 Cyberpunk 2077 has received plenty of updates to help make the game playable again. It was a highly anticipated title and once it came out it wasn't the best. Today, you can play the main storyline and explore Night City with ease, putting in at least over 80 hours of gameplay. Explore this open futuristic world as either a techie, netrunner, or solo.
Horizon Forbidden West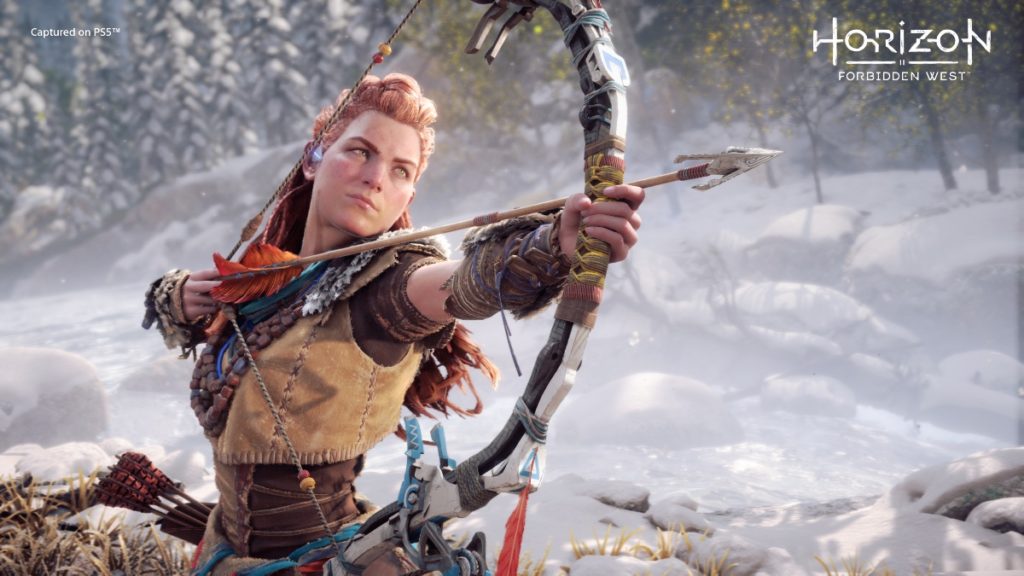 Alloy is back trying to save planet Earth from destruction. When you start off the game you're given a huge map that has plenty of things to do while playing the main story. You can solve puzzles, find ways to earn legendary weapons and unlock side quests. If you want to just play the game for how it is with just storylines you're looking at around 40 hours of gameplay. If you want to become a legend and 100% complete it, this game easily, can be 100 hours.
Red Dead Redemption 2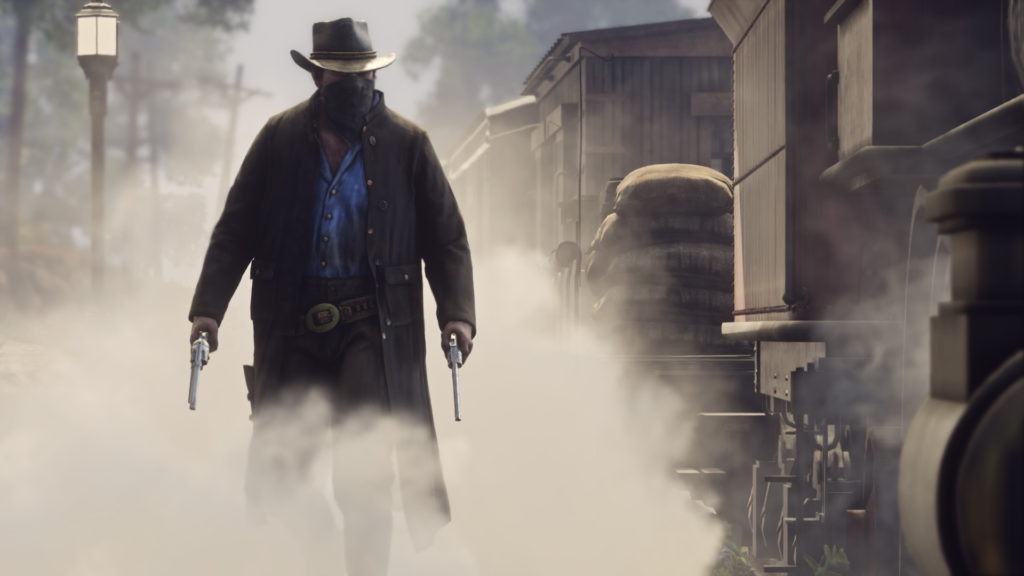 You're living a lifelong dream to become a cowboy, ride out onto the horizon, and camp wherever you want. That's exactly why playing as Arthur in this game will have you spending hours upon hours of going to pubs, shooting down notorious criminals, and solving problems around town. The world around Arthur is huge and will take you at least 70 hours to get through it.
Monster Hunter World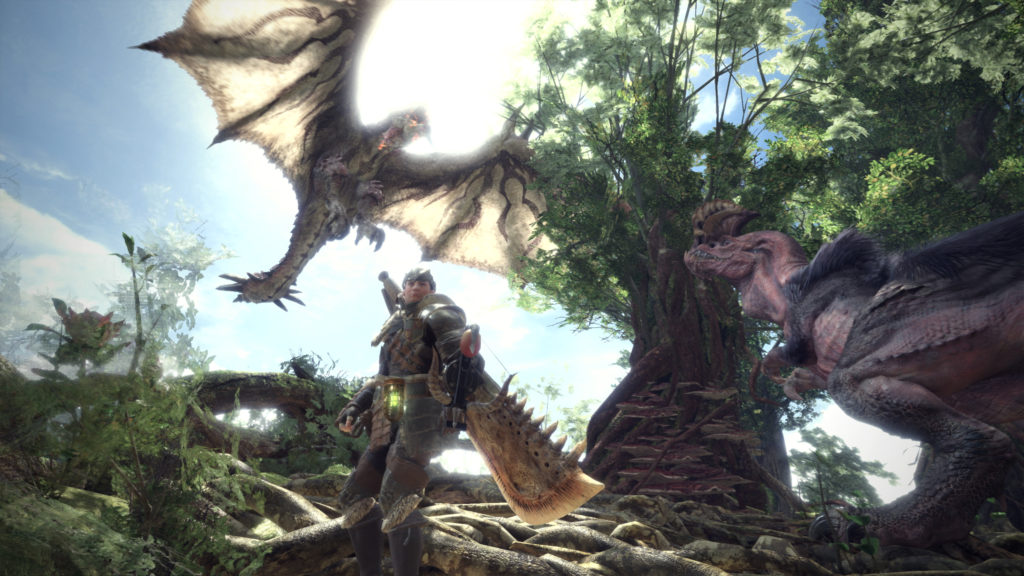 Hunt down monsters. It's that simple. So simple to the point where you'll be putting in tons of hours trying to find the best-of-the-best. With over 90 hours of gameplay, you'll be stuck to your couch until you can catch them all. Your job as a hunter is to explore the world around you, take down big prey, and play with other plays to bring them down as well.
Animal Crossing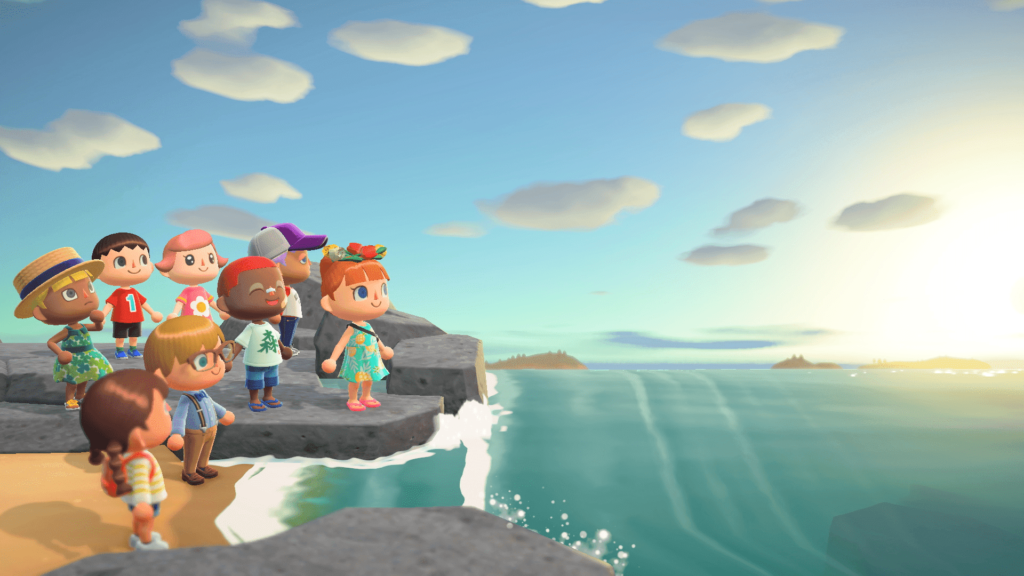 Animal Crossing isn't just a game about playing with others. It can be a solo experience where you build up your island and raise its reputation to five stars. Getting to that main objective will take some time. You need to constantly plant flowers, add bridges, and upgrade your town to perfection so Tom can reward you for your efforts. You're looking at over 60 hours of gameplay! That's a lot of hours towards planting and catching fish!
Elden Ring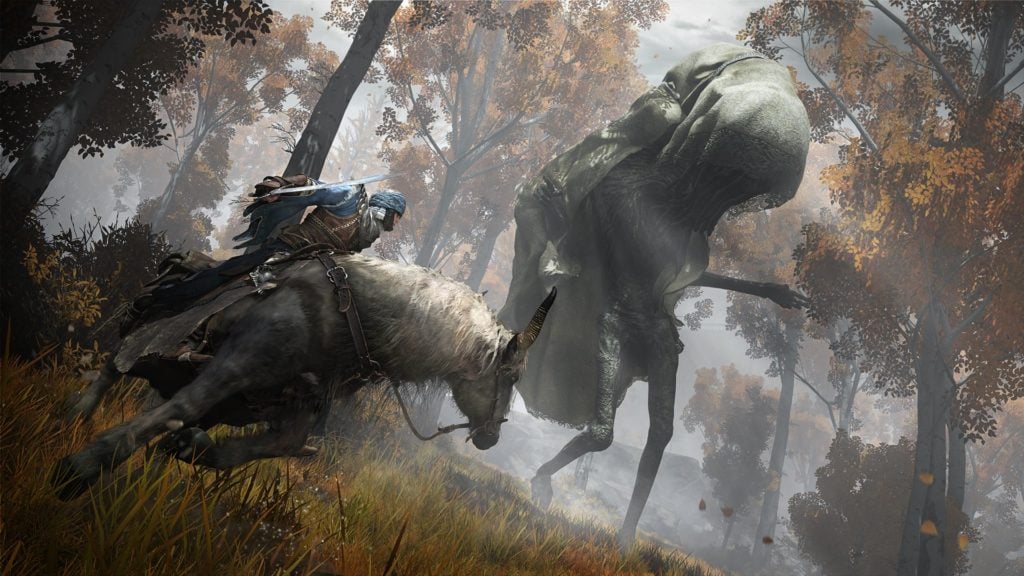 Reason for being on the list? For the number of times, you die you're slowly reaching the end. You will die. Guarantee it. A lot. This game is all about patience and learning to read your enemy. Forget just blindly mashing buttons. Trying to beat the main game, as well as, the extra stuff included will run you at least 100 hours of gameplay. With those numbers in mind can you do us a favor and stop dying?
Fallout 4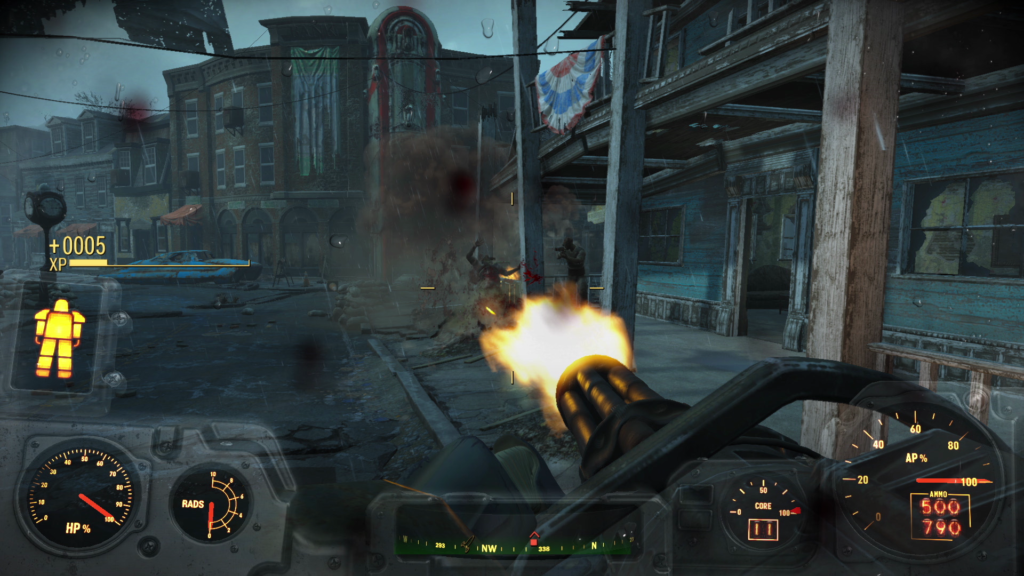 Hello survivor! Welcome to the wasteland. You're now home to some of the baddest monsters and it's up to you to survive out there. Unfortunately, your world was destroyed by a nuclear war, but hey, at least you survived! This game is all about grabbing resources, learning how to fight terrifying creatures, and trying to figure out what the fate of the wastelands will be. The main story will run you around 30 hours, however, to beat it entirely, you're looking at almost 200 hours!
Persona 4 Golden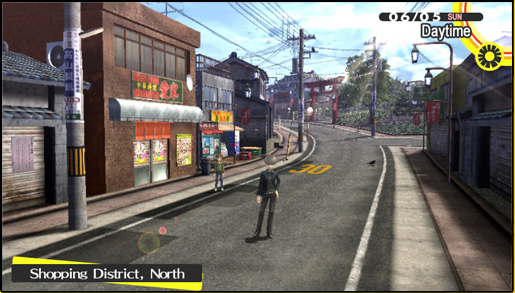 We get it Persona. You're long to beat! This game features a new cast of characters with a whole different story to tell. You play as a teenager who arrives to rural Japan called Inaba where he learns that something terrible has happened to a news reporter. How the body winded up on a phone pole is something you will need to figure out on your own. Don't worry. The game can run for over 60 hours, however, if you want to complete it entirely, you can put in a few more hours. 140 to be exact.
Final Fantasy VII Remake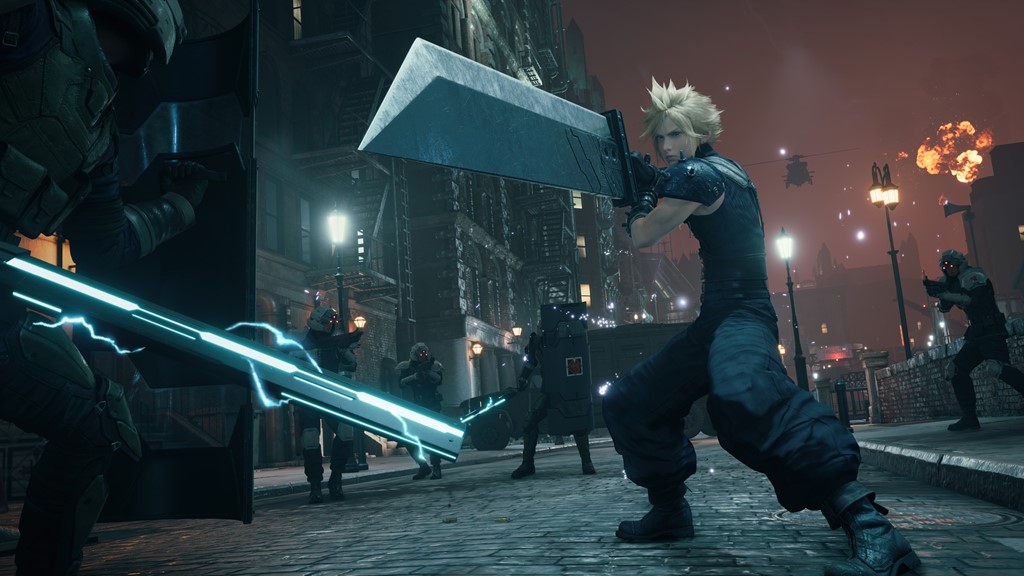 You can't have a list of the longest games and not include Final Fantasy. This is a fantastic RPG that focuses on Cloud, a mercenary who works alongside a memorable cast, is trying to save their world which is called The Planet from the president of Shinra corporation, Rufus. You also are up against another antagonist known as Sephiroth who wants to cause harm to the Planet as well. You're looking at over 80 hours to complete the game.
Yakuza 0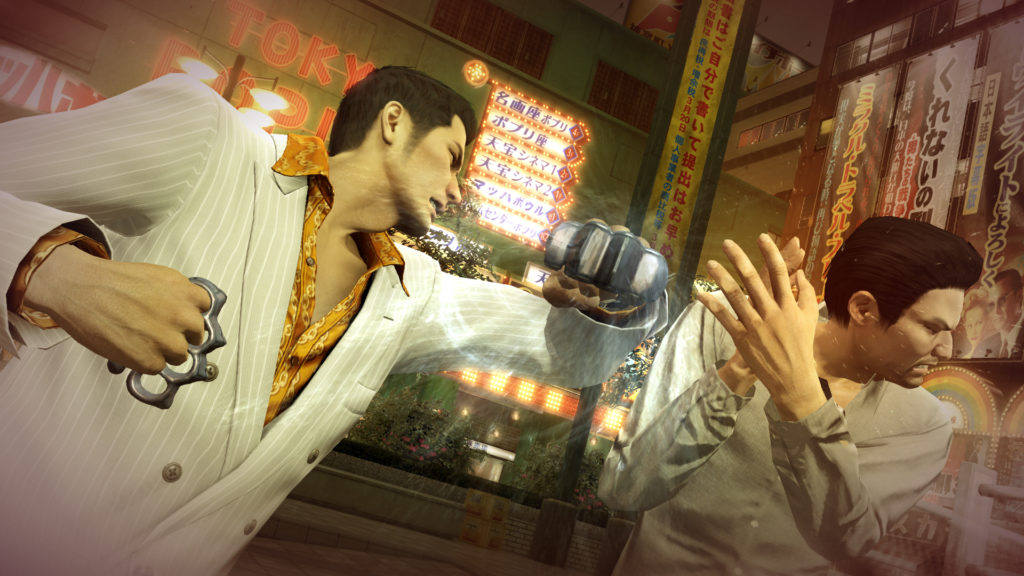 Yakuza is back and the mobsters are better than ever before. This is a prequel to the franchise and focuses on Kazuma Kiryu. As you're roaming around Japan during the 80s you're beating up goons, participating in side activities, and exploring the world as a Yakuza baddie. There's plenty to do here and you'll be looking at over 80 hours of gameplay, add an extra 20, if you want to complete it entirely.
Metal Gear Solid V: The Phantom Pain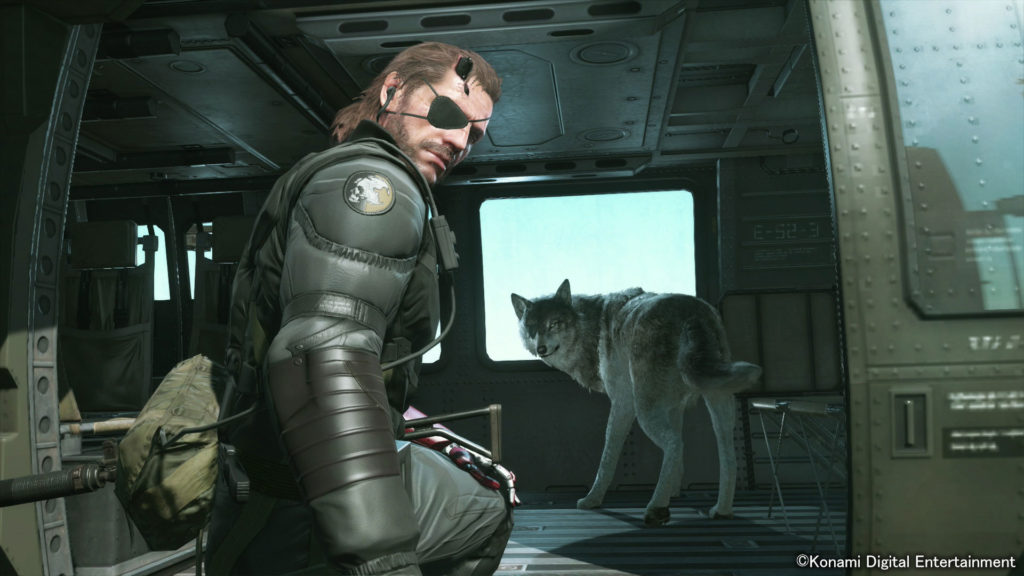 Snake wakes up from a coma and joins a mercenary group known as the Diamond Dogs. The game takes place after what occurred at Ground Zeroes. Playing the game will take some time to complete and if you want to complete all of it you're looking at over 100 hours of gameplay. It's a great open-world game and is considered one of the best third-person shooters out there.
Assassin's Creed Odyssey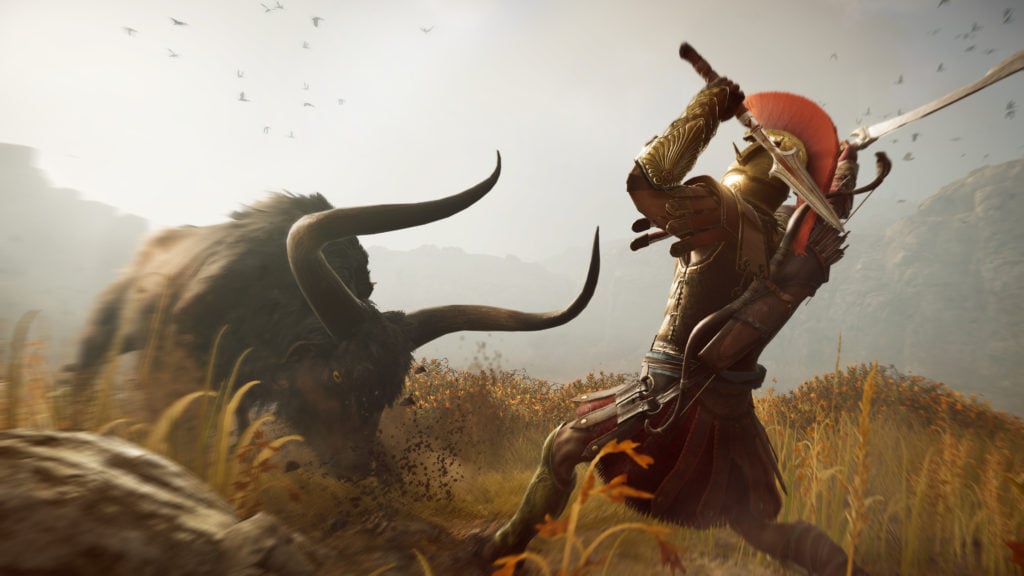 Ancient Greece is the next destination to take on as an Assassin. This game has you embarking on a journey to unravel the secrets from your past. As you progress you will notice there are multiple endings you can unlock from the choices you make. Pick up new weapons, customize your ship, and learn special abilities to help you fight. You're looking at around 80 hours to complete the main story and extra content.
XCOM 2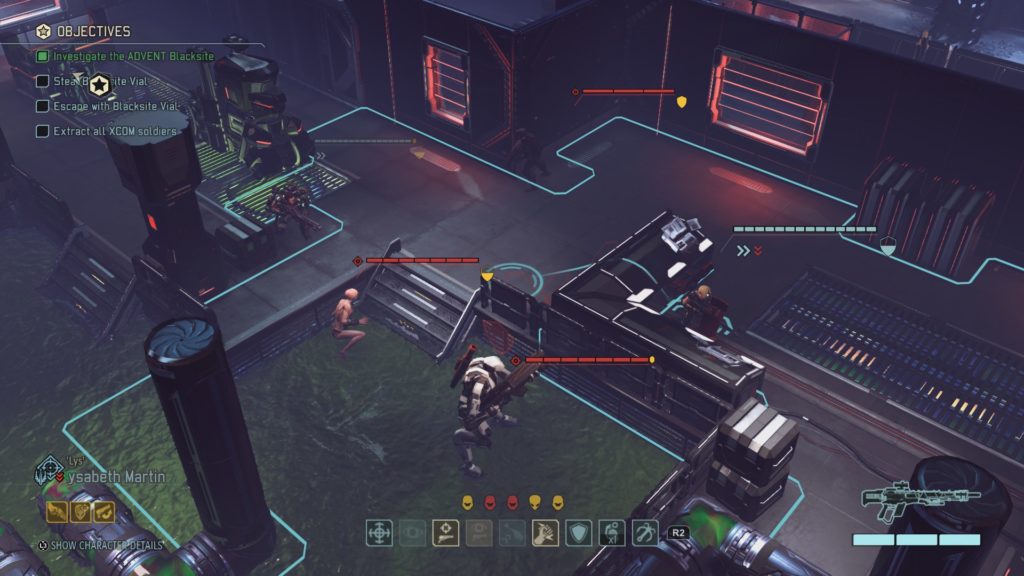 Aliens have finally taken over and XCOM has been destroyed. Aliens have decided to reside on Earth and are giving humans false hope that their world will be a better one with them in charge. There are people who live on the edge of the world who want to stand up for humanity. You're trying to overthrow aliens and that can take some time. How much time? We'd say over 70 hours trying to expose the truth.
Tales of Arise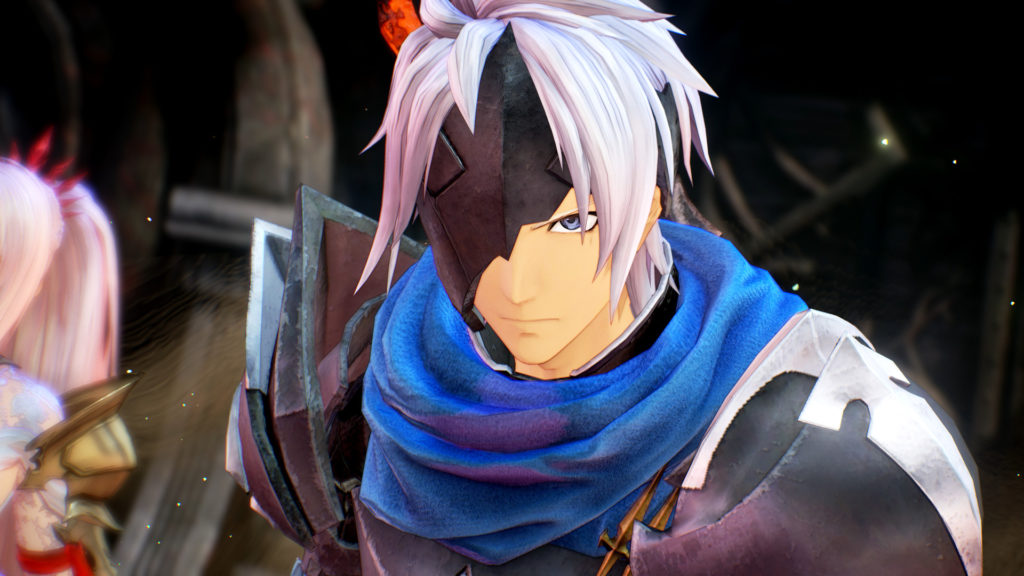 This JRPG revolves around two protagonists who were born on different worlds and who both want change. This game takes place on two planets, Dahna and Rena, which have their own viewpoints and problems. With a great supporting cast, a dramatic storyline, and breath-taking environments you'll want to complete it entirely. To complete the game you need to spend over 70 hours!
Death Stranding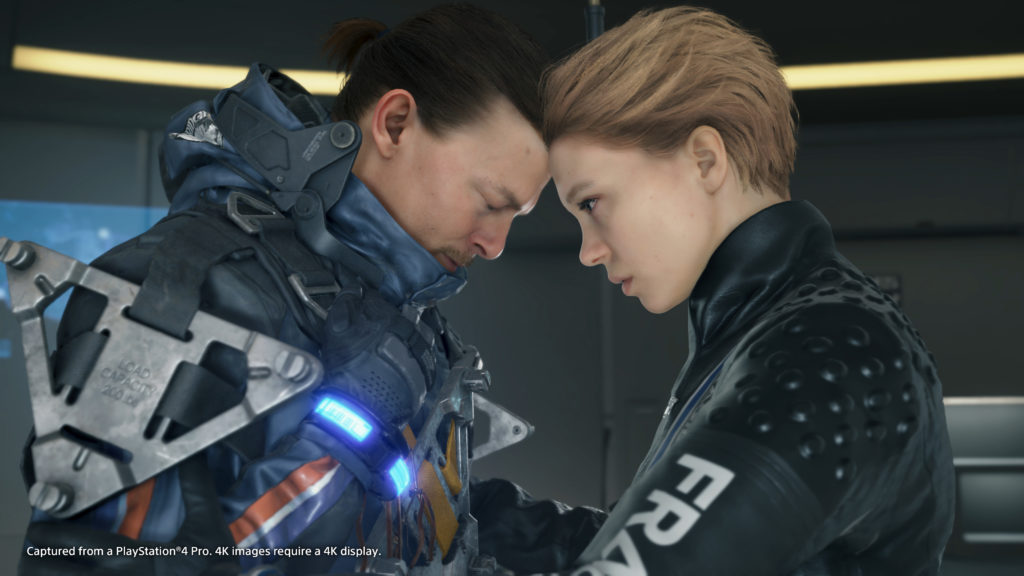 We love apocalyptic games and Death Stranding is one of those titles where you make a journey following a cataclysmic event that destroyed Earth. This tragedy created monsters that roam Earth and cause destruction. IT's up to Norman Reed–We mean, Sam Porter Bridges, to make deliveries to isolated colonies. Those deliveries will cost you your time and you can put in at least 60 hours of gameplay.
No Man's Sky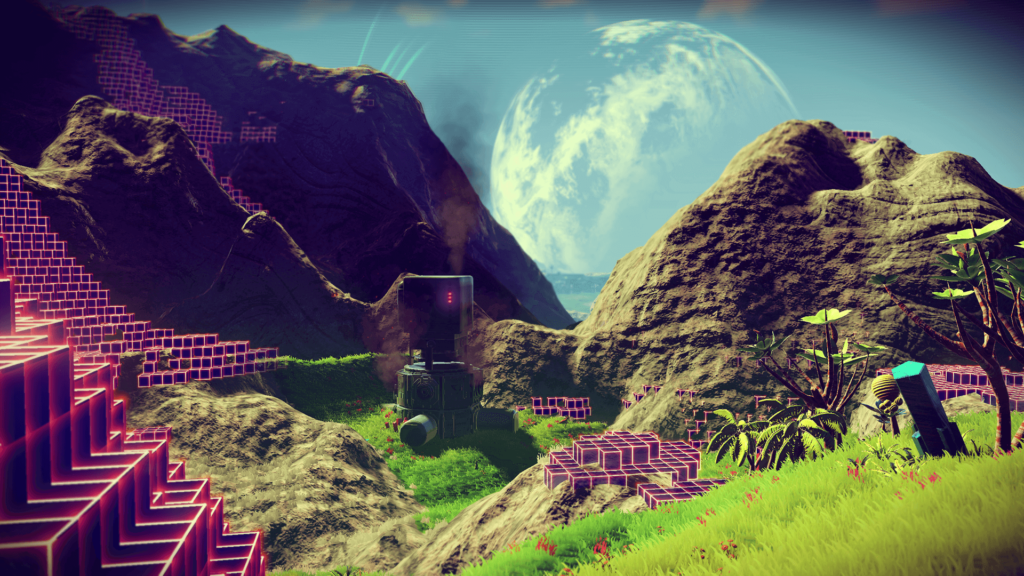 A game that had so much promise when it was first released. Eventually, with all the updates and dedication from the developers, the game became likable. It's a game focused on categorizing planets, identifying resources, and exploration. As you play you come across terrifying creatures from other planets. You can easily spend over 50 hours grinding for resources and exploring space.
ARK: Survival Evolved
Create your base, tame dinosaurs, and search for resources. With how many creatures there are in the world of ARK it's no surprise that it could take you over hundred hours to get everything in order. When you're searching for dinosaurs you need to also make sure you are taken care of. Watch for your meter bar that indicates how hungry you are or how tired you are. All of these will affect your gameplay in the long run. If you manage to play the game properly you're looking at over 200 hours!!
Related: 10 Best Video Games That Are Entirely in Black and White