Adopt Me Journal Update – what's new?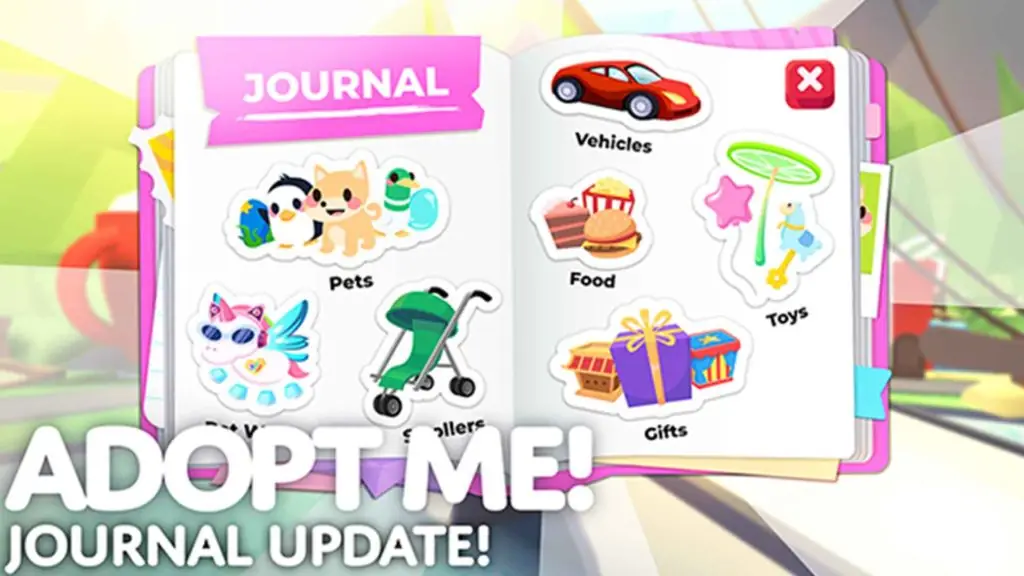 Adopt Me Tweeted that the Journal Update will be rolling out today in the popular pet collection game for Roblox. They will also be bringing in the Mythic Egg later this week, which will have a lot of players excited. Perhaps the biggest news for Roblox fans this week, though, is today's Adopt Me Journal Update, and we'll be giving you the information about exactly what to expect.
The Adopt Me Journal Update will introduce an important aspect to the game for many players who prioritize collecting. Players will now be able to track their collection progress and figure out what's missing and where to get those elusive items. You can find the button on the righthand side of the screen, where the family button was prior to the update. Get a list of everything you own in one simple convenient location!
It's only the beginning for the Journal, as the team plans to keep working on it and adding new features as time goes on. We will likely see more updates to the Adopt Me Journal in the following update!
Adopt Me Journal Update
Here are the official patch notes for the Adopt Me Journal Update:
The Family button has been moved down and replaced with the new Journal button!
On release, the Journal has the following categories: Pets, Food, Gifts, Pet Accessories, Strollers, Toys, and Transport 🚗
In the Pet category, you can learn more about the Pet you've adopted – like the adoption date, and more! 🐕 (NOTE: Unfortunately, we don't have the pets obtaining history, so all pets adopted before the Journal release will say they were adopted on the 16th of August!)
You can now check the Neon and Mega Neon variants for each pet in the Journal, even if you don't own the pet! ✨
Non-pet categories are currently sorted by rarities only – we'll likely add more options in the future!
Stay tuned for more updates, and make sure to check out the Adopt Me game page on Roblox and give them a like to show your support. You can also follow them at @PlayAdoptMe on Twitter for more updates.