6 Funniest Splatoon 3 Memes
There are some great ones floating around out there in the Inkernet.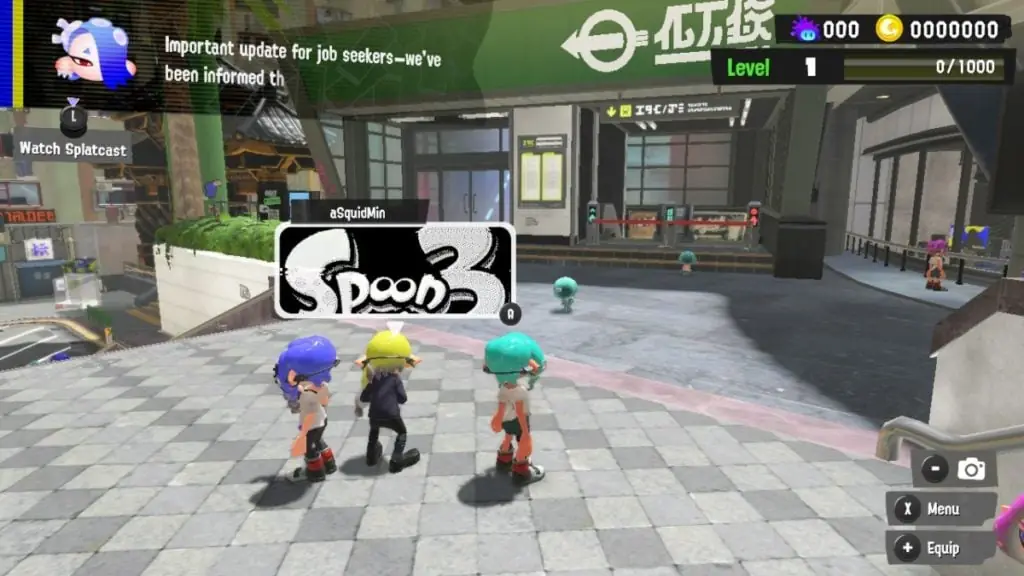 Nintendo's highly-anticipated Splatoon 3 has finally made its way into gamers' hands and by goodness, has it had quite a run so far. While playing the game itself can be a complete blast, so can talking about it. Some players have had so much inspiration from the game, that they've even created some great memes based on Splatoon 3. Today, we're going to take a look at 6 of the funniest Splatoon 3 memes you can find on the internet right now!
6 Funniest Splatoon 3 Memes
There are a lot of great Splatoon 3 memes out there, but there are 6 in particular that seem to hit the formula just right, either nailing meme format, even tying Splatoon 3 into shows, or using other memes in conjunction with the game. Without further ado, let's jump head-first into the list, Octoling style!
Horrible Outfit, Great Benefits
The first on our list is something most players can feel in the pit of their souls. And that is, the fact that it's always the ugliest cosmetic items that give the best abilities. This isn't even only limited to Splatoon 3 as most games are designed this way for some reason. What's better is that this meme was created in-game by Twitter user @PeachNKey which makes it even more awesome!
The Splatfest World Premiere Download
Though a meme that doesn't hold much weight now since the game was released, when the Splatoon 3 Splatfest World Premiere opened for gamers in late August of 2022, it was a great time. But once the event ended, that "demo" served no purpose and only served as a reminder that players still had weeks to wait for the full Splatoon 3 launch.
Splatoon 3's Bubble Bass
A glorious comparison players are making is between one of Splatoon 3's bosses, King Salmonid Cohozuna, and how he looks a lot like Bubble Bass from the "Pickles" episode from the first season of SpongeBob SquarePants. The resemblance is uncanny. In all seriousness, they don't look too much alike though it is a funny meme when you draw the comparison and stick King Salmonid Cohozuna right in front of Squidward.
Waiting for Splatoon 3
Another meme about waiting for Splatoon 3, this one comes to us from a darker time, the Winter of 2022. A time when Splatoon 3 felt eons away from our grasp. And apparently, folks were still using the Bernie Sanders meme. It's funny to see him sitting there with the other Splatoon 3 characters and you can totally understand the anticipation back then, with a release being so far away.
Good Ol'Craig Cuttlefish
A new kid on the block, old man Craig Cuttlefish has proven to be a new crowd favorite with his adorable look and crazy antics. Craig really is a cool grandpa, and this throwback meme really does it for those who grew up on Bill and Mandy and also love them some Craig Cuttlefish.
The Death of Splatoon 2
Perhaps my favorite of the bunch, though it's technically a meme about Splatoon 2, it wouldn't exist without Splatoon 3. With 3 just releasing, Splatoon 2 is definitely going to be a ghost town for some time, until most players migrate to 3. And though there's bound to be a dedicated player base that will remain in 2, it'll most certainly be deserted compared to the latter.
Those are the 6 funniest Splatoon 3 memes that you can find on the internet right now! We hope you enjoy them!
Related: How to Play Salmon Run Splatoon 3: Stages, Bosses, and Features