5 Textbook Locations on School in Tony Hawk's Pro Skater 1 + 2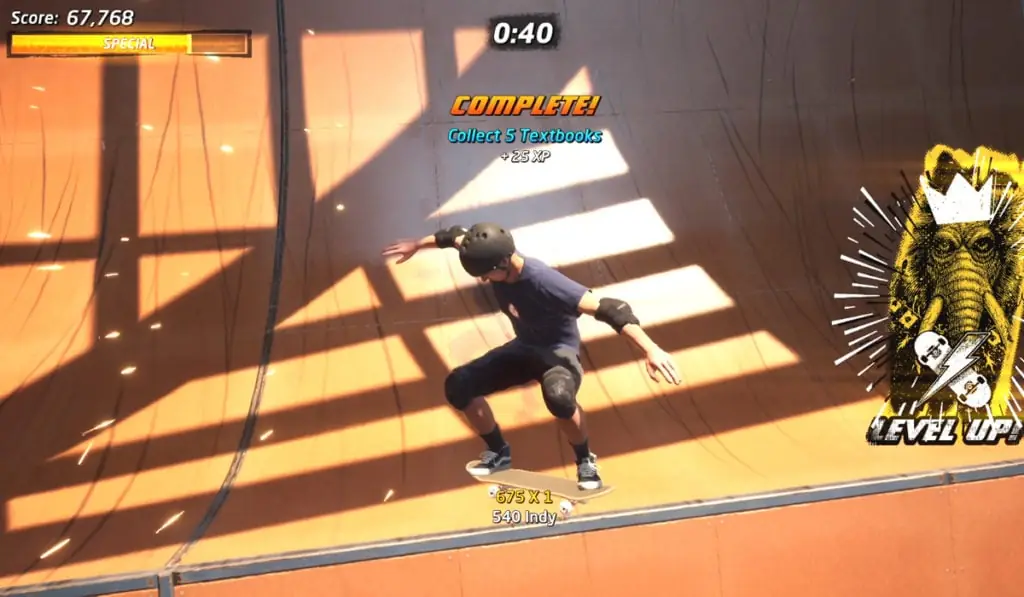 There are ten park goals on the School level of THPS. This level is the second one on the first game if you're playing through the campaign. If you're having some trouble finding them, we put together this guide with all five locations. Read on below to find out the 5 textbook locations on the school level in Tony Hawk's Pro Skater 1 + 2.
5 Textbook Locations on School in Tony Hawk's Pro Skater 1 + 2
Start by dropping off the green awning and making your way up the ramp to the roof. There is one textbook up there, which is easily retrievable by grinding on the metal ramp. After you get that one, you'll need to hop over to the next roof. Hold forward and jump off the side of the building onto the next rooftop.
Get some air and grab the second textbook from this rooftop. You can now safely hope down from the roof and make your way behind the building. You will find the third textbook back there. Grab it and make your way down to the lower level of the course. Take the path down with the long handrail. At the end of the rail, you'll see the textbook on your screen to the right. Grab that fourth textbook, and you're ready for the last one.
Make your way back up and head to the inside of the school. This textbook may be the one you couldn't find. It's not super obvious you can go inside the school unless you've played this game before or found your way inside by accident. Go back up the same ramp with the long rail we just came down. Make your way through the doors and inside to the gymnasium. You can find the final textbook on the other side of the basketball court.